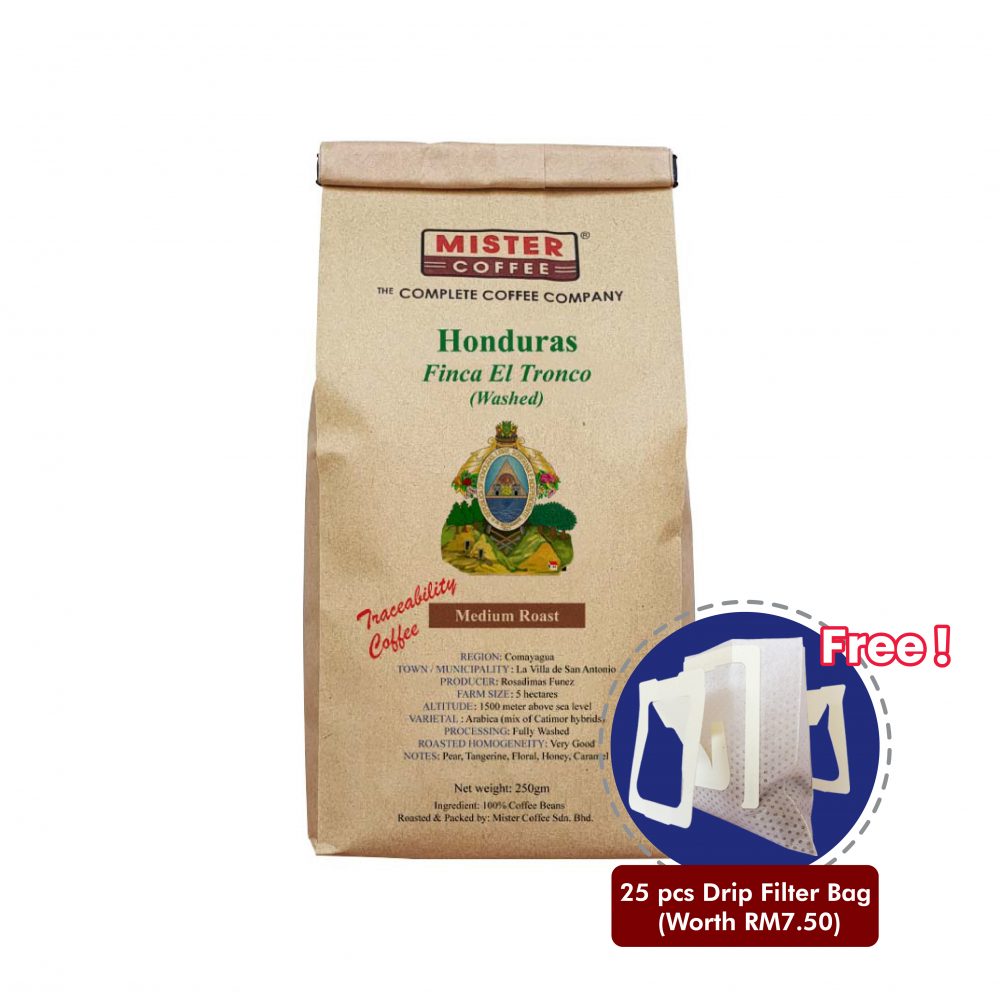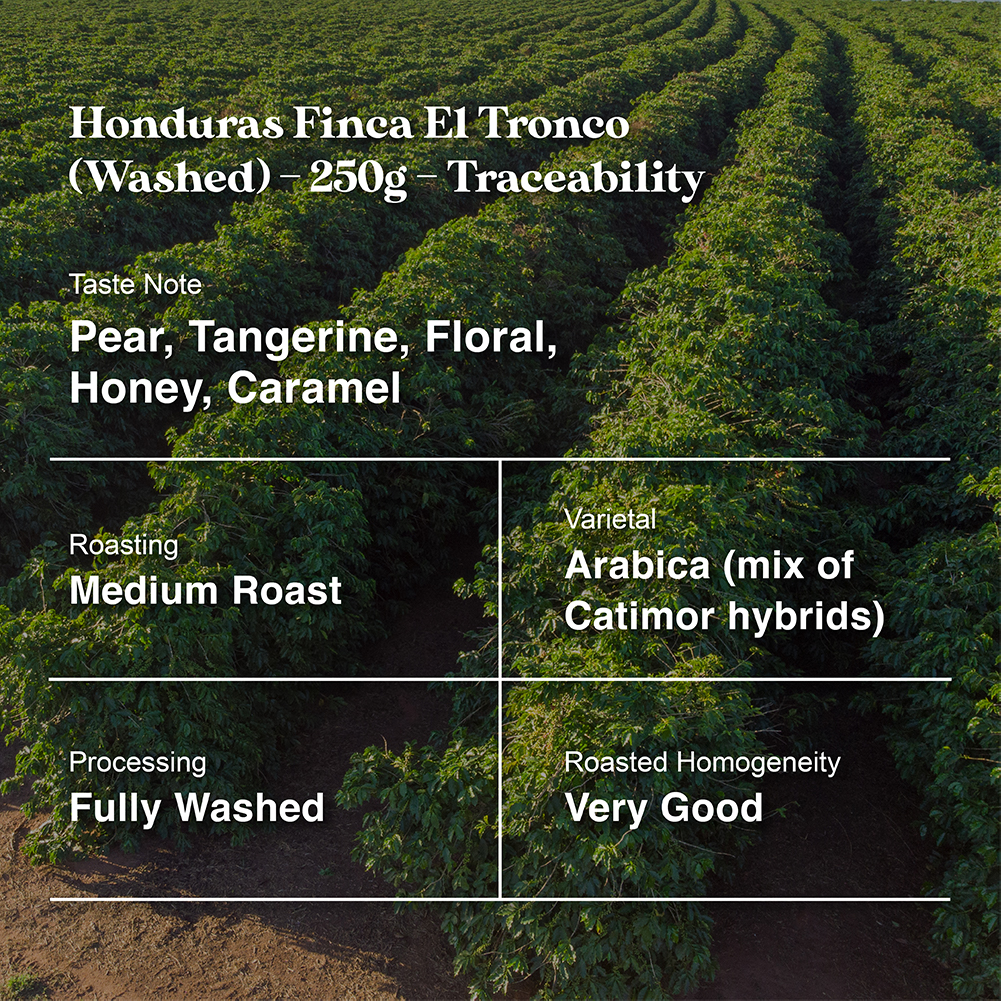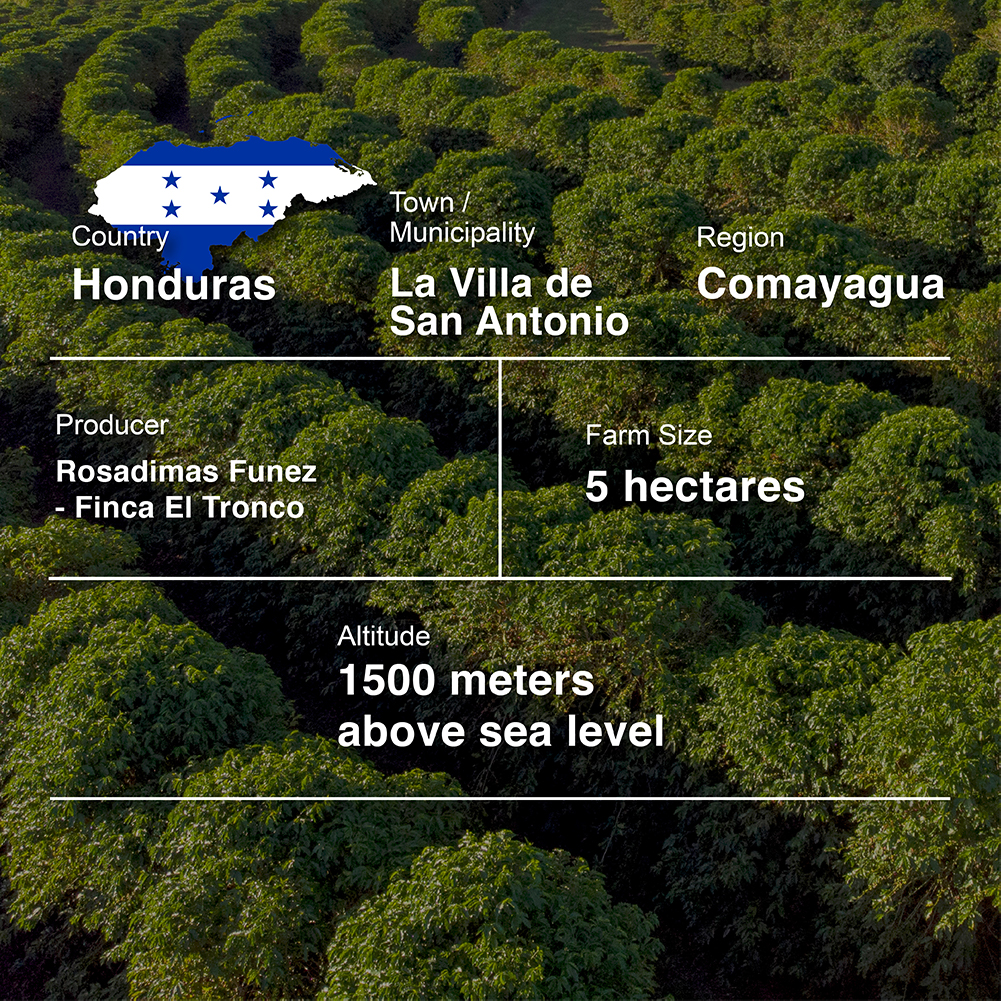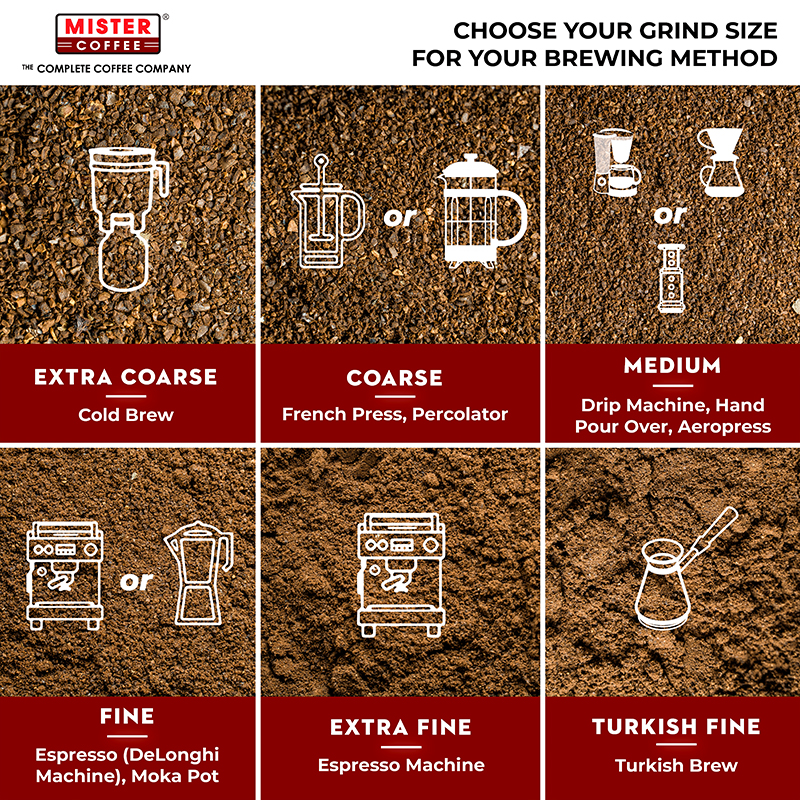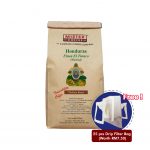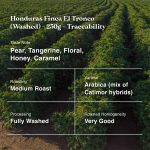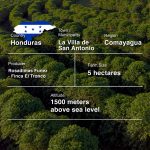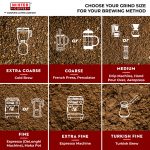 Honduras Finca El Tronco
(Washed) – 250g – Traceability
RM65.00
Earn 65 points upon purchasing this product.
Pear, Tangerine, Floral, Honey, Caramel
*This product is exclusive and only available at our Online Store. 
Availability:

2 in stock
Brand:

Mister Coffee
Description
Reviews (1)
Grind Size Recommendation
Description
Honduras Finca El Tronco (Washed) in Coffee Bean/ Ground Coffee. Suitable for Pour Over.
Taste Note: Pear, Tangerine, Floral, Honey, Caramel
Roasting: Medium Roast
Country: Honduras
Region: Comayagua
Town / Municipality: La Villa de San Antonio
Producer: Rosadimas Funez – Finca El Tronco
Farm Size: 5 hectares
Varietal: Arabica (mix of Catimor hybrids)
Altitude: 1500 meters above sea level
Processing: Fully Washed
Roasted Homogeneity: Very Good
The Funez family has been working for decades on coffee. They own a small plot of 5 hectares in the province of Comayagua, in the west-central region of Honduras. Finca El Tronco is situated on fertile slopes, with ideal climatic conditions for the cultivation of high quality hard density coffee bean. The family hires 5 full-time employees plus 15 seasonal workers during harvesting. Most of their coffee trees are shade grown. The family grows different hybrids of catimor and processes them directly in the field, where a micro-mill station was built. They have also established a quality management laboratory next to the mill, where they cup their coffees before packaging and preparing for sale.
The Honduras Finca El Tronco (Washed) coffee has a very delicate aromatic spectrum. Starts with fresh fruit such as pear and tangerine, a hint of floral, then subtle into honey and caramel.