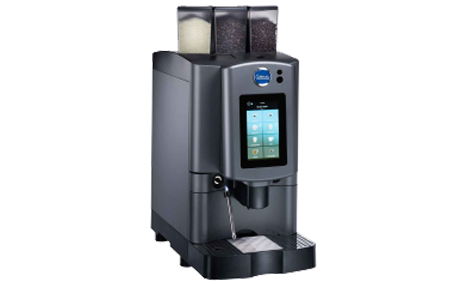 Armonia Soft Plus is the perfect solution for the Horeca world: medium size bean to cup coffee beverage machine, with touch screen display, totally customizable.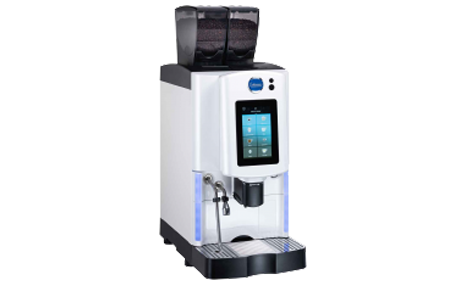 Optima Soft Plus is defined by an extensive beverage offer like up to 400 cups per day. New touch screen display completely customizable.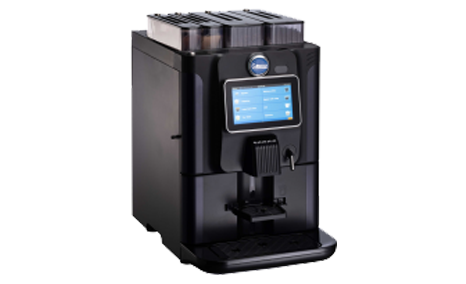 BlueDot Power is a machine with remarkable performances: with a speed-adjustable pump, the new 16 g modular espresso unit and the double boiler is the machine especially designed for offices, high volume hotel breakfast service.
BlueDot becomes touch with its 7" touch screen display, intuitive, customizable for advanced, upgraded user experience.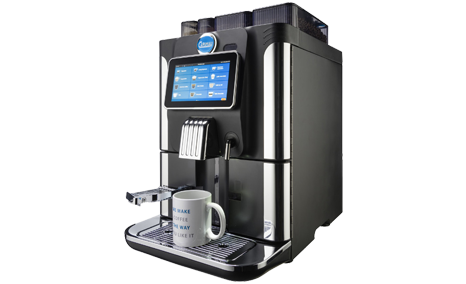 Fully automatic coffee machine with intelligent technology for pre-brewing system,  temperature control system, warning system and cleaning system.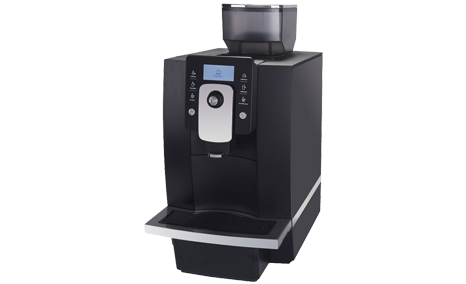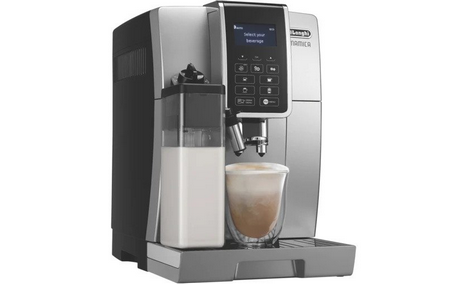 DeLonghi Dinamica is an affordable super-automatic coffee machine suitable to be used in home, office and small scale businesses.
PrimaDonna Elite Experience
DeLonghi PrimaDonna Elite Experience is the perfect super-automatic coffee machine suitable for a new coffee brewing experience at home and office.