About Mister Coffee
Mister Coffee was established in 1982 when we began sourcing for the best coffee beans the world has to offer. We strongly believed that the key to producing the best cup of coffee lay greatly in Coffee Roasting and Sourcing of Green Beans. As coffee lovers ourselves, we ensure every step taken in roasting our coffee beans is carried out with utmost sincerity, integrity and the highest quality standards. It is the same unwavering philosophy that had driven us to become one of the most advanced and innovative players in the coffee industry today.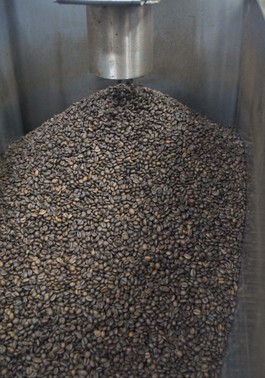 We are one of the largest coffee companies in Malaysia, having contributed to more than 30 million cups of coffee every year.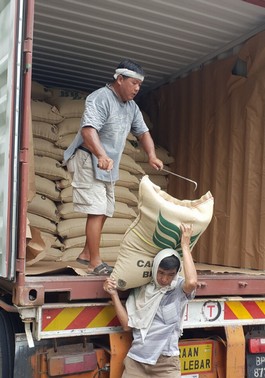 In Mister Coffee, we pack our products with Modified Atmosphere Packaging (MAP) System. The packing technology helps to alter the natural distribution and makeup of atmospheric gases in the coffee to provide the optimal condition to preserve the aroma and the quality of the coffee.
By utilizing the technology, we could control the oxygen residue in the packaging bag,  leaving approximately 1% of oxygen content after packing, thus increasing the shelf life and reducing the oxidation of coffee.
Customer Reviews
What our customers say about us
Super fast delivery, parcel packed nicely and tightly. Worth to try their coffee especially they have various type of coffee beans. the coffee bean taste beyond my expectations.
I have been buying Mister Coffee Arabica grade for number of years. The coffee beans are fresh making a smooth aromatic good tastes of coffee
Order 2 bags of espresso blends to tide me over during the MCO period. Ordering process was simple and secure. Delivery was quick enough as well. I've just opened up a bag Espresso Gold and am enjoying it. Tasting notes are accurate as well!
Purchased ground coffee online, arrived almost the following day after payment has been confirmed. I bought Espresso Classic and Brazil. So far, have only brewed Espresso Classic and it is just right for me.
Aromatic, bitter and less acidity, with a chocolatey taste.
Delivery Service: 5 stars
Taste: 5 stars
Quality: 5 stars
Price: 5 stars – reasonably priced
Ordered a Robusta whole bean for the first time.. Was really surprised by the freshness and aroma of the beans.. I'm using Moka pot to make my coffee.. The Robusta bean did not let me down.. IMHO the taste is much better than the Arabica beans I used to drink. Will be buying more from you definitely!
I've been drinking with coffee beans from Mister Coffee since last November and it was the perfect place for me to find freshly roasted coffee beans for my espresso – personally, Columbia is the beans of choice. And lately due to MCO my delivery went missing by Pos Laju. Mister Coffee took initiative to follow up with Pos Laju. In the end, Mister Coffee offered me to send another order due to this missing parcel although it's not their fault. I am very impressed by the quality of products yet affordable and at the same time the excellent customer services. Thank you!