Coffee Cupping Session
Experience The Origin Taste Of Coffee With Mister Coffee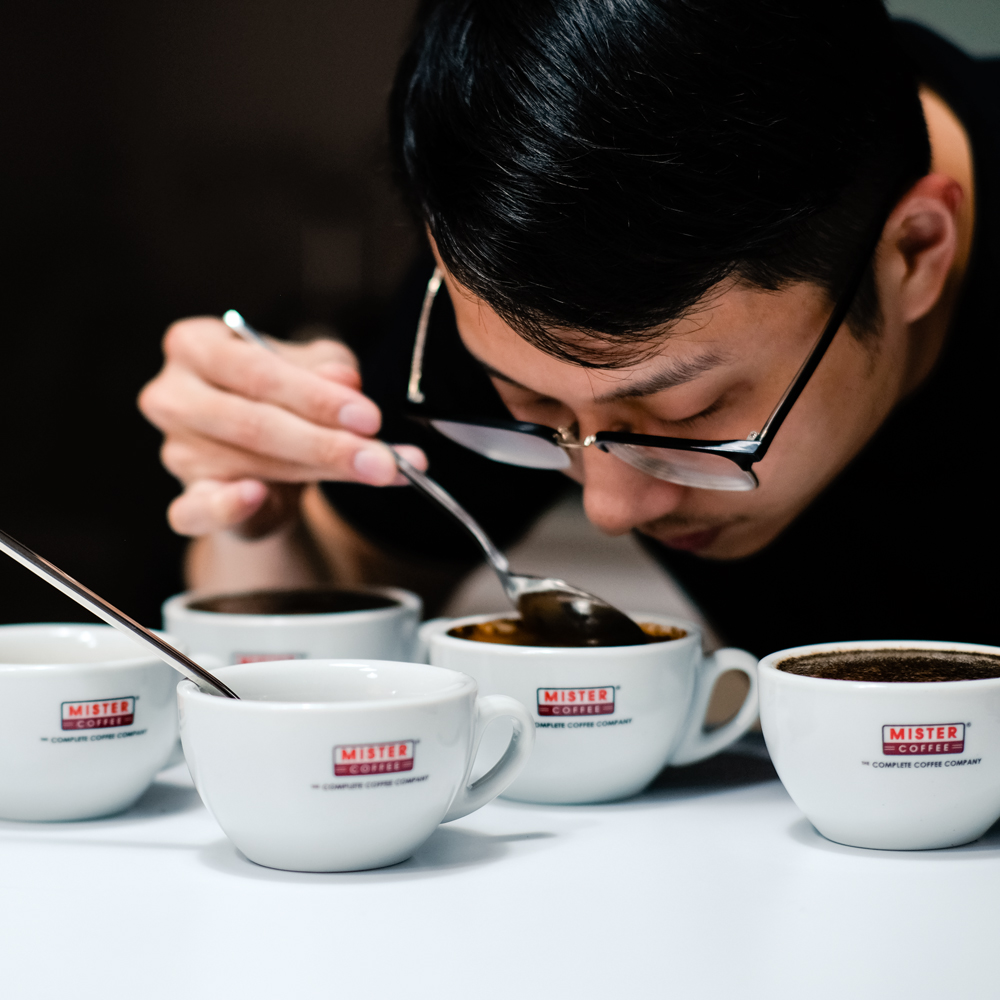 Coffee cupping session is a process of evaluating and tasting different types of coffee beans to assess the quality and flavor characteristics. It is a common practice in the coffee industry for consistency quality control and to select the best coffee beans for our clients.
Now at Mister Coffee we are offering these opportunity for our clients and customers to experience it. Feel the excitement with your Touch, Smell & Taste sensory with the origin taste of our coffee!
Register and book your slot now! With limited slot per session.
Upcoming Public Coffee Cupping Session
Date : 20 May 2023, Saturday
Time : 11AM – 12:30PM
Venue : Mister Coffee Roastery Room, 46-G, Petaling Utama Avenue, Jalan PJS 1/50, Taman Petaling Utama, 46150 Petaling Jaya, Selangor