The Masterpiece of Coffee Cupping
The Art of Coffee Cupping : A Masterpiece in Every Sip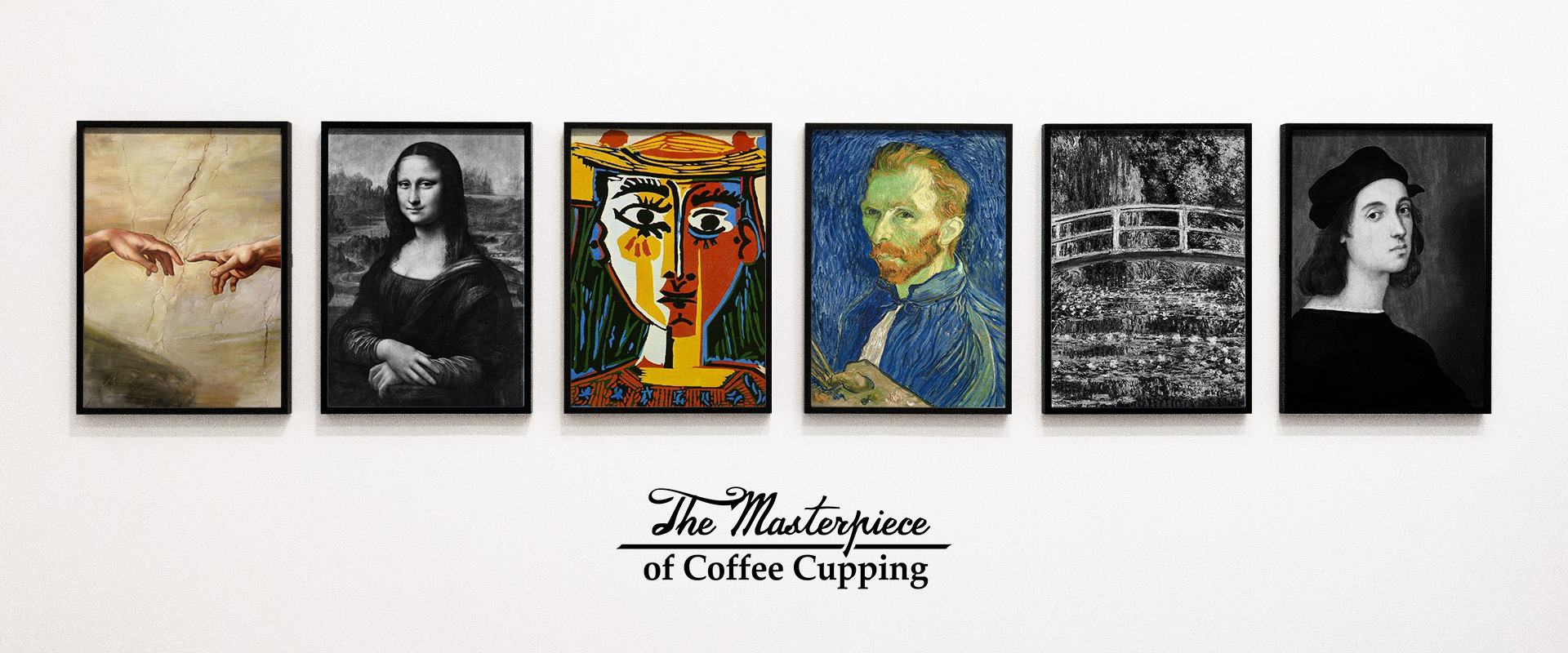 The Masterpiece of Coffee Cupping by Mister Coffee Malaysia is where we invite you to embark on a remarkable sensory exploration and appreciation journey. Just as an artist paints strokes on a canvas, each sip of coffee becomes a brushstroke in the masterpiece of taste. Allow yourself to be transported to a world where flavors harmonize, the richness of coffee blends with your unique preferences, and where you can appreciate the artistry that goes into every cup.
This masterpiece event will feature a presentation that introduces you to the art of coffee tasting, known as "cupping." Like wine tasting, this experience allows you to indulge in various coffee brews, uncover your preferences, delve into different flavor profiles, and gain a deeper understanding of the craftsmanship behind a truly exceptional cup of joe.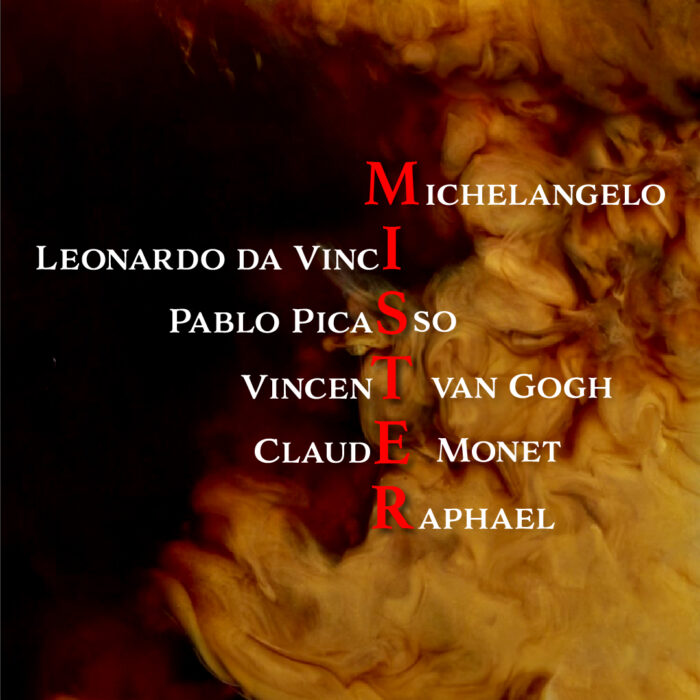 Be ready to embark on an extraordinary journey through coffee, inspired by six revered art legends. Each coffee cupping class will offer a unique and tailored experience that allows you to immerse yourself in the artistry of coffee. As you progress through each course, you'll earn an exclusive badge as a recognition of your accomplishment and, Mister Coffee Grand Slam Coffee Cupping certificate upon completing all 6 courses.
We are thrilled to announce our next course, inspired by the iconic Pablo Picasso.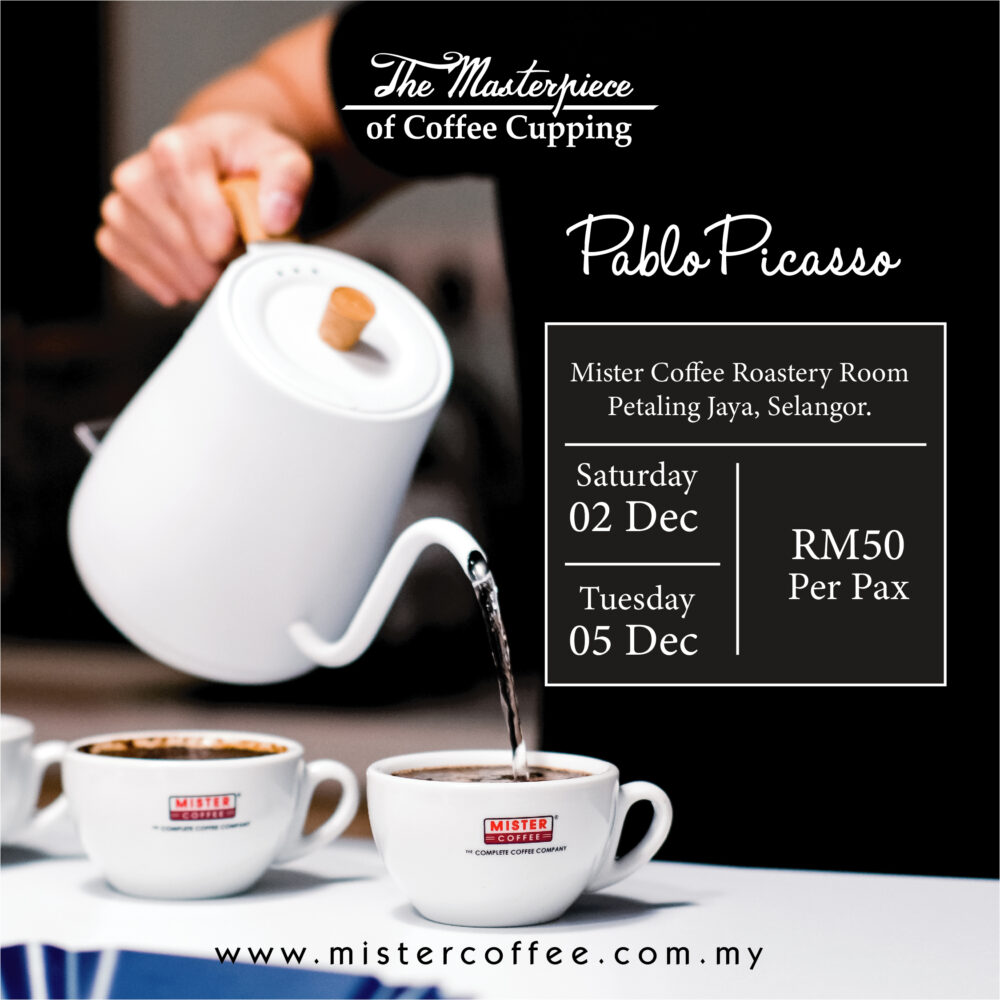 Pablo Picasso
Just as Picasso's bold angles adorned his paintings with uniqueness, coffee too holds its own artful charm. Join us to embark on a journey to unveil the true essence of specialty beans and secrets of roasting methods.
Event Highlights.
Hands-on tasting sessions of ten (10) kinds of specialty coffee with sensory activity.

Discover the uniqueness of our NEW Series of Specialty Coffee profiles with Anaerobic process.
Be part of the coffee cupping if you're..
Coffee Enthusiasts: For those who adore the aroma, flavor of specialty coffee and eager to expand your knowledge in coffee.

Anyone Curious About Coffee: You're new to the world of coffee or simply curious to explore its wonders, this is for you!
Event Information.
Date : 02 December 2023, Saturday (10am – 12:30pm), or….

Date : 05 December 2023, Tuesday (

3pm – 5:30pm)

Fee: RM 50.00/pax

Venue: Mister Coffee Roastery Room, 46-G, Petaling Utama Avenue, Jalan PJS 1/50, Taman Petaling Utama, 46150 Petaling Jaya, Selangor
Complimentary:

"Head of a Woman" Badge

& RM 50 Cash Voucher 
*Terms & Condition Applies
Join us on this extraordinary adventure and let the magic of coffee captivate your senses, one cup at a time.