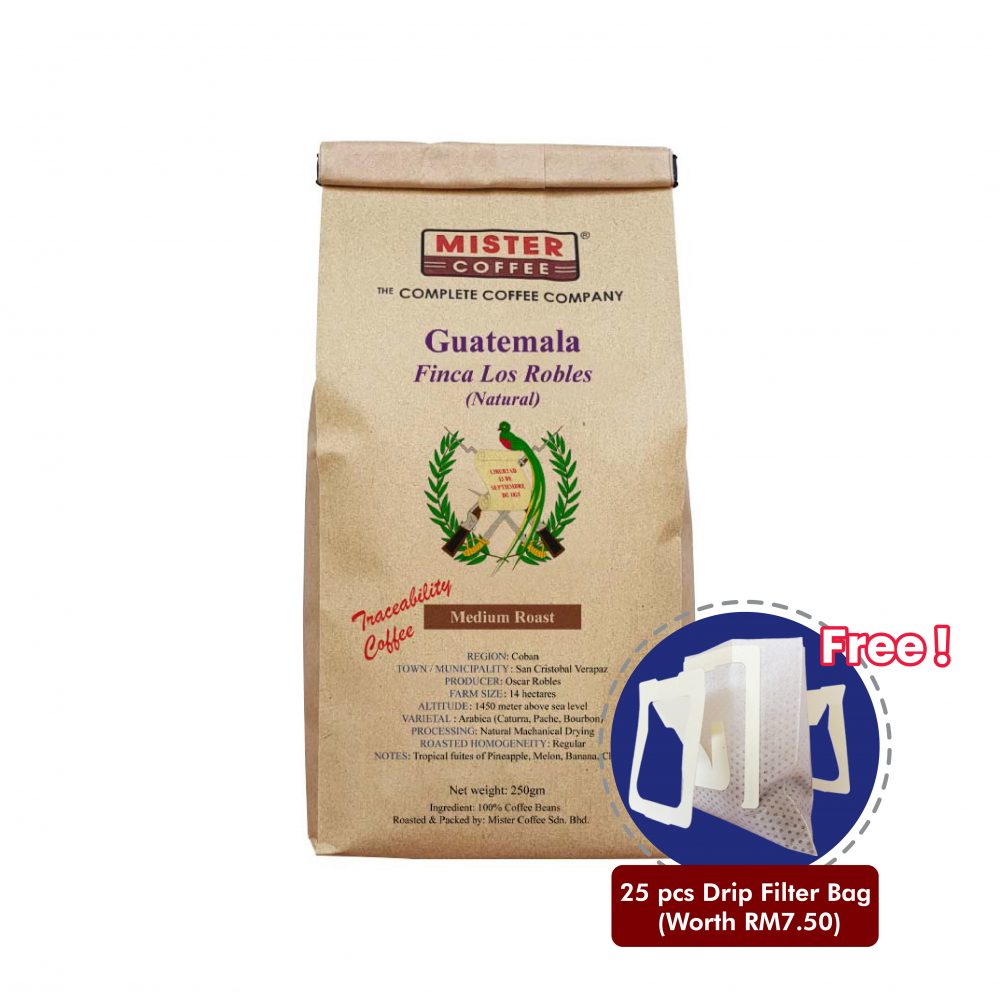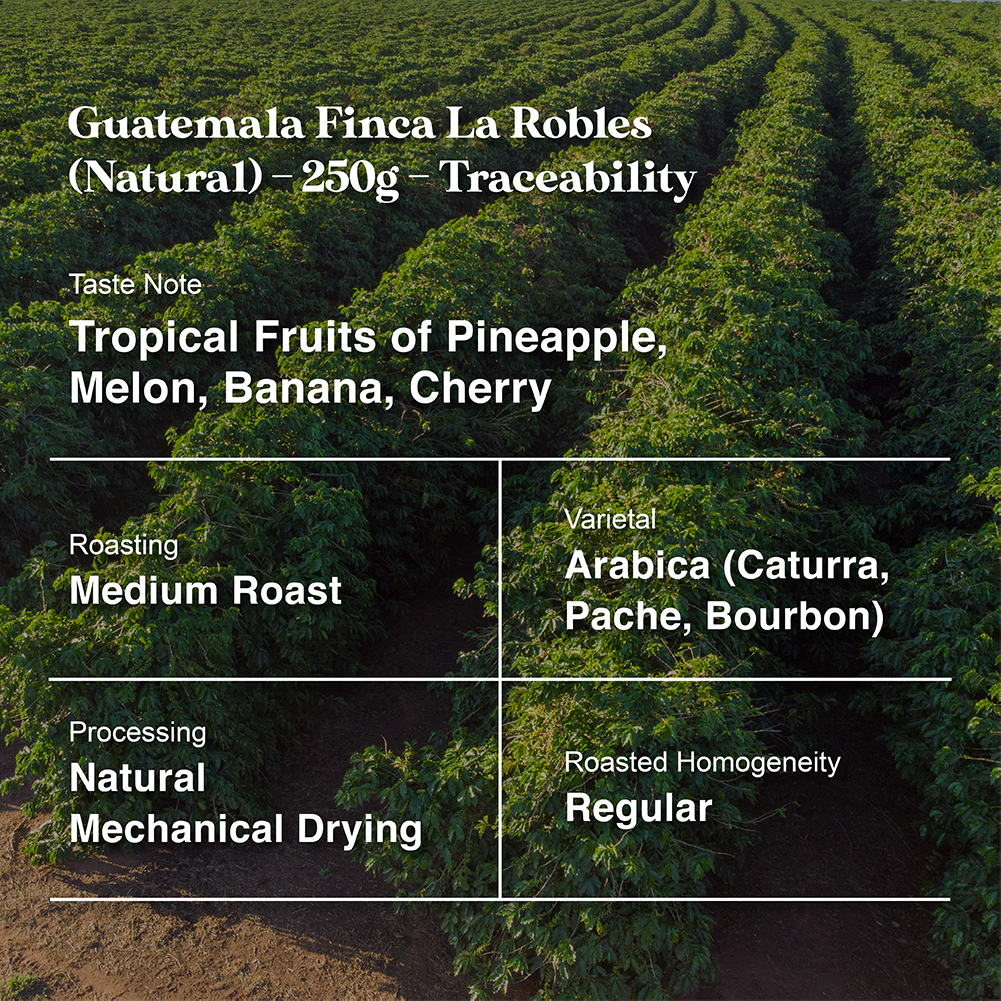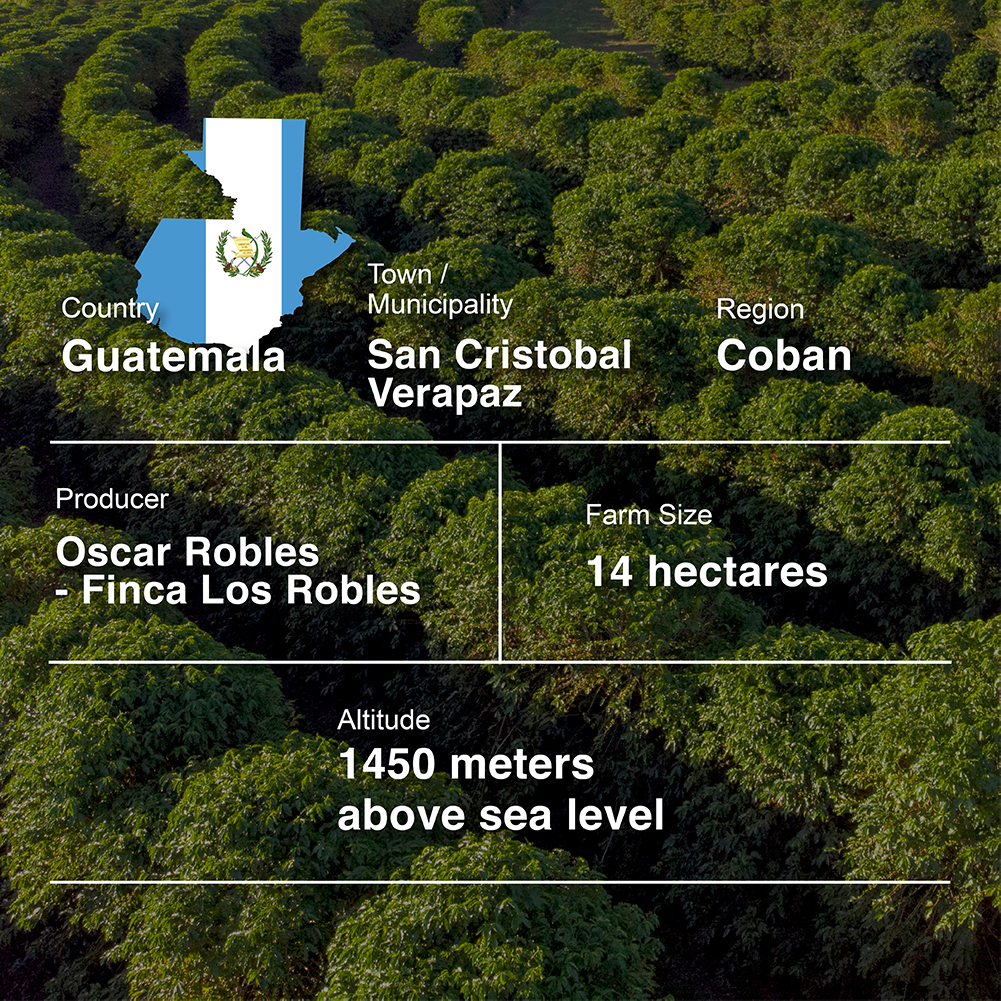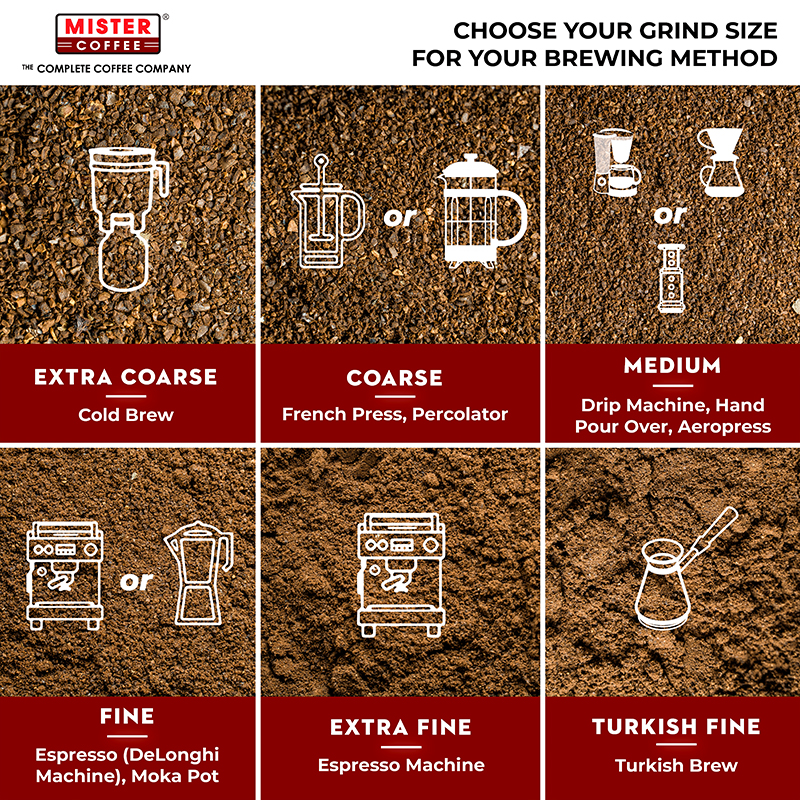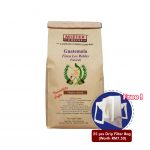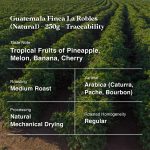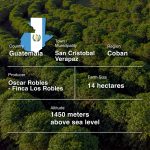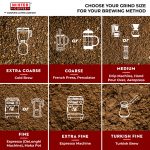 Guatemala Finca La Robles
(Natural) – 250g – Traceability
RM59.00
Earn 59 points upon purchasing this product.
Tropical Fruits of Pineapple, Melon, Banana, Cherry
*This product is exclusive and only available at our Online Store. 
Availability:

Out of stock
Brand:

Mister Coffee
Description
Reviews (3)
Grind Size Recommendation
Description
Guatemala Finca La Robles (Natural) in Coffee Bean/ Ground Coffee. Suitable for Pour Over & Espresso.
Taste Note: Tropical Fruits of Pineapple, Melon, Banana, Cherry
Roasting: Medium Roast
Country: Guatemala
Region: Coban
Town / Municipality: San Cristobal Verapaz
Producer: Oscar Robles – Finca Los Robles
Farm Size: 14 hectares
Varietal: Arabica (Caturra, Pache, Bourbon)
Altitude: 1450 meter above sea level
Processing: Natural Mechanical Drying
Roasted Homogeneity: Regular
The Oscar family has been growing coffee in an area with gentle slopes and well exposed to sunlight for more than 20 years. His farm is located in the Verapaz region in northern Guatemala, which is also home to a multitude of small estates devoted to the production of great coffee. Rich clay soil increases the minerality of the coffee, while exposure to rain and moist winds leads to the production of fine and long-lasting acidity. The coffee cherries are carefully hand-picked, well sorted and dried as a whole cherry without depulp, for 40 hours at a constant temperature of 40 degrees Celcius by using a mechanical dryer. At Finca Los Robles, every step is taken to ensure the creation of excellent qualities.
Guatemala Finca La Robles (Natural) is great for coffee lovers. The tropical fruits note is very persistent in the cup, ending with orange and spices notes.