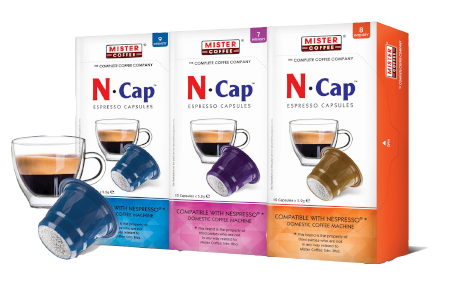 Nespresso* Compatible Coffee Capsule
Brew your favourite coffee with Mister Coffee N Cap Series.
Starts from only RM1.70 per coffee capsule.
*Nespresso is the trademark of a third party company and is not in any way related to Mister Coffee Sdn Bhd
Decaf
Methylene Chloride processed from Europe, with Europe standard of not more than 0.1 % caffeine.
Acidity: ★★★
Body: ★★★
Bitterness: ★★★
RM22.00