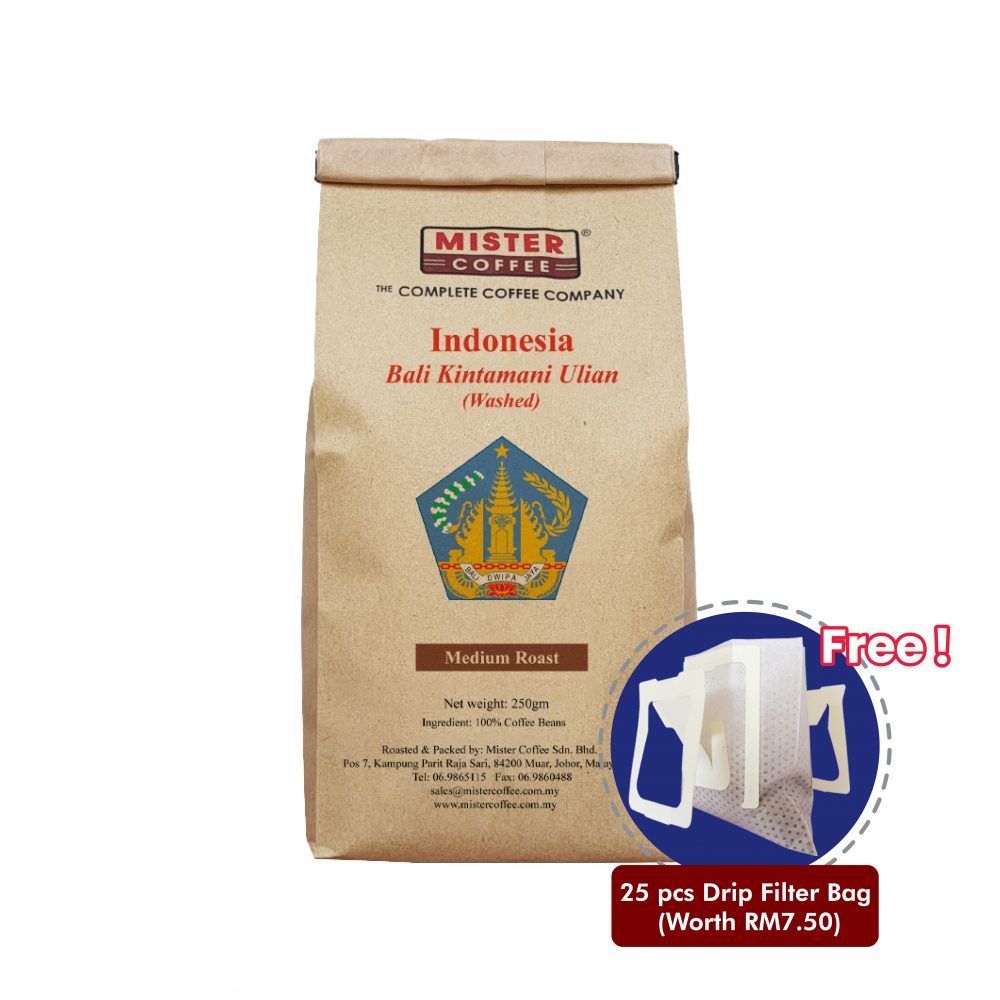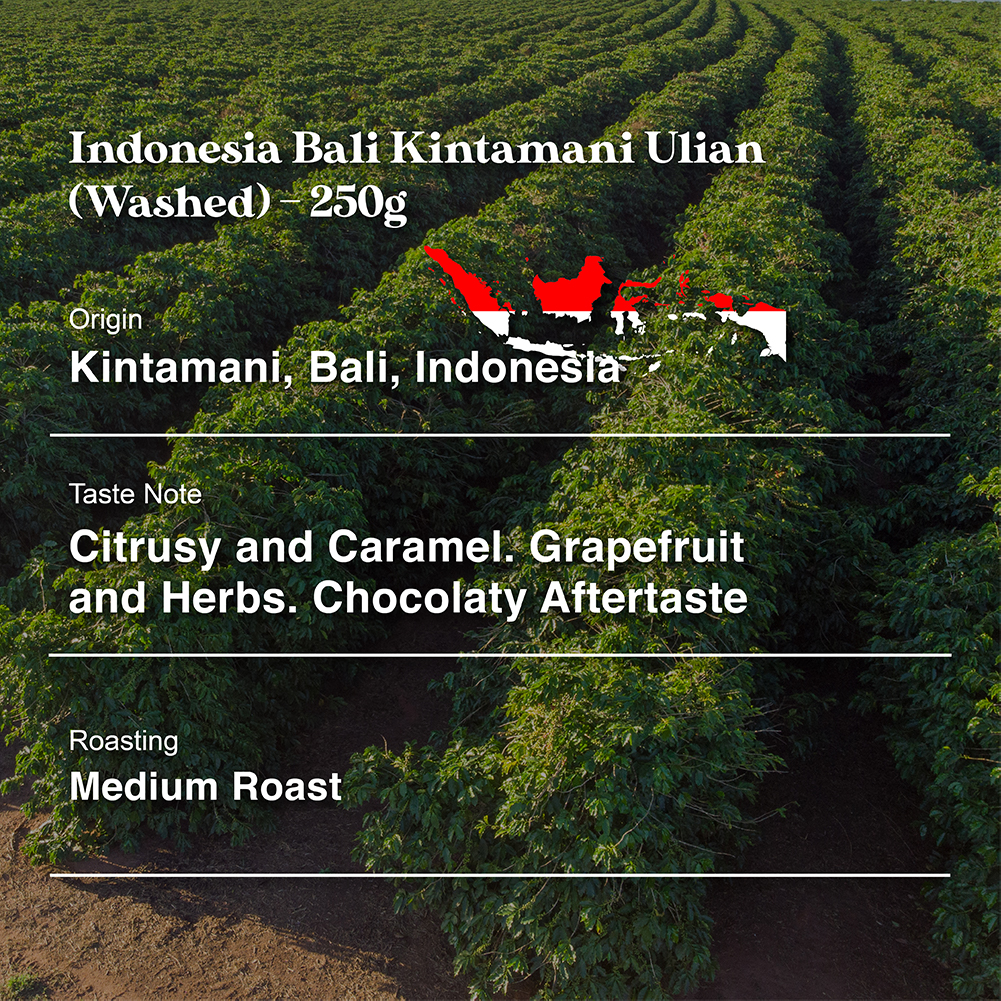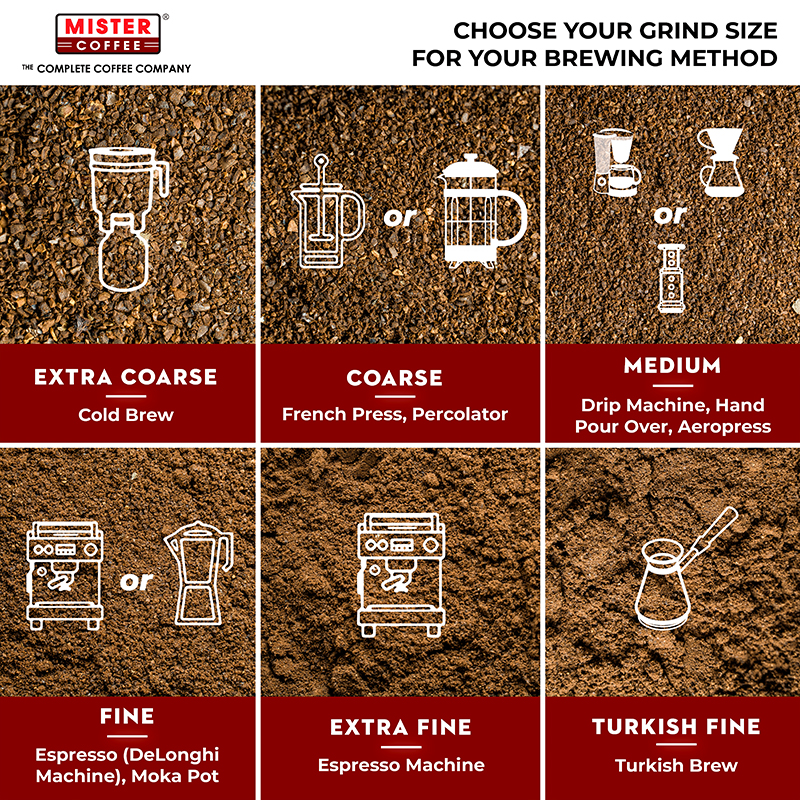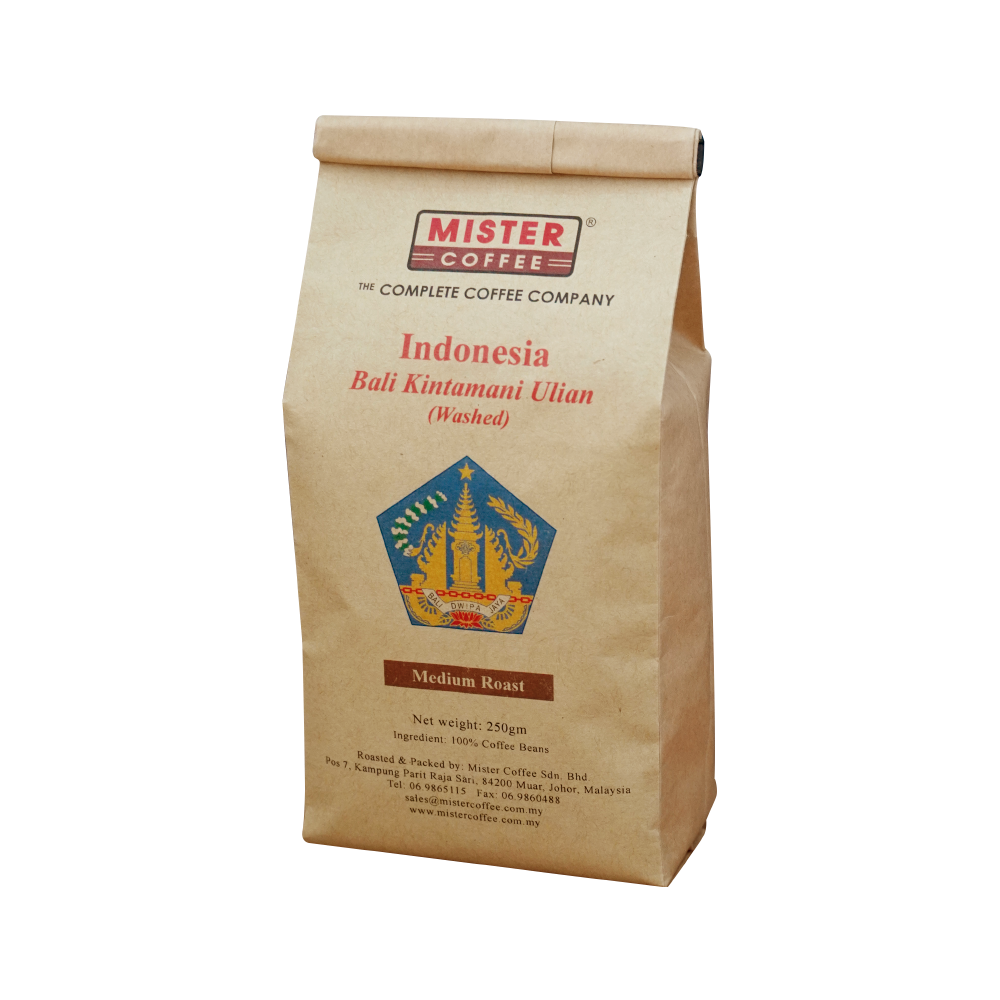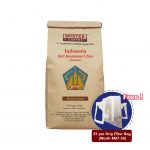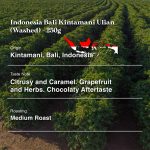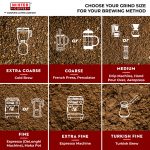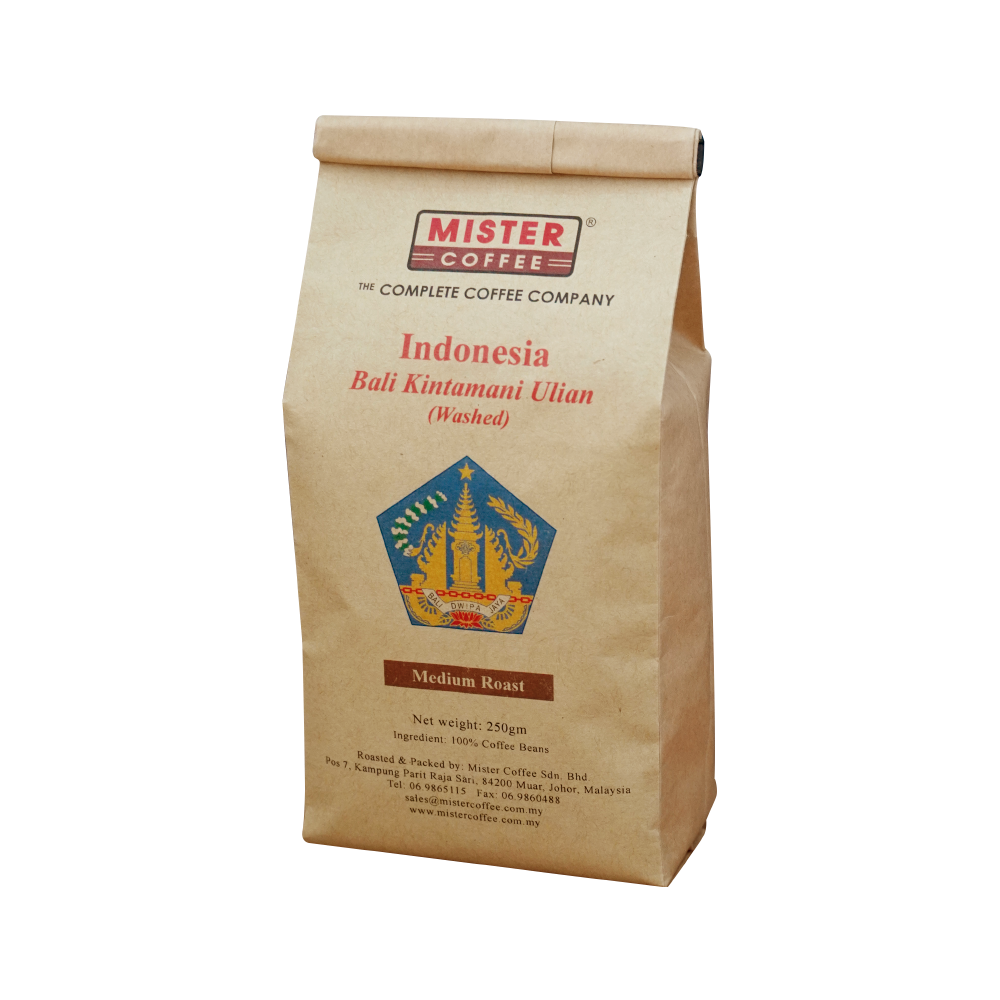 Indonesia Bali Kintamani Ulian
(Washed) – 250g
RM42.00
Earn 42 points upon purchasing this product.
Citrusy and Caramel. Grapefruit and Herbs. Chocolaty Aftertaste.
*This product is exclusive and only available at our Online Store. 
Availability:

7 in stock
Brand:

Mister Coffee
Description
Reviews (7)
Grind Size Recommendation
Description
Indonesia Bali Kintamani Ulian (Washed)
Taste Note: Citrusy and caramel. Grapefruit and herbs. Chocolaty aftertaste.
Roasting: Medium Roast
Origin: Kintamani, Bali, Indonesia
Ulian Coffee is named as the coffee is grown in Ulian Village located in Kintamani hills slope, Kintamani, Bali, Indonesia. The top quality coffee raw bean is grown at a height of approximately 1,080 meters above sea level. It is planted between the orange trees which the trees act as a shelter for the coffee trees.
The coffee is cultivated with top quality spawn and has a minimum age of 10 years. The ripe fruits are picked and peeled off to get the beans and washed thoroughly and put in a shaded place until it becomes dry. After the beans become dry, it is sowed on a seedbed that has been prepared and given adequate shades. Once it grows, the seedlings are moved into polybag plastics that have been filled with topsoil until the seedlings grow branch and ready to be planted on the farm.
In the harvest of coffee, the coffee farmers sort out the bean ranging from handpicking of coffee cherries on the trees where they only choose the coffee cherries is completely ripe is characterized by red color. If they do not see the bright red cherries, they will wait until the cherries are ripe and bright red.
Learn more about other Mister Coffee Specialty Coffee products.