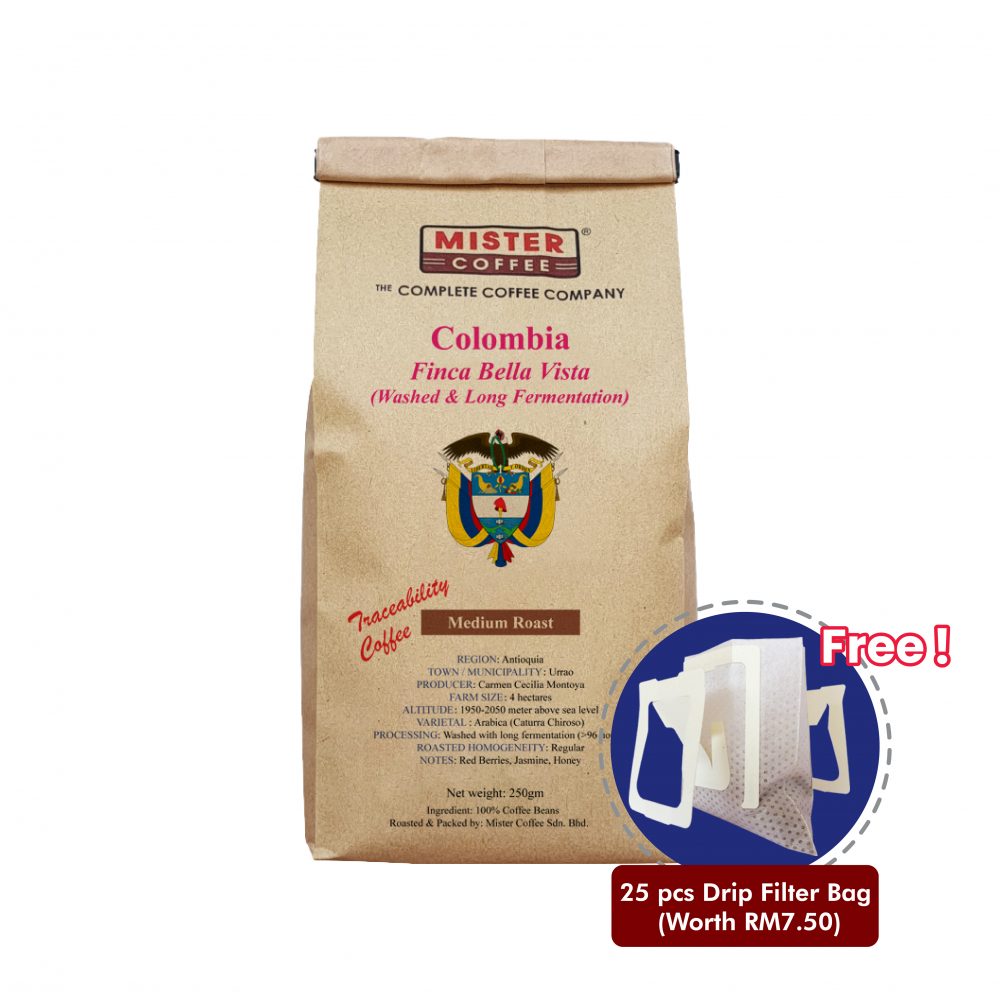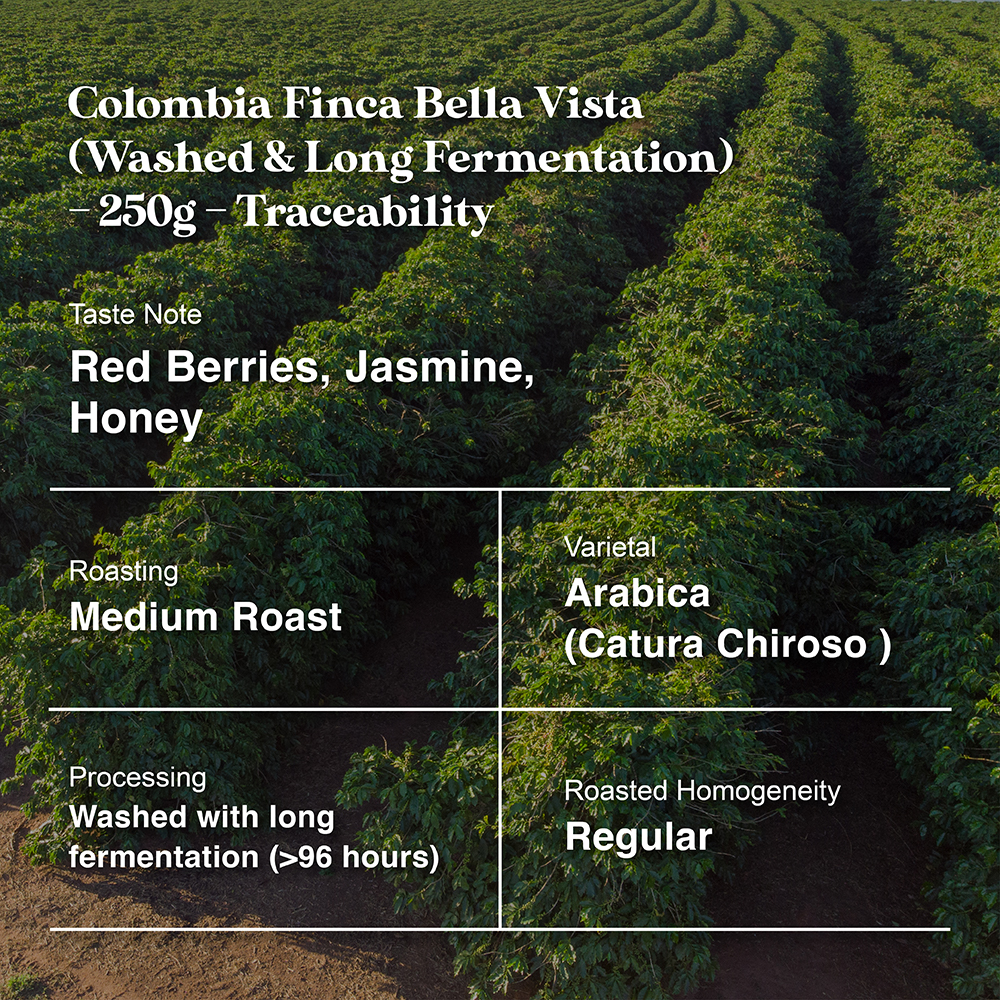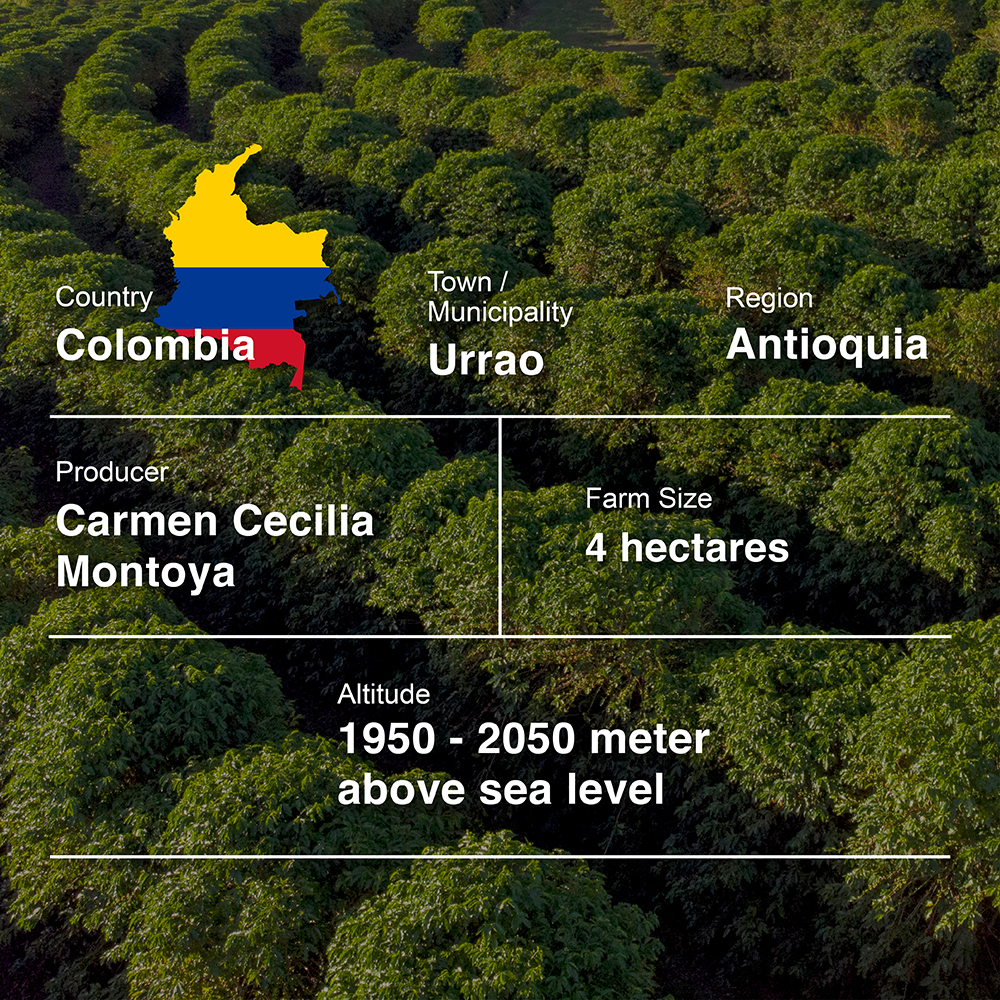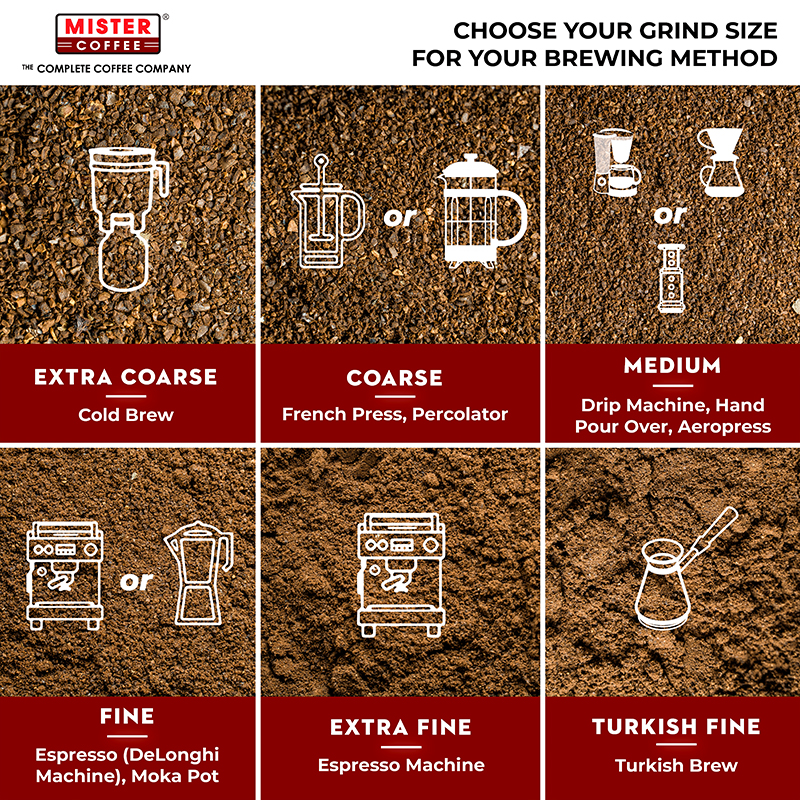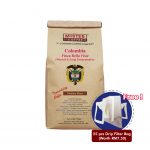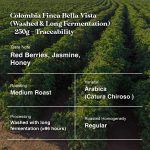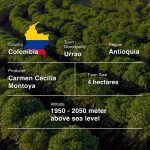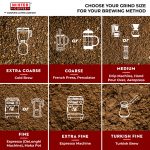 Colombia Finca Bella Vista (Washed & Long Fermentation)
– 250g – Traceability
RM75.00
Earn 75 points upon purchasing this product.
Notes of Red Berries, Jasmine, Honey
*This product is exclusive and only available at our Online Store. 
Availability:

5 in stock
Brand:

Mister Coffee
Description
Reviews (0)
Grind Size Recommendation
Description
Colombia Finca Bella Vista (Washed & Long Fermentation) in Coffee Bean/ Ground Coffee.
Taste Note: Red Berries, Jasmine, Honey
Roasting: Medium ++ Roast
Country: Colombia
Region: Antioquia
Town / Municipality: Urrao
Producer: Carmen Cecilia Montoya
Farm Size: 4 hectares
Varietal: Arabica (Caturra Chiroso)
Altitude: 1950-2050 meters above sea level
Processing: Washed with long fermentation (>96 hours)
Roasted Homogeneity: Regular
Urrao is a small village in the province of Antioquia. Carmen Cecilia cultivates 20,000 coffee trees on volcanic soil under full sun. She opted to cultivate Caturra Chiroso, a spontaneous mutation discovered in Antioquia a few years ago. It is well-known for bringing out citrus and flowery aromas in the cup. She has been growing specialty coffee since 2011, and she has been attending Salgar Cooperative training since then. Carmen competed in and won the Colombian Cup of Excellence, selling her micro lots for the highest price ever recorded for a Colombian coffee. She includes her own family in the coffee production process and has determined to hire women during the harvest season to provide children with the direct income that female earners generate. Because of its unique 96-hour fermenting procedure, the lot is rich and aromatic.