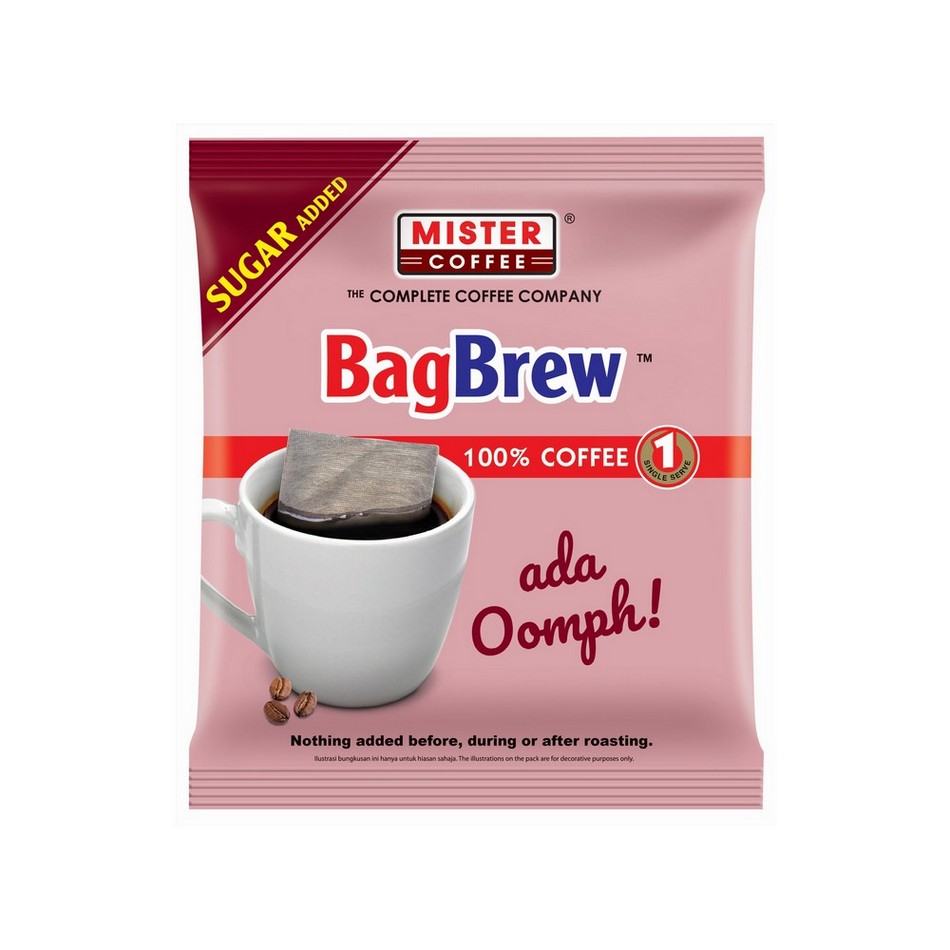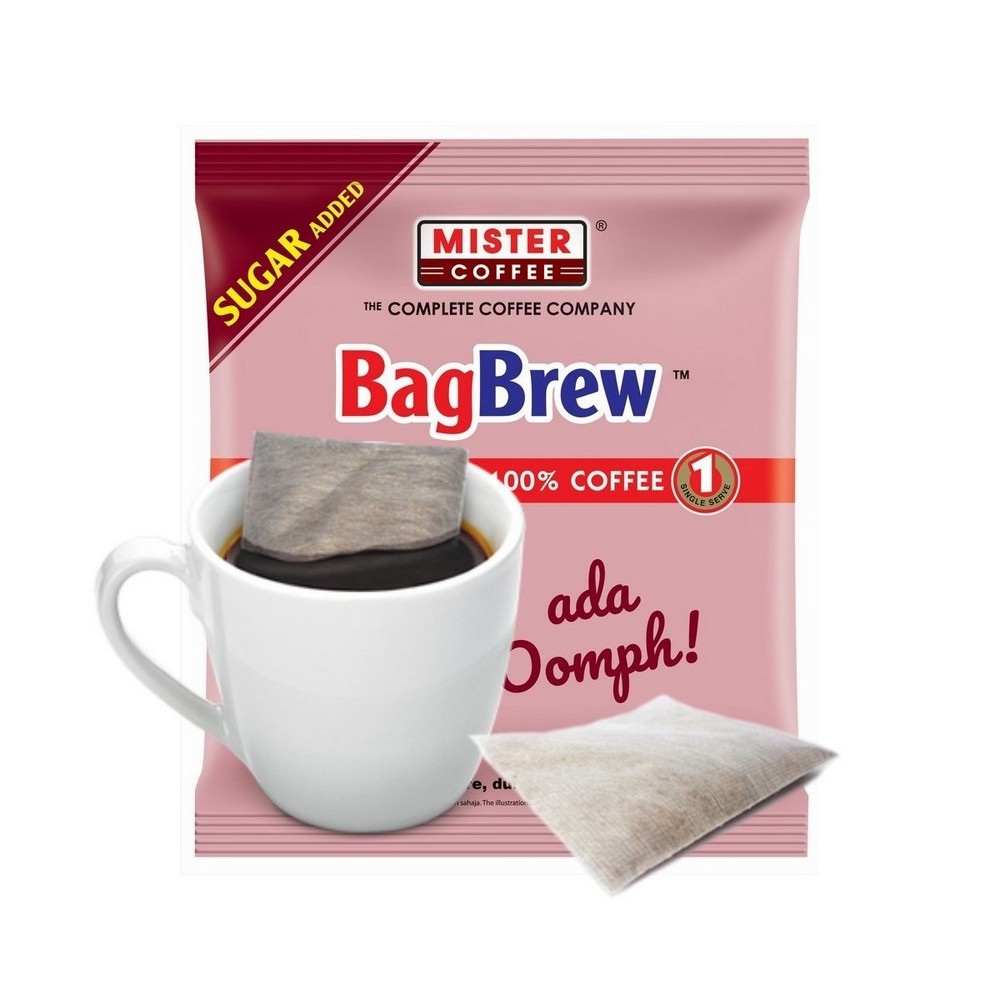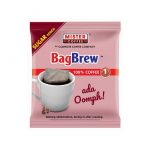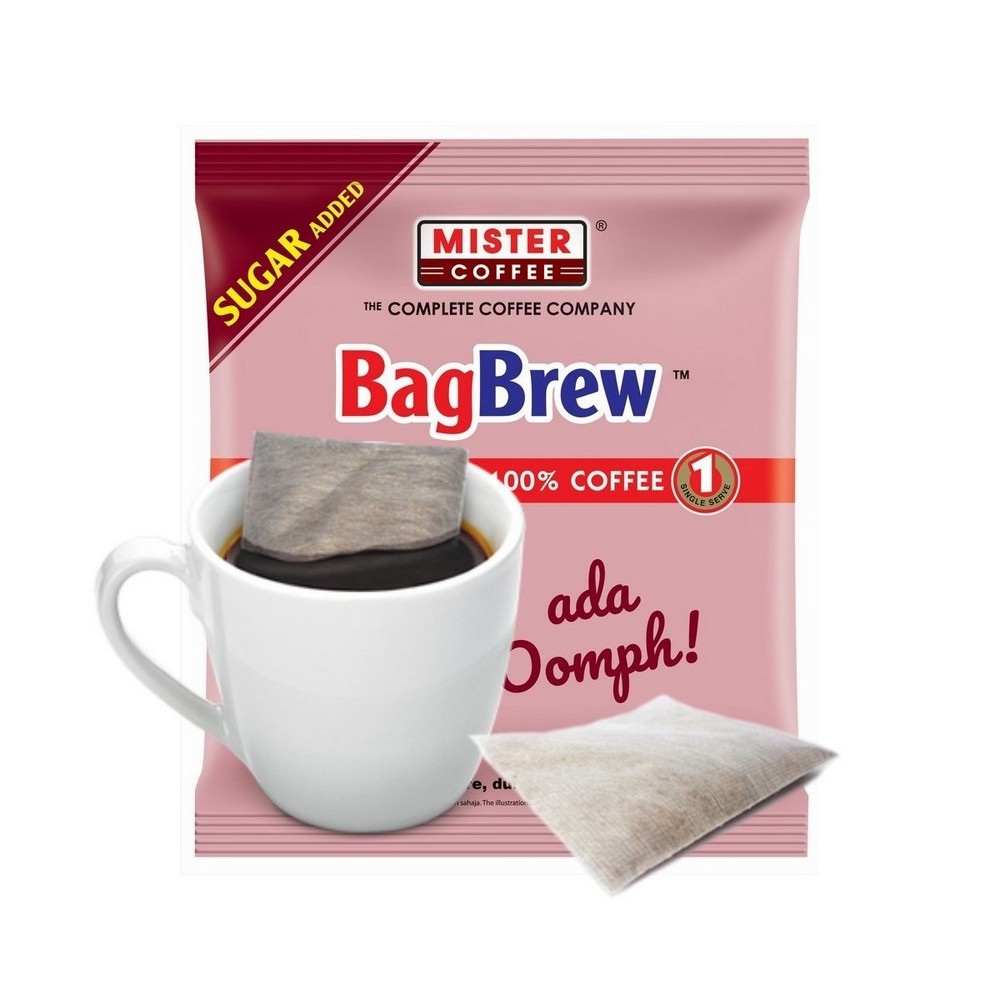 BagBrew 100% Coffee Sugar Added
(15 sachets x 18g)
RM9.90 Inc. SST
Earn 9 points upon purchasing this product.
Description
100% Roasted Coffee with sugar added in the coffee bag
Recommendation for those who like to have some sweetness to touch up the coffee:
Add approximately 25g Sweetened Creamer or Milk for White.
BagBrew™ is an excellent solution to brew single serve coffee for coffee drinkers who are looking for convenience without compromising on quality. The innovative coffee bag that allows water to infuse more effectively, hence resulting in getting a cleaner and more flavourful cup of single-serve coffee.
Each sachet of BagBrew coffee is individually packed with Modified  Atmosphere Packaging (MAP) System by using state-of-the-art machinery from Japan to preserve the aroma of the coffee for a very long period.