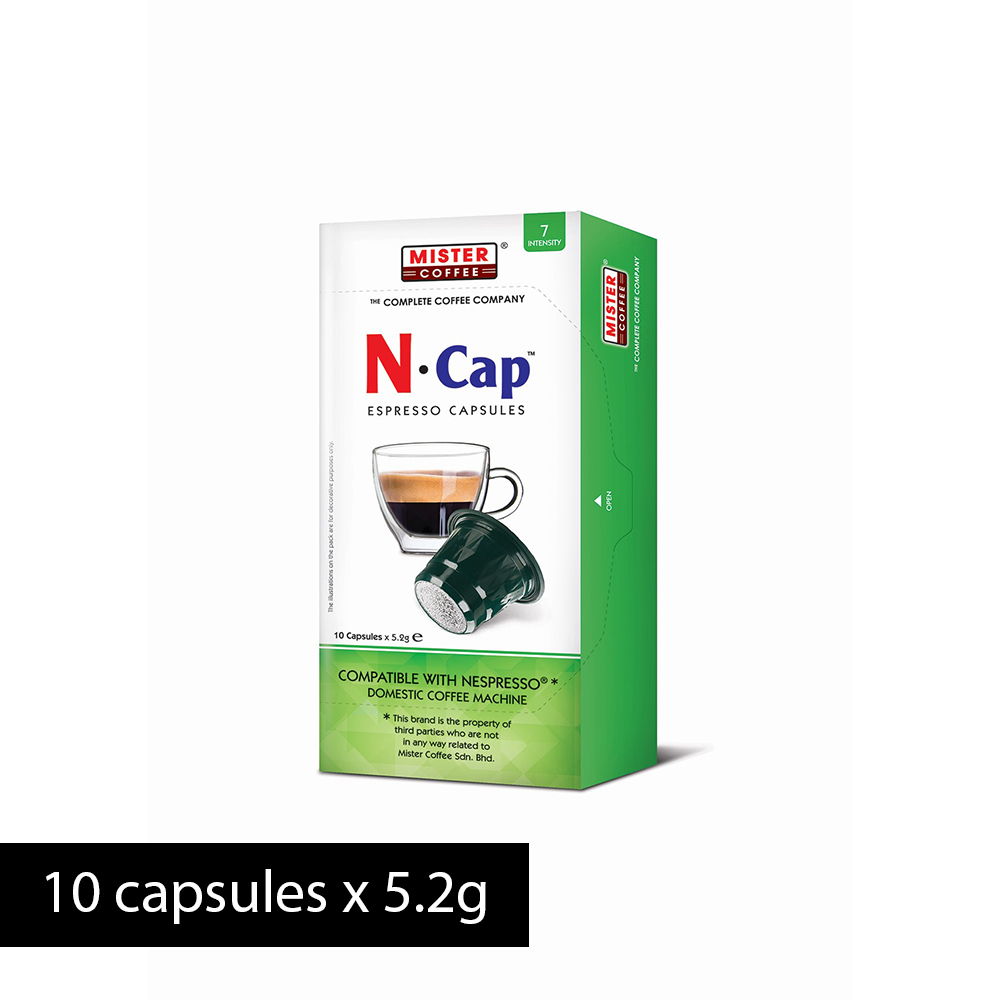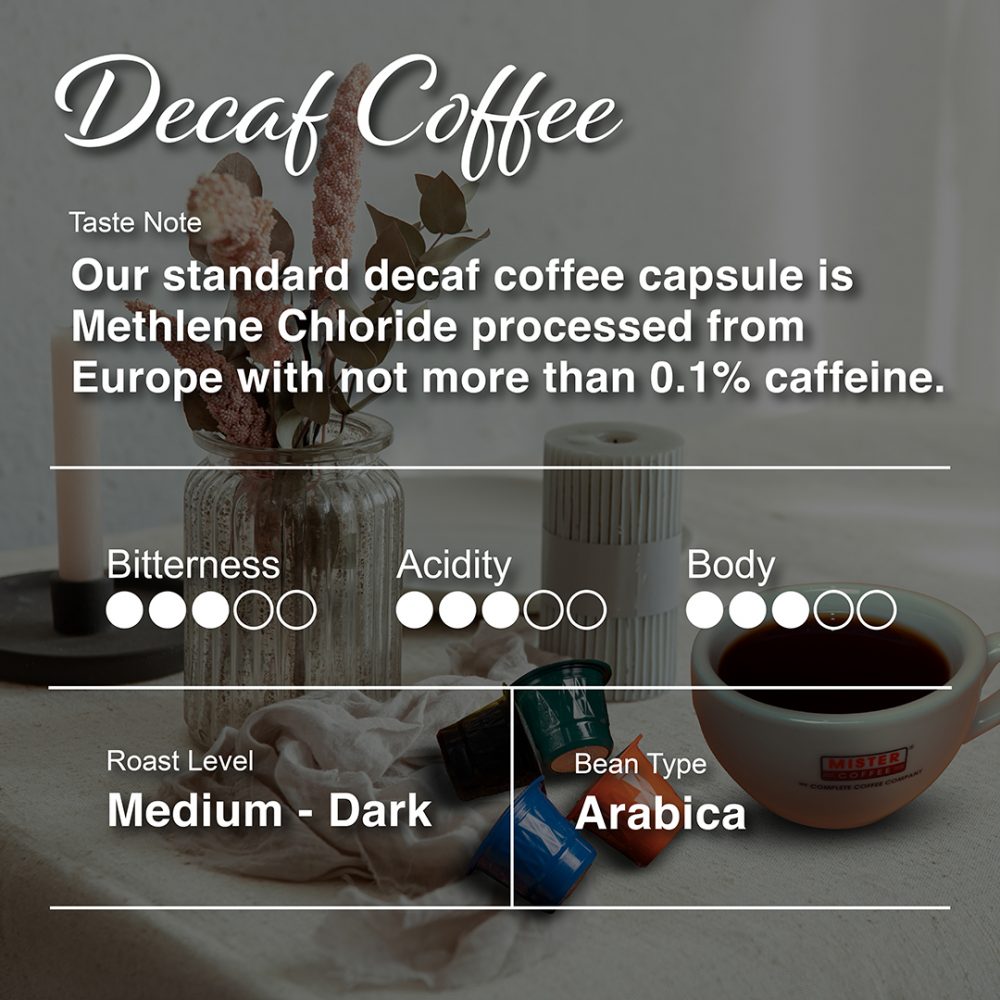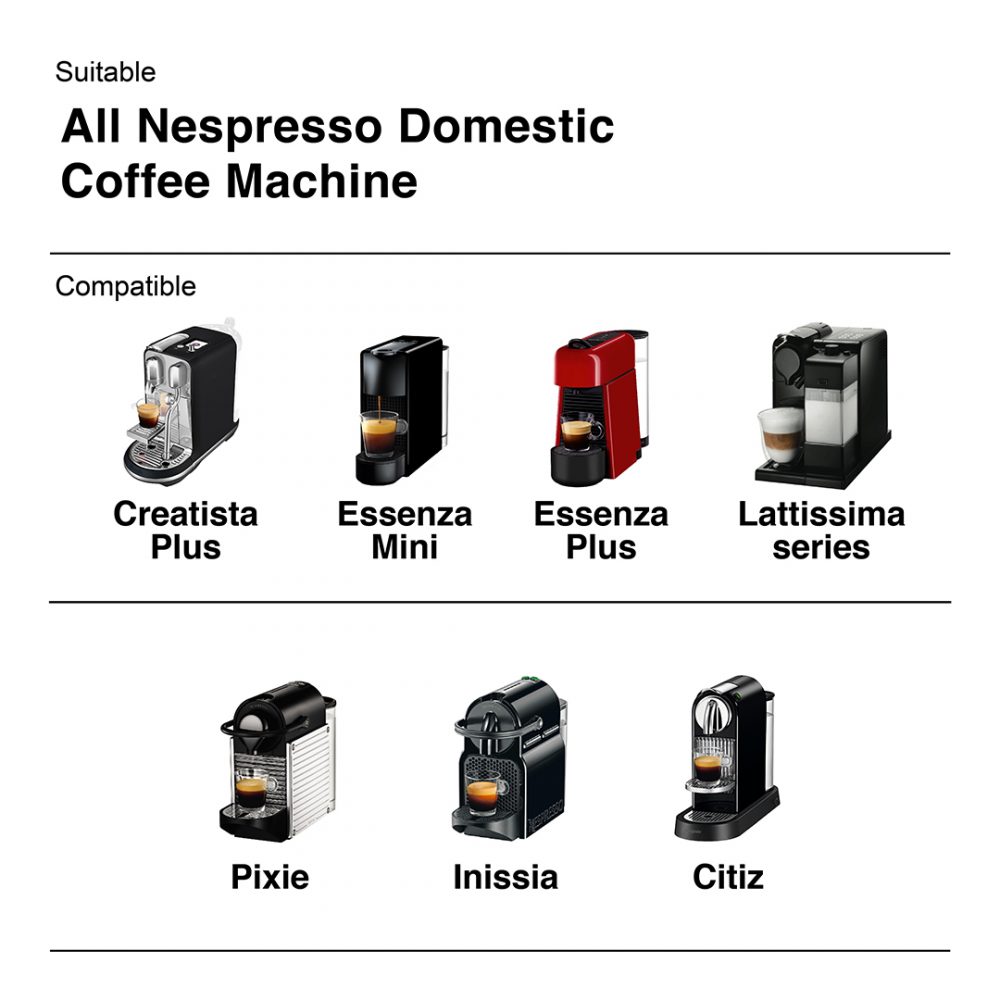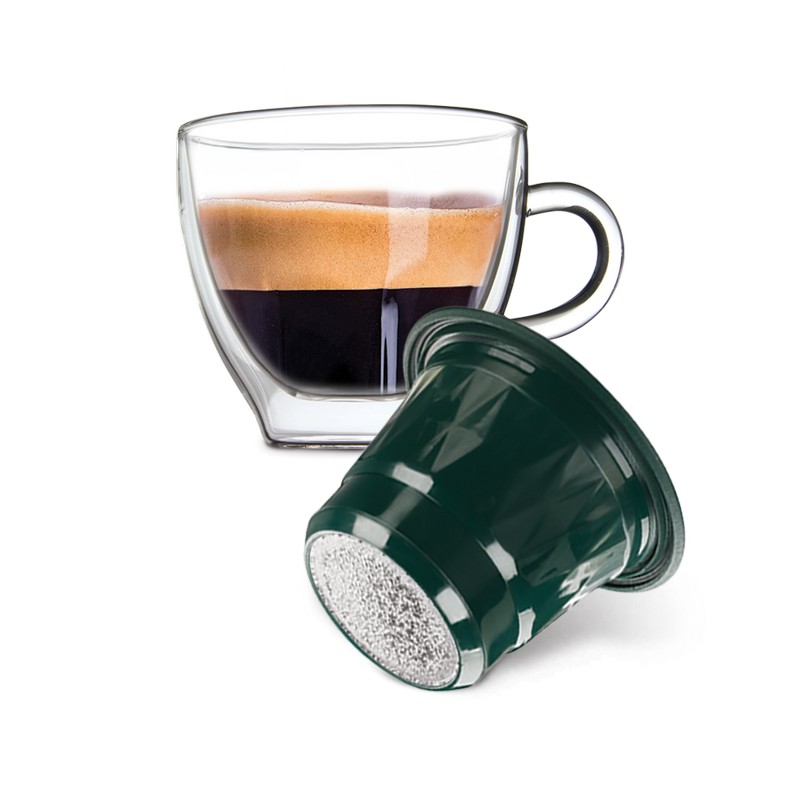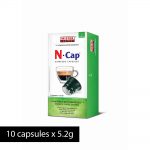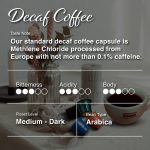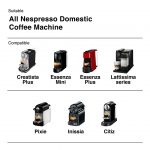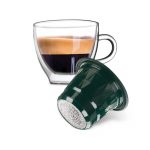 N Cap Decaf Coffee (10 pcs)
RM22.00
Earn 22 points upon purchasing this product.
GTIN:

09556420551994
MPN:

N CAP ESP DECAF 10
Brand:

Mister Coffee
Description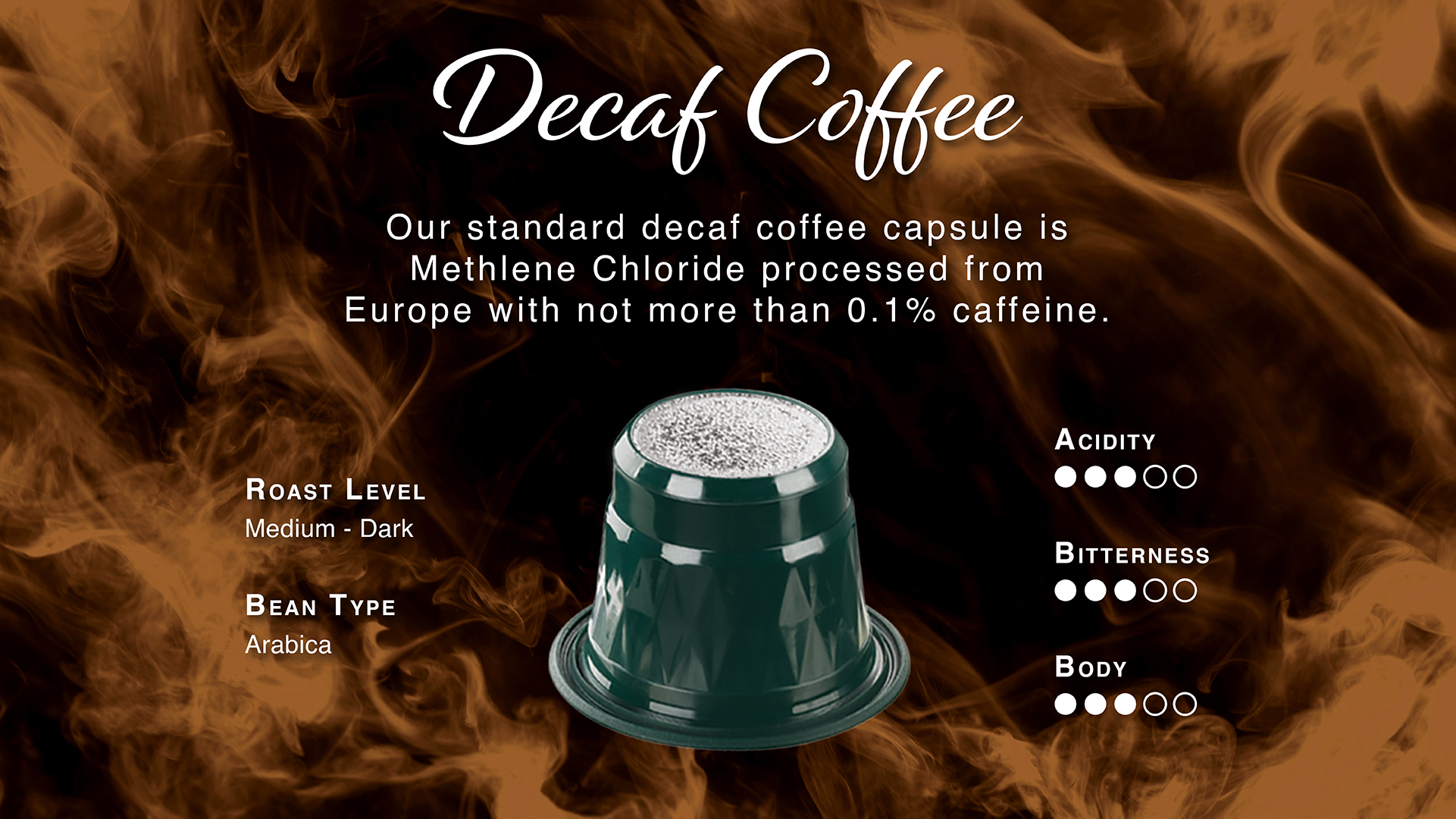 Nespresso Compatible Decaf Coffee Capsule
Suitable for all Nespresso Domestic Coffee Machine
Compatible with: Essenza Mini, Inissia, Pixie, Essenza Plus, Citiz, Lattissima series and Creatista Plus
Our standard decaf coffee capsule is Methylene Chloride processed from Europe, with Europe standard of not more than 0.1 % caffeine.
Roast Level: Medium – Dark
Bean Type: Arabica
Decaf coffee is like regular coffee except that almost all caffeine has been removed before the process of roasting. However, the nutritional value of decaf coffee should be almost identical to that of regular coffee.
Methylene chloride is a solvent used for the decaffeination of coffee. It is authorized by  the U.S. Food and Drug Administration (FDA) that the solvent is safe for the use of coffee decaffeination which allows up to 10 parts per million (ppm) of residual methylene chloride. Nonetheless, the coffee industry practice results in levels that are 100-times lower than the authorized standard.
During this decaffeination process, the coffee beans are soaked in hot water to extract much of the caffeine from the beans. The beans are then removed from the water and the methylene chloride solvent is added to bond with the caffeine. After the methylene chloride/caffeine compound is skimmed from the surface of the mixture, the beans are returned to reabsorb the liquid. It is believed that methylene chloride processed coffee tends to flavor better than other processes.
Only logged in customers who have purchased this product may leave a review.