EPM Coffee Machine & EseBrew
Mister Coffee
Being a coffee lover, we can hardly deny that sometimes coffee brewing is a taunting task with all the hassle and time spent. It involves a lot of testing, tasting and troubleshooting to get the right cup. With all the details involved, we can easily go wrong with a good pack of coffee beans.
Fortunately, now there is an easier way to brew your own coffee at home with ESE coffee pods. ESE coffee pods, also known as Easy Serving Espresso Pods was introduced in 1989 by one of the world's most renowned coffee brands, Illy, with the goal of making home espresso preparation more convenient. In February 1998, the E.S.E. specification was opened with a standard in place to encourage wide adoption of the brewing method.
What is Easy Serving Espresso Pod?
Easy Serving Espresso Pod is a 44mm small pre-compacted disk that contains 7 grams of roasted ground coffee inserted between two thin sheets of filter paper. It has a standardized shape, weight and size which allows you to fit the pod into any ESE Pod Brewers, including our very own EPM machine.
Some of the features of EPM Machine include:
Compact Brewing Technology
High-Pressure Pump
Backlit Coffee Buttons
Preset (Adjustable) Coffee Settings
Automatic Pod Collection
Power-Saving Mode
Eco-friendly Design
There are many benefits brewing your favourite coffee with ESE pods. First, it is made of filter paper, thus more environmentally friendly as compared to coffee capsules. The well-packed coffee ensure a clean cup of coffee without directly in contact with the portafilter. Besides, it delivers a consistent brewing result and eliminates all the possible errors. As all the pods are ready-to-use, you will no longer need to troubleshoot the grind size and the amount of coffee used to make your coffee right.
In Mister Coffee, we created our own ESE pod series known as EseBrew™ that is individually packed with Modified Atmosphere Packaging (MAP) System by using state-of-the-art machinery from Europe/
How to Use EPM Machine with Easy Serving Espresso Pods?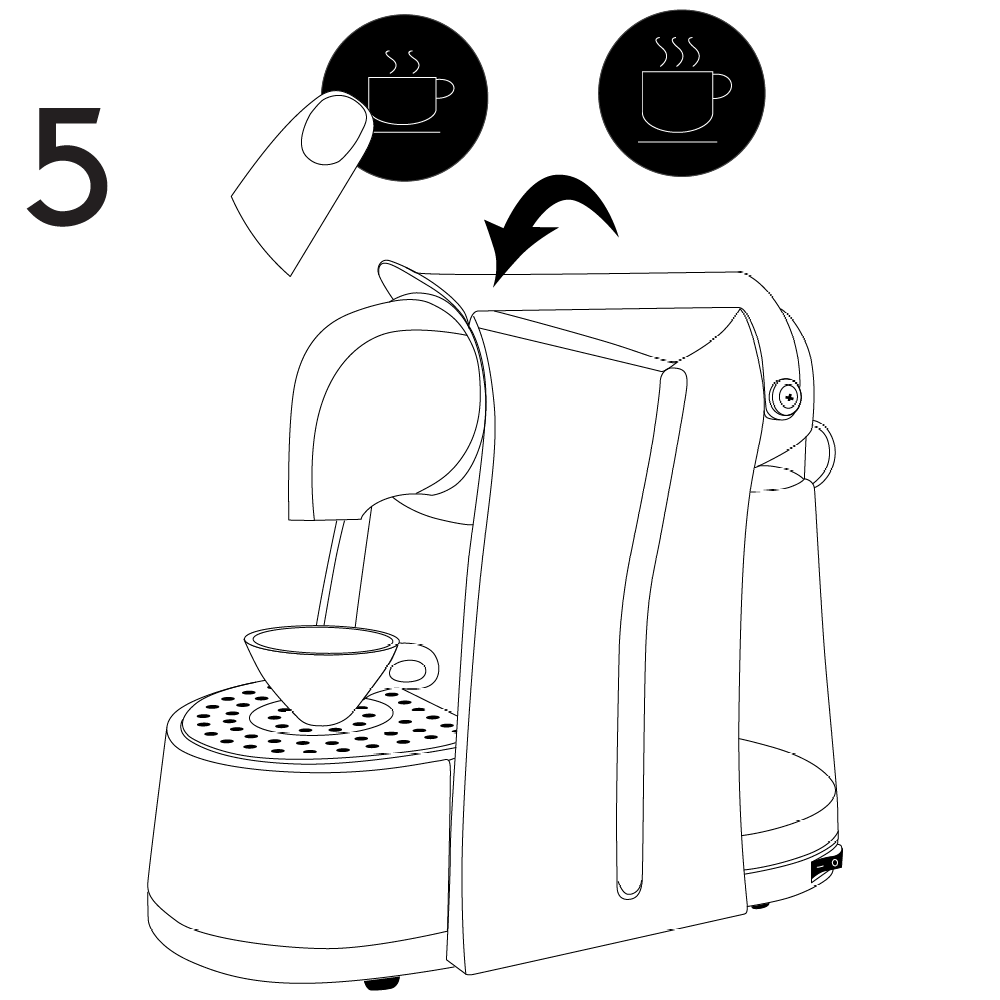 Mister Coffee EseBrew Easy Serving Espresso Pods
Looking for an easy way to brew your coffee? Check out more about EPM Machine and EseBrew.
Find Out More