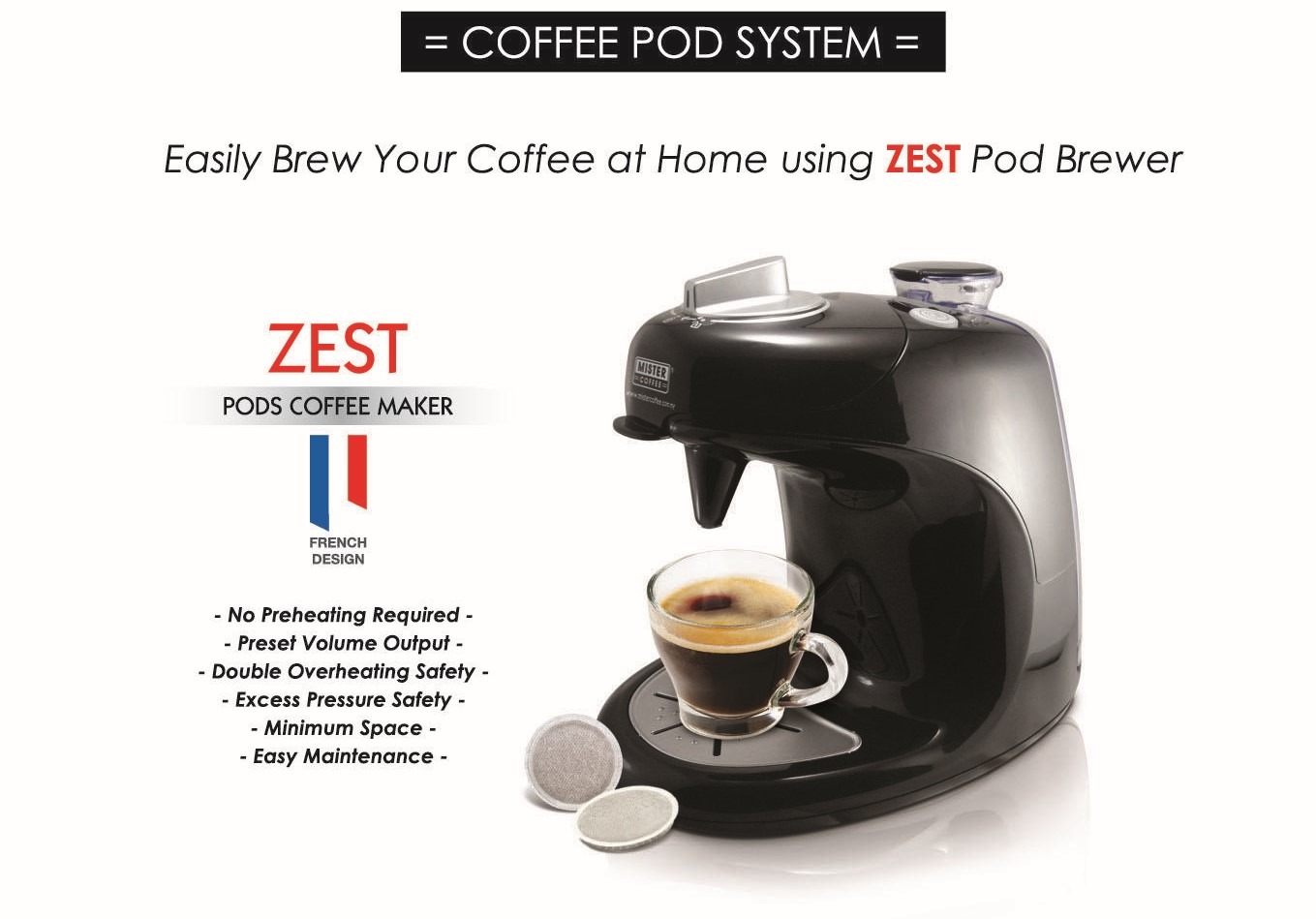 Freshly-ground Coffee packed in

Pod

Brew

™ for Everyone!
Pod

Brew

™ (Soft pod aka Coffee pod) is specifically designed for compatibility with non-grinding select single cup pod brewers such as our Zest Pod Brewer. Soft pods are made of paper and are bio-degradable.
Pod

Brew

™  is individually packed with Modified  Atmosphere Packaging (MAP) System by using state-of-the-art machinery from Europe. MAP can help preserve the aroma of the coffee for a very long period of time.