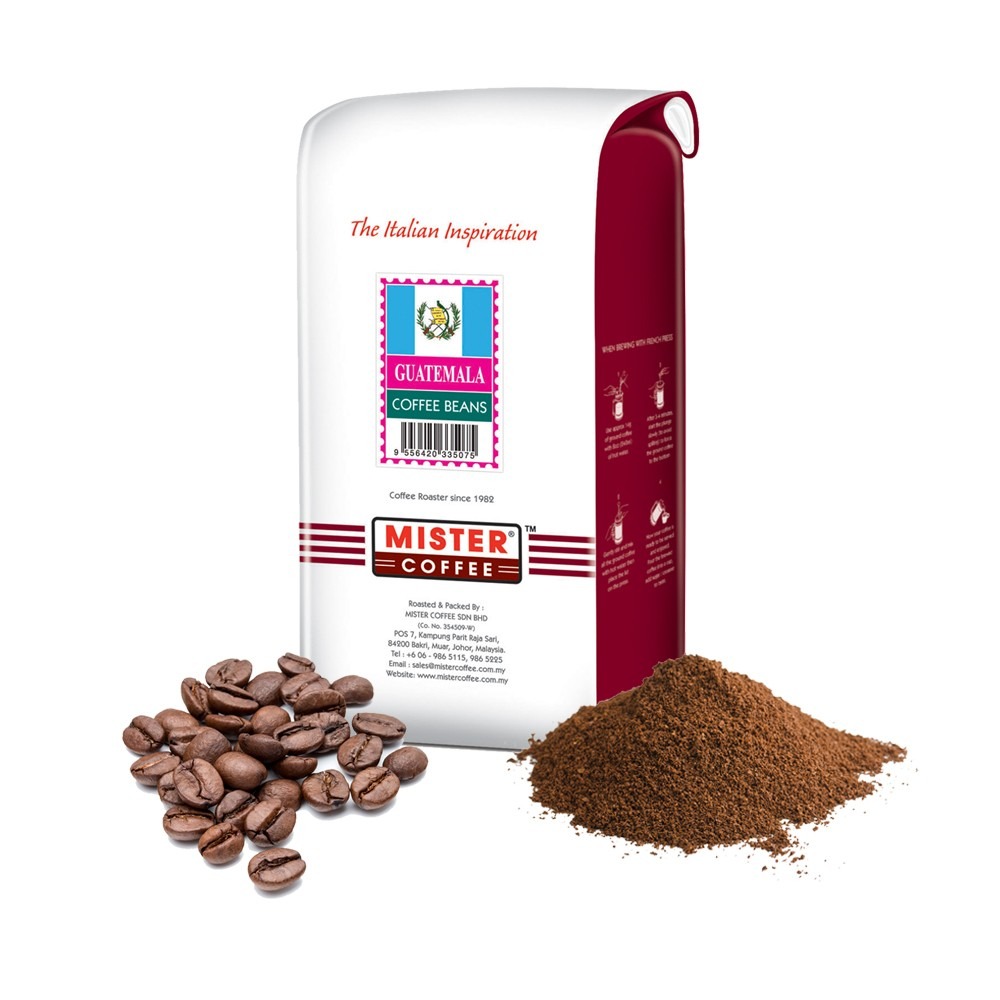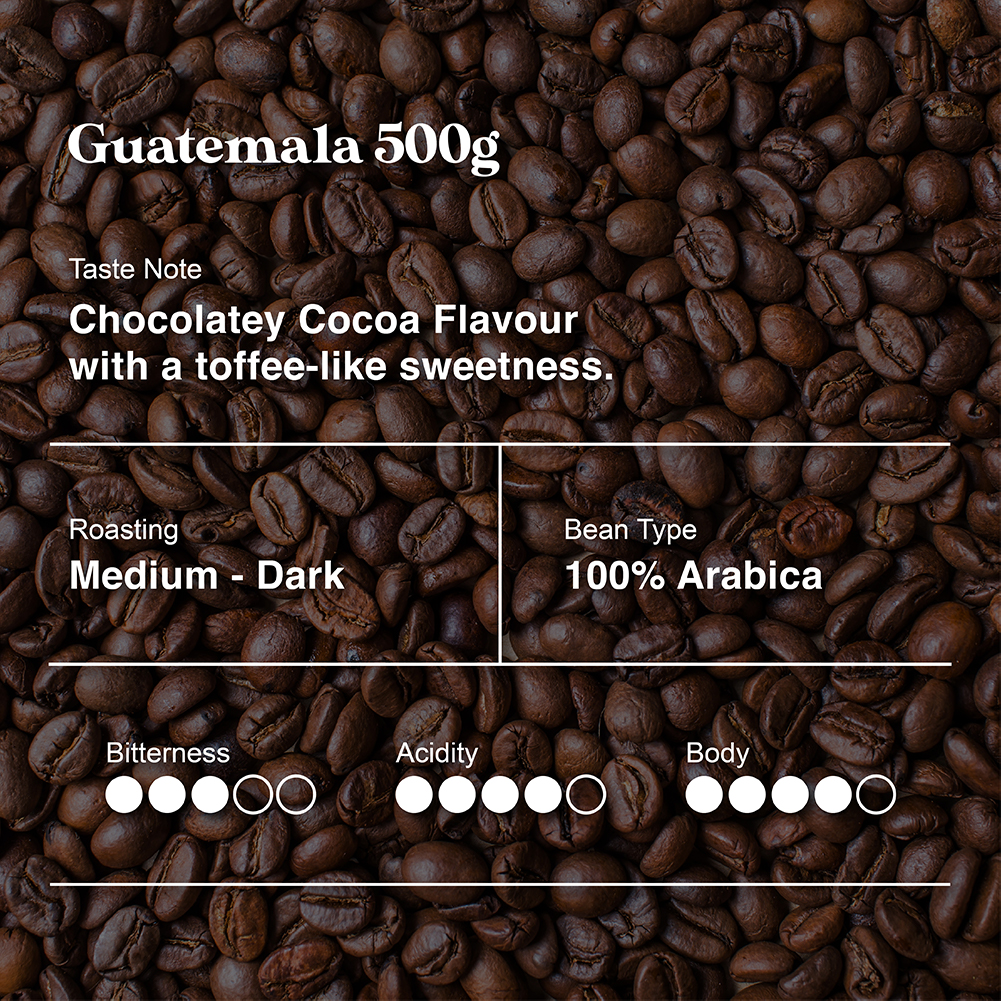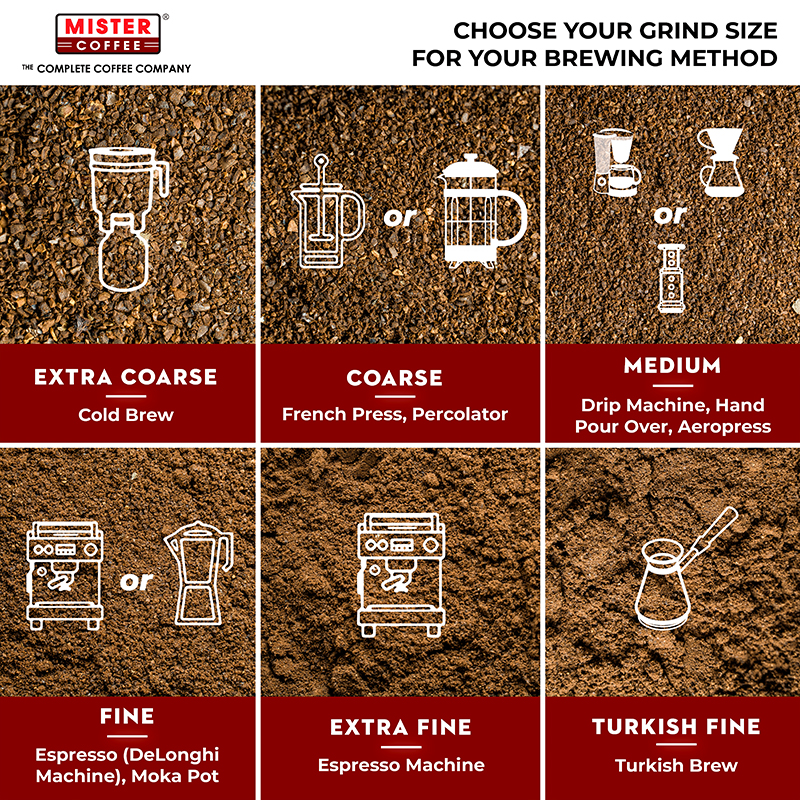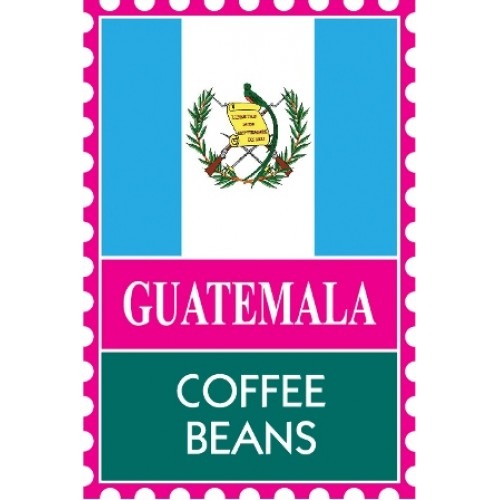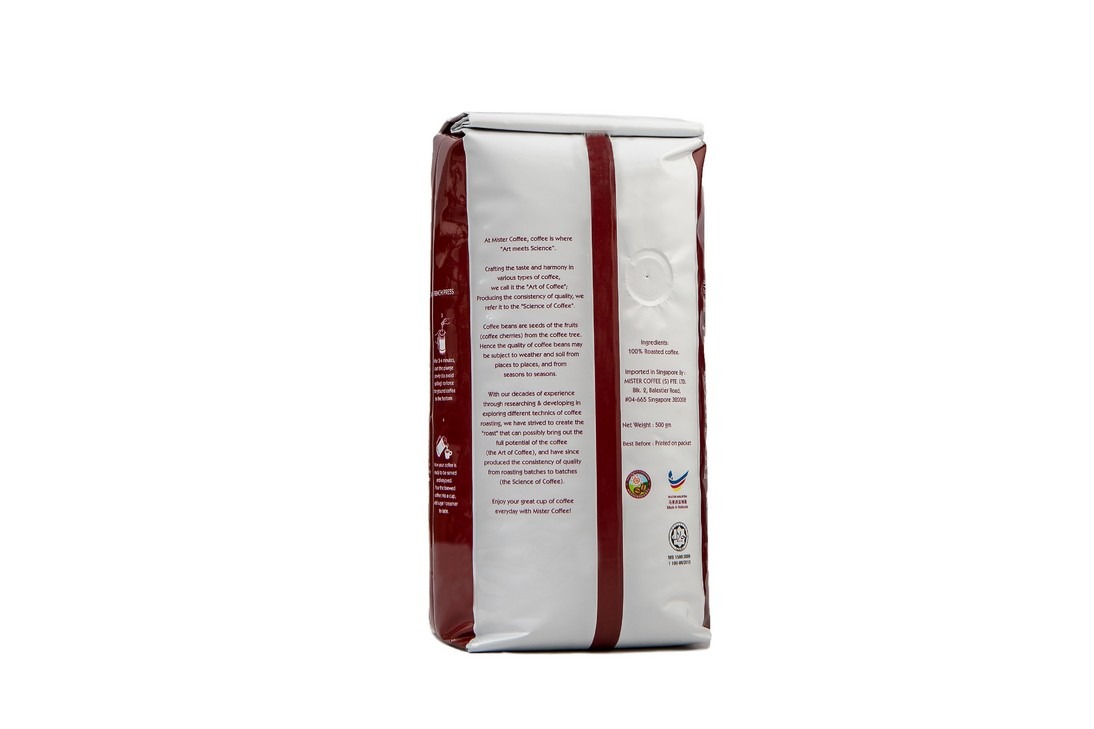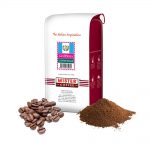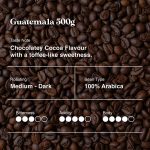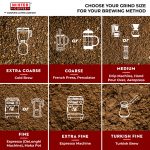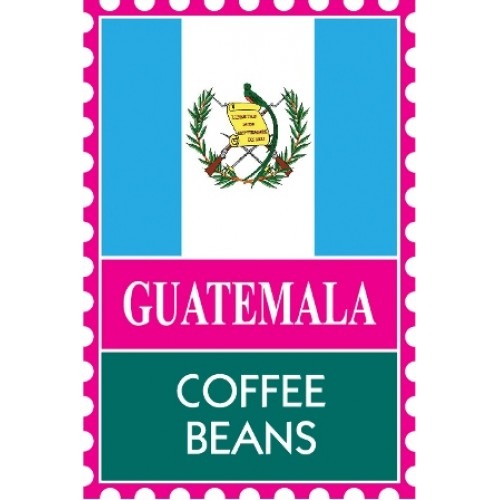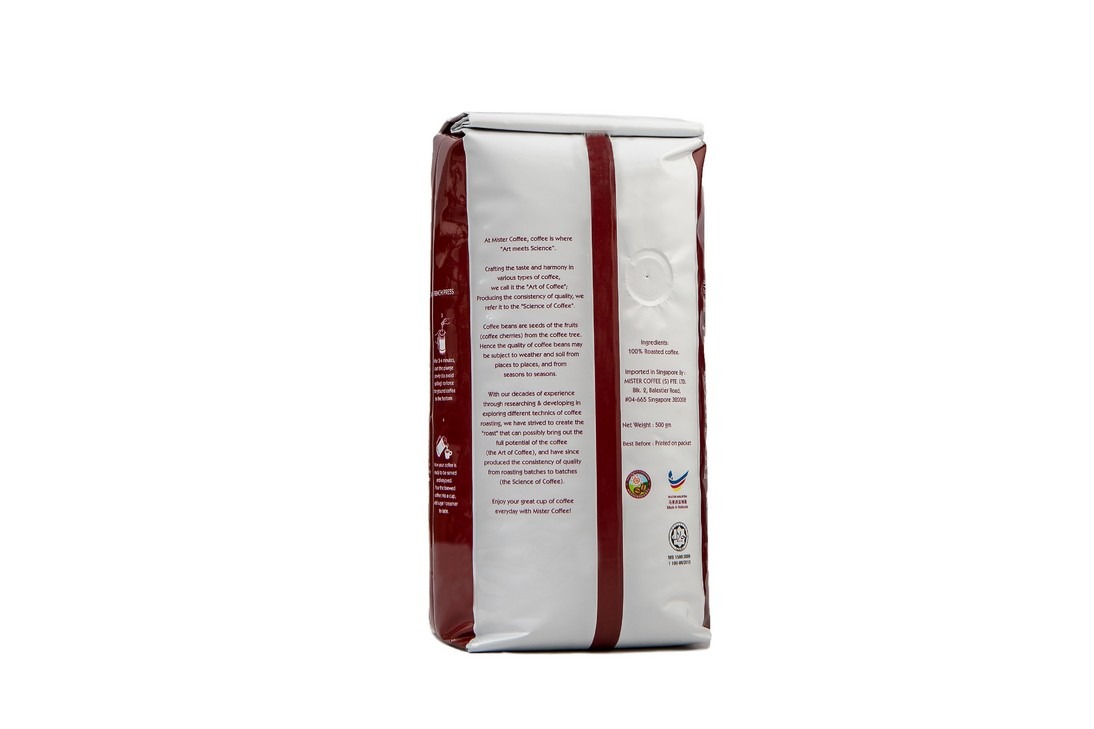 Guatemala (500g)
RM60.00
Earn 60 points upon purchasing this product.
Chocolaty & Sweet Body
Acidity: ★★★★
Body: ★★★★
Bitterness: ★★★
GTIN:

9556420335075
MPN:

GUA B 500G
Brand:

Mister Coffee
Description
Grind Size Recommendation
Reviews (39)
Description
Mister Coffee Guatemala Coffee Bean & Ground Coffee
Chocolatey Cocoa Flavour with a toffee-like sweetness
Acidity: ★★★★
Body: ★★★★
Bitterness: ★★★
Roast Level: Medium – Dark
Bean Type: 100% Arabica
Guatemala coffee bean grows in regions such as Fraijanes Plateau, Antigua, Highland Huehuetenango, Rainforest Coban, Volcan San Marcos, Nuevo Oriente, and Atitlan. The growing altitudes are at 1,200 – 1,700 meters above sea level. In general, the Guatemalan coffee grading system defines the Strictly High Grown / Strictly Hard Bean (SHB) grade to include coffee beans grown at elevations higher than 1350 meters above sea level, while the Hard Bean (HB) grade includes coffee beans grown between 4,000 feet and 5,000 feet above sea level. As with other coffee-growing areas, the assumption is that the higher elevation bean is harder (more dense), and thus of higher quality, or grade.
The story of Mister Coffee began in 1982 when we started to source for the best coffee bean around the world. We strongly believe that the key to producing the best cup of coffee lay greatly in the coffee bean roasting and sourcing of green coffee bean. We import the best quality coffee bean that is selected through a stringent process from more than 25 countries and regions. We then create the Unique Coffee Blends and Roast Profiles to bring out the SWEET SPOT and the full flavour of each coffee bean with our signature blend.