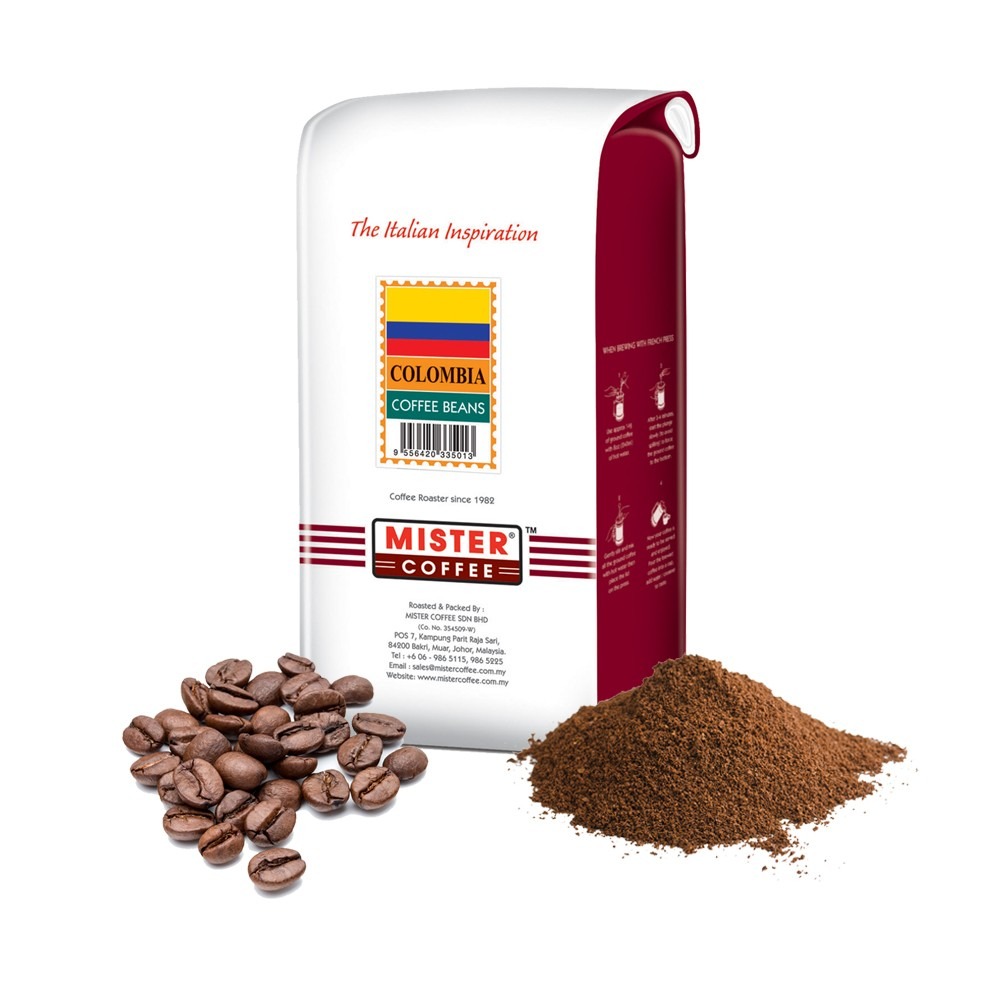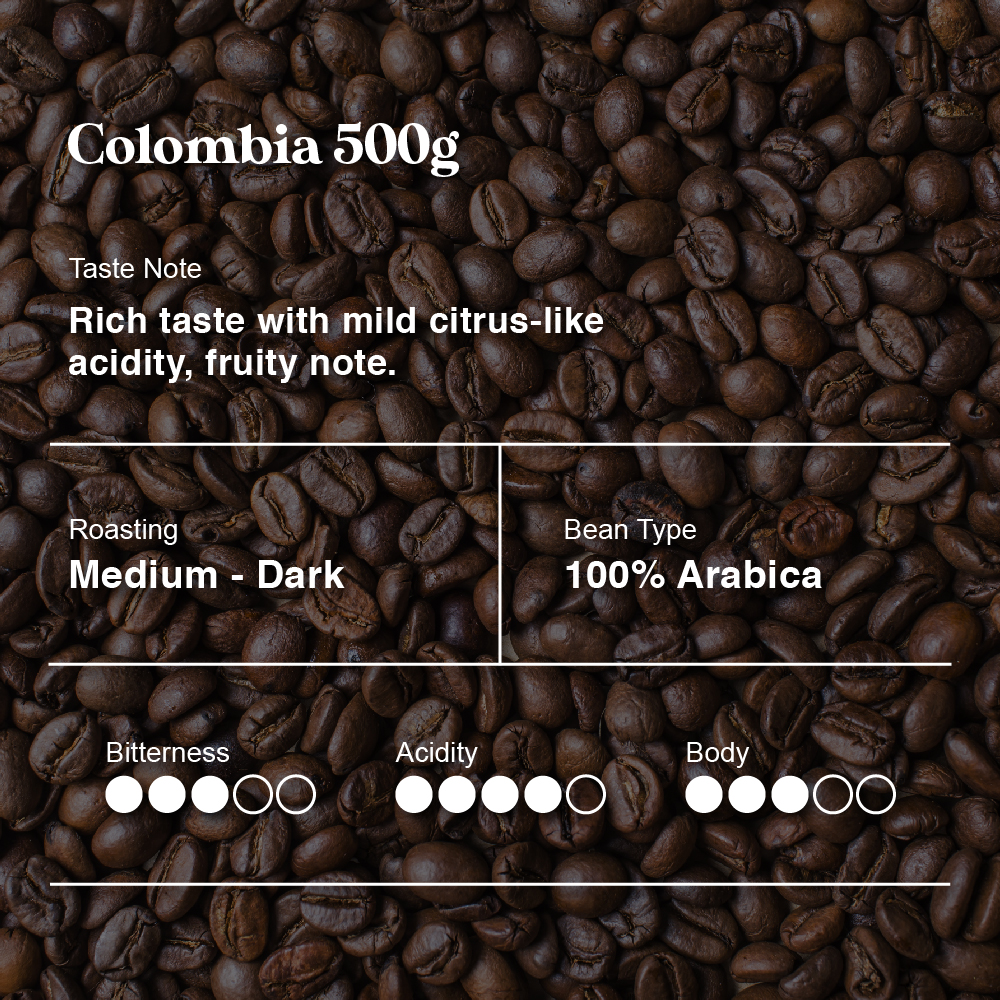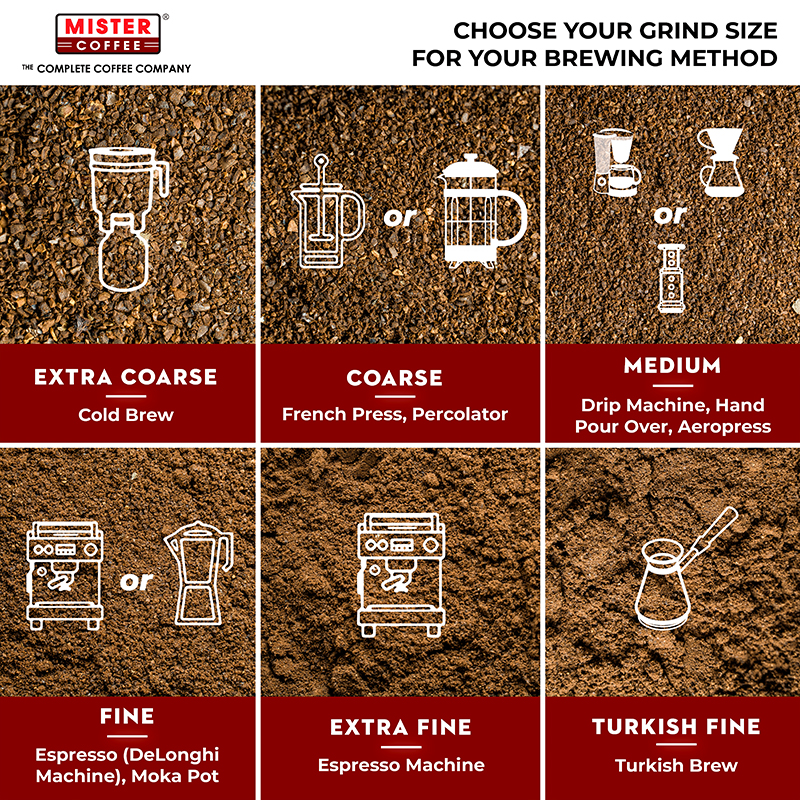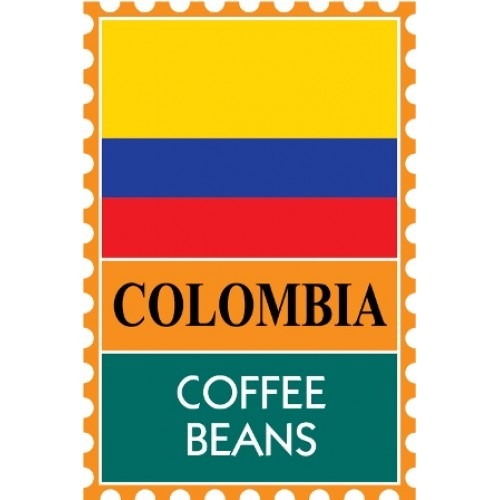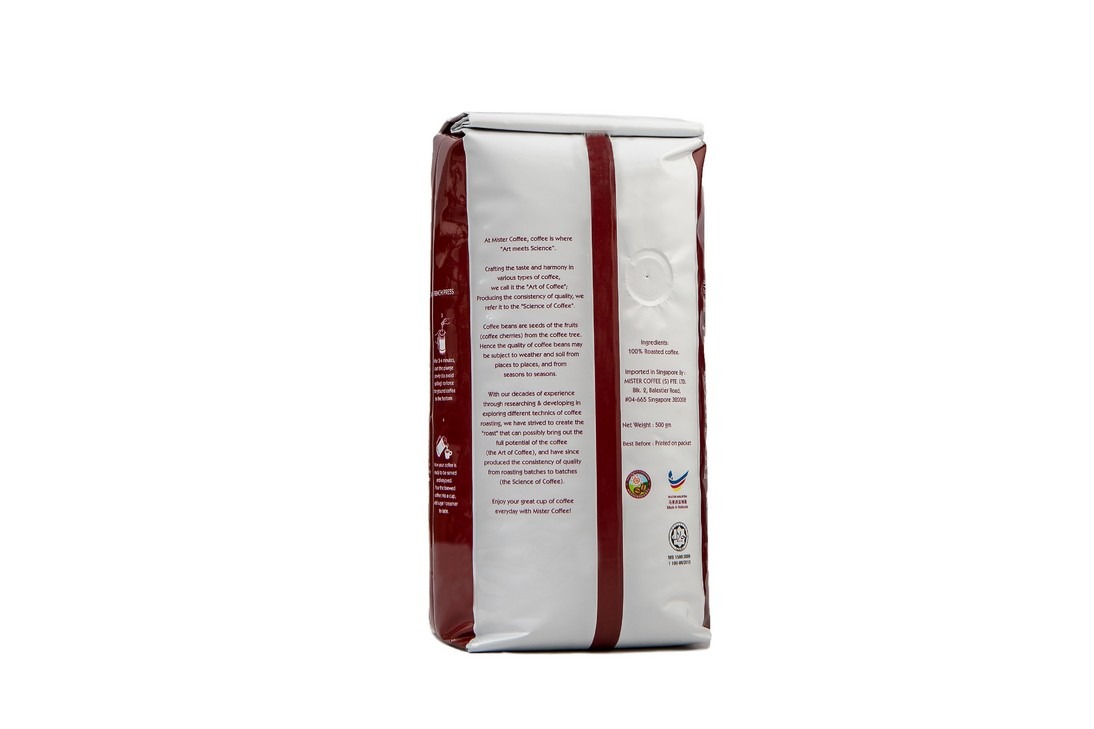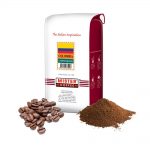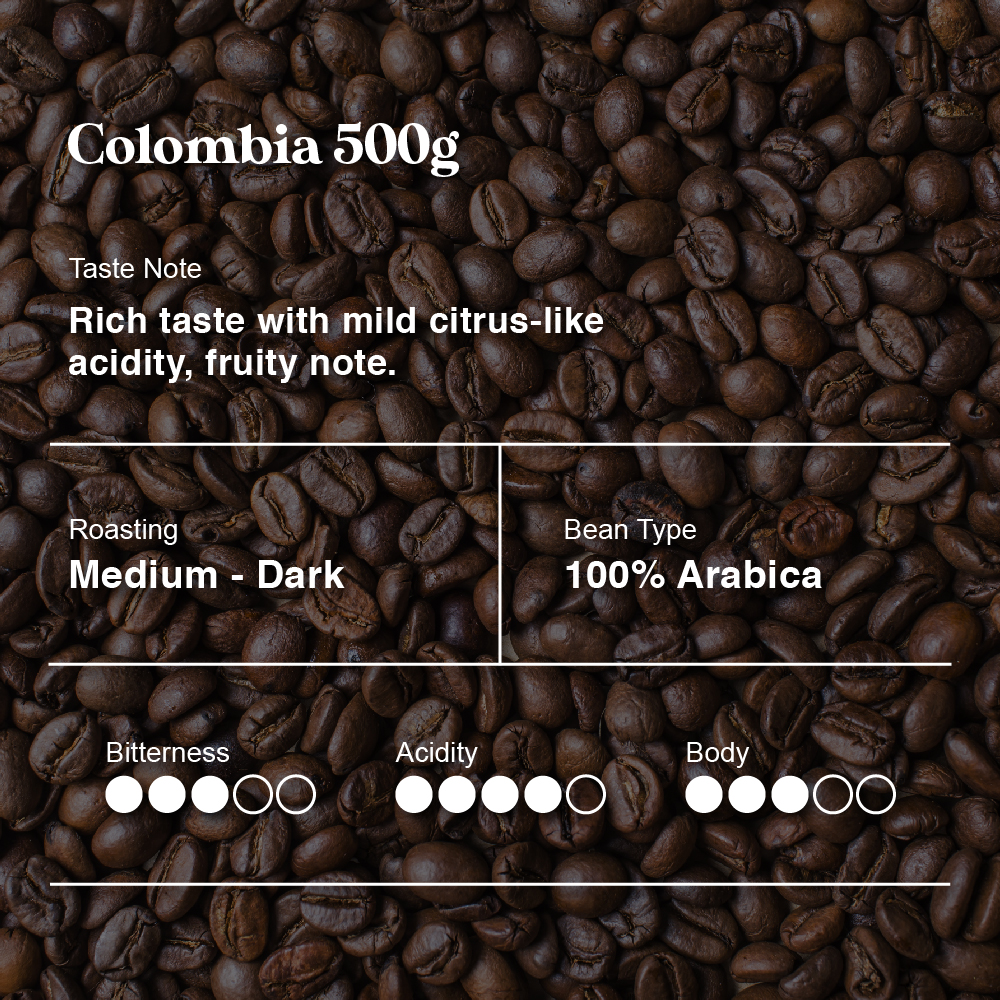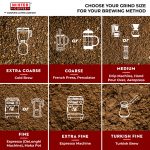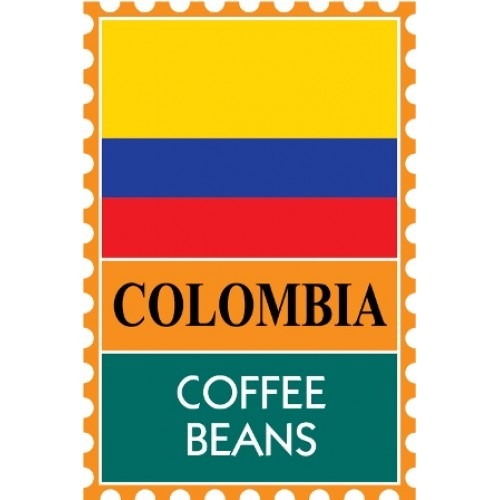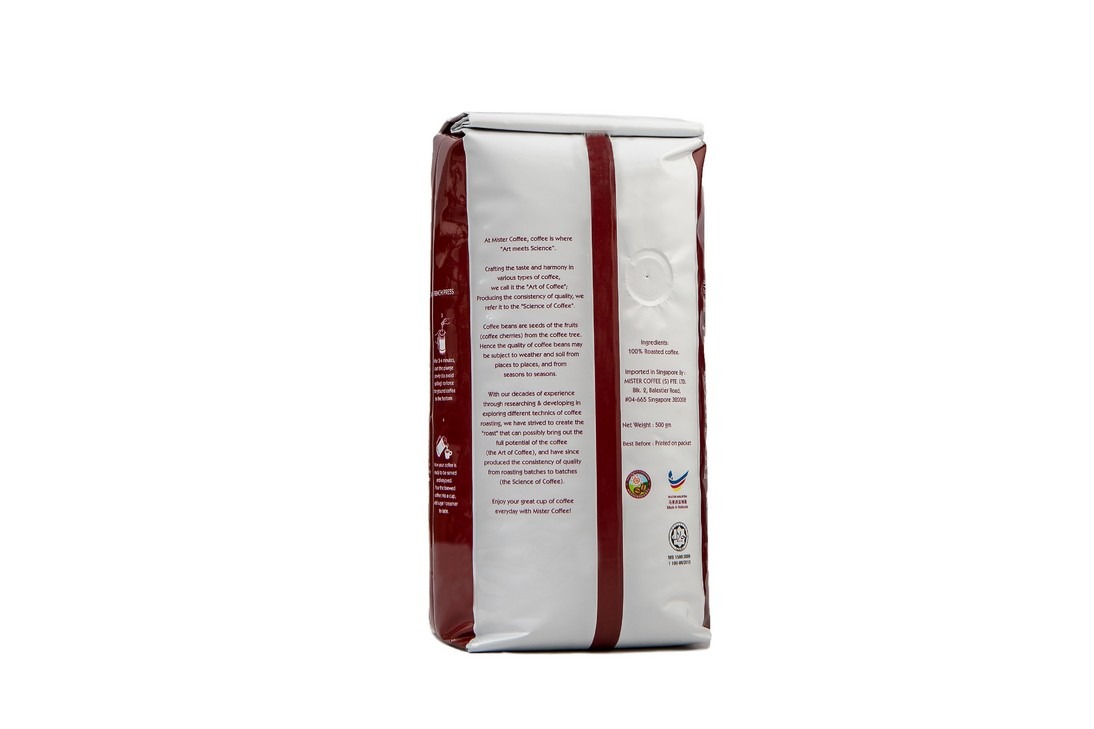 Colombia (500g)
RM55.00
Earn 55 points upon purchasing this product.
Mild & Citrus
Acidity: ★★★★
Body: ★★★
Bitterness: ★★★
GTIN:

9556420335013
MPN:

COL B 500G
Brand:

Mister Coffee
Description
Grind Size Recommendation
Reviews (110)
Description
Mister Coffee Colombia Coffee Bean & Ground Coffee.
Rich taste with mild citrus-like acidity, fruity note
Acidity: ★★★★
Body: ★★★
Bitterness: ★★★
Roast Level: Medium – Dark
Bean Type: 100% Arabica
The high volume of crops grown in the country (Colombia grew almost 10% of the coffee in the entire world in 2015) means that these premium Arabica beans are also some of the most aggressively priced on the market, and serve as a base for many brands' blends. Most standard Colombian coffee is grown by relatively small farms and then collected, wet-processed (washed), milled, and exported by the Colombian Coffee Federation. Because of the sheer geographic size of Colombia, the harvest season varies depending on the part of the country, with most crops being harvested between September and January, but some parts happen from April to August. The consistent output leads to more stable prices and a constant supply of Colombian green coffees to the North American market.
The story of Mister Coffee began in 1982 when we started to source for the best coffee bean around the world. We strongly believe that the key to producing the best cup of coffee lay greatly in the coffee bean roasting and sourcing of green coffee bean. We import the best quality coffee bean that is selected through a stringent process from more than 25 countries and regions. We then create the Unique Coffee Blends and Roast Profiles to bring out the SWEET SPOT and the full flavour of each coffee bean with our signature blend.