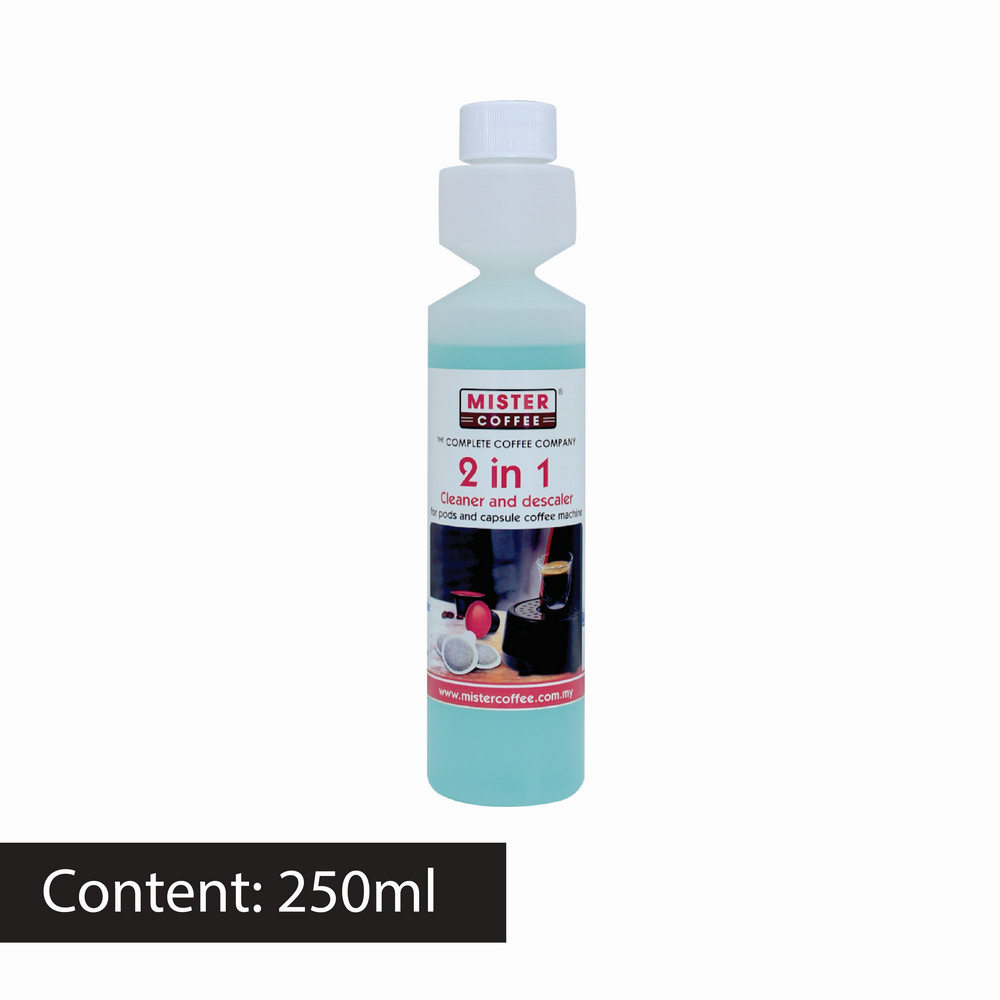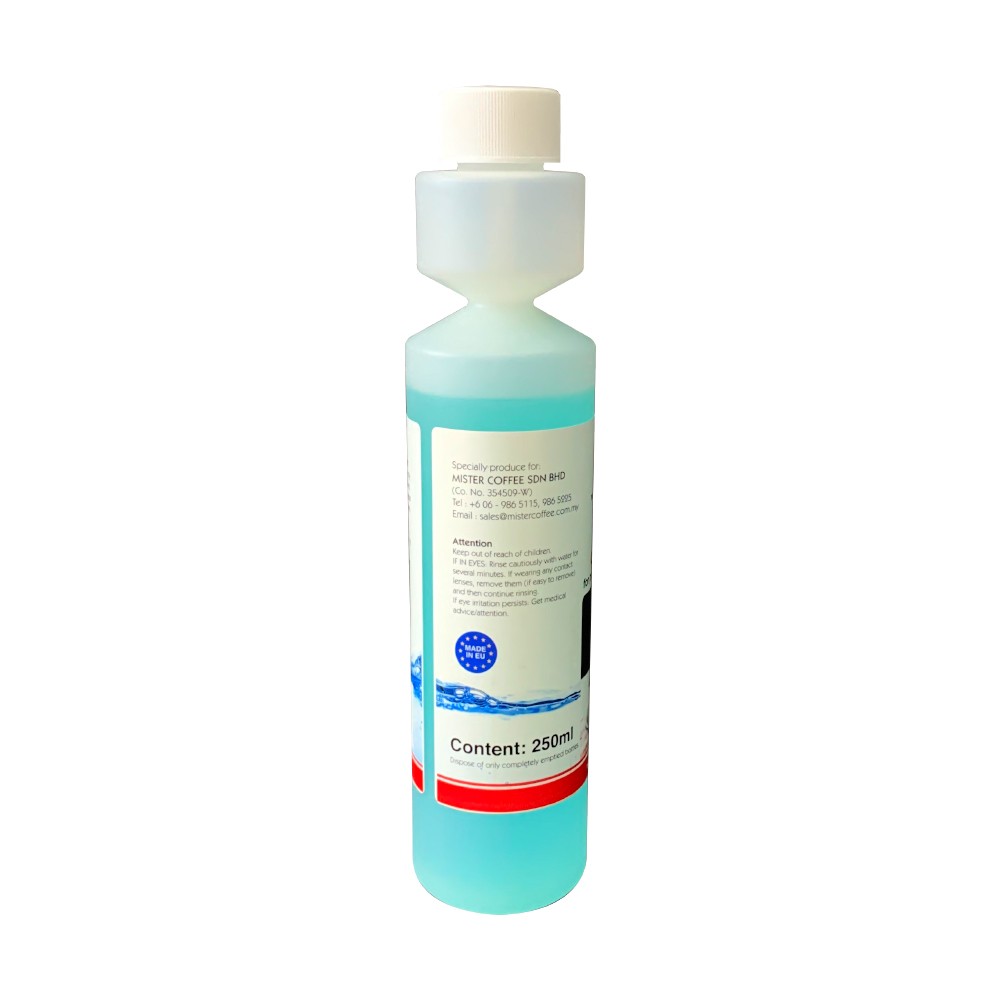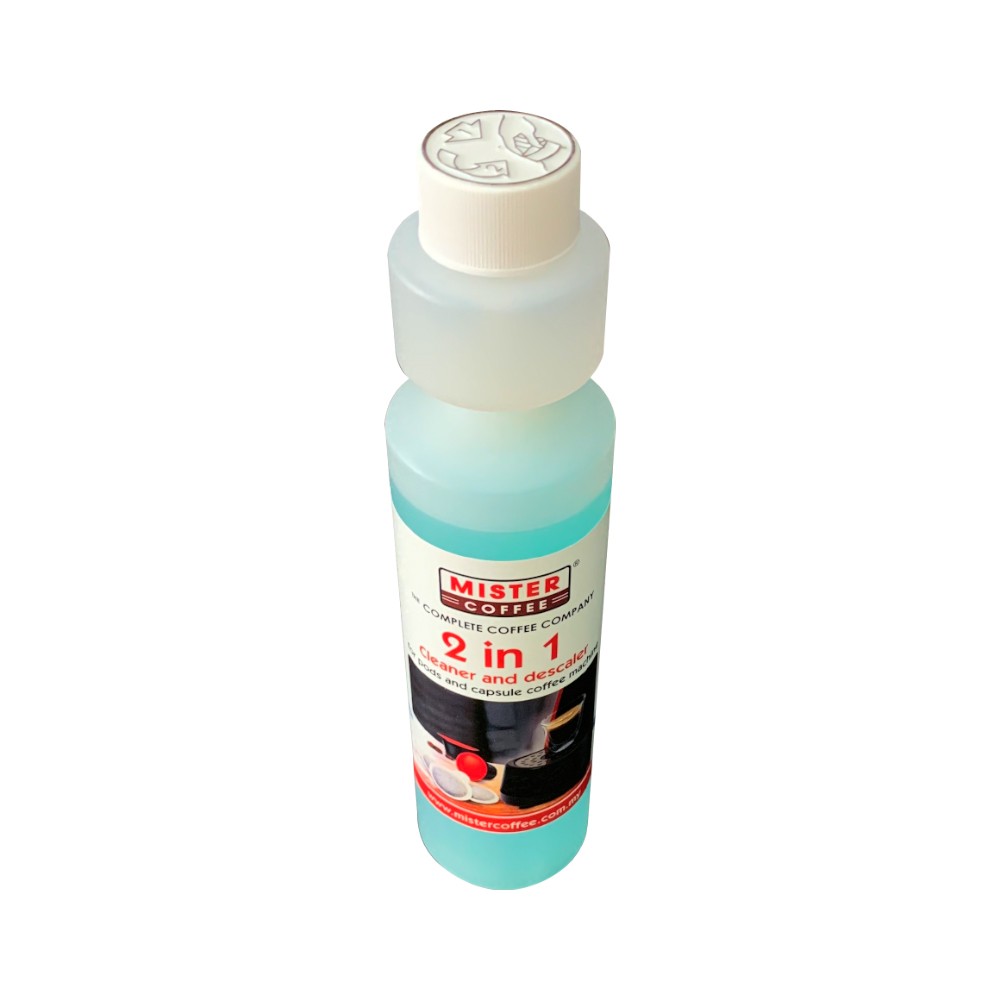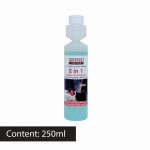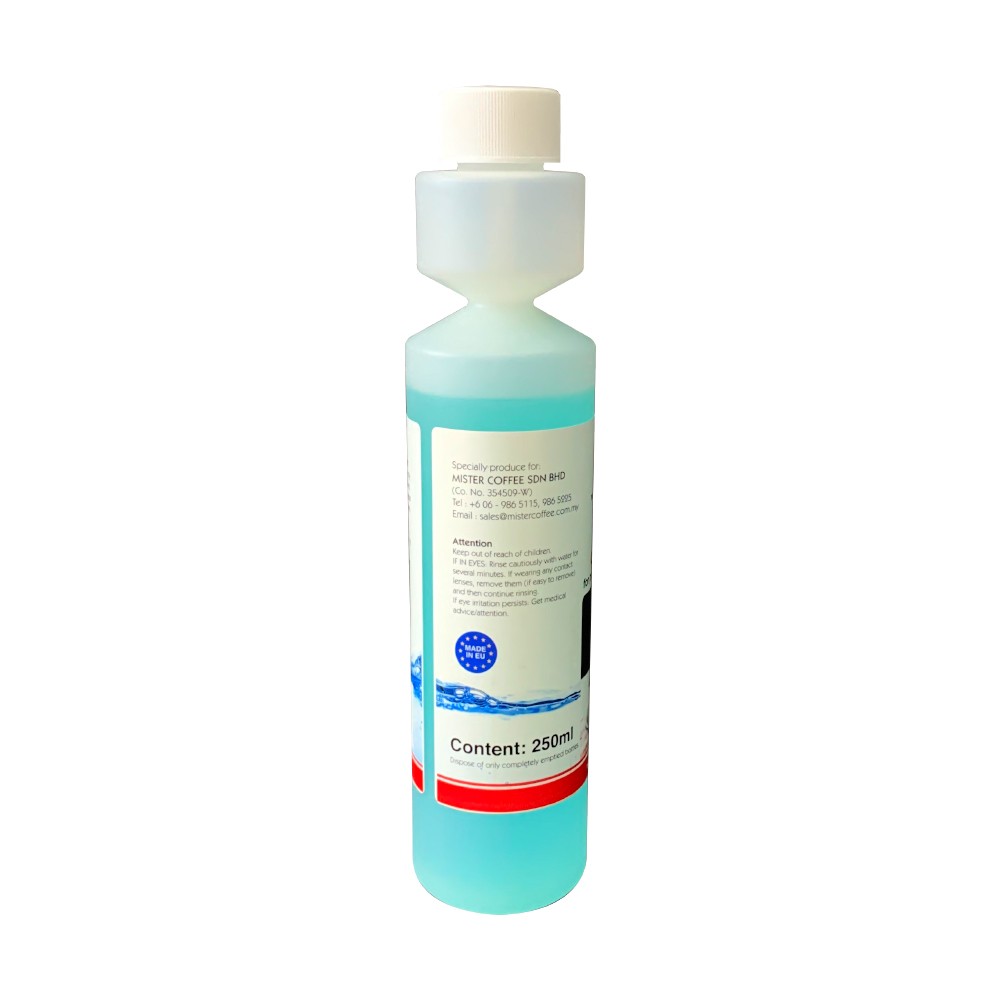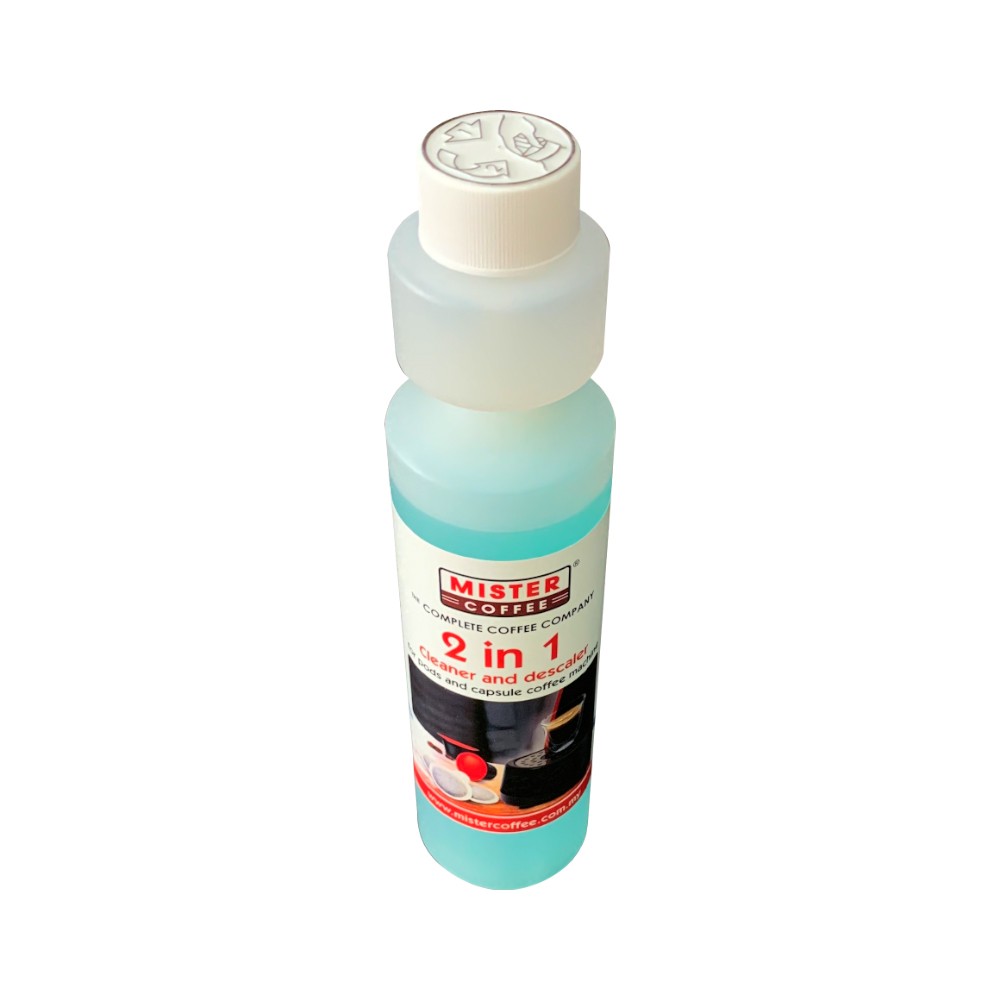 2-in-1 Cleaner and Descaler (250ml)
RM59.00
Earn 59 points upon purchasing this product.
For pods and capsule coffee machine
Description
Highly concentrated coffee machine cleaning special detergent with strong cleaning effect for pod and capsule coffee machines such as Nespresso, Dolce Gusto, Arissto and our very own EPM machine.
Instructions:
Mix 2-in-1 Cleaner and Descaler with water  at the ratio of 1:2 and pour it in the empty water tank of your coffee machine.

Start the descaling process (please refer to the operating instructions of the coffee machine).

After completing the descaling process, rinse the machine with at least 1 liter of drinking water.
Why do you need to use this coffee machine cleaning solution to clean your coffee maker from time to time?
Optimize the flavour of coffee without having oil residue that will create a bitter cup of coffee

Eliminate unwanted deposits in your coffee makers that will restrict water flow and causing lower brewing temperature

Increase the life of your coffee maker and allow your coffee maker to function properly for a longer time

Destroy the potential existence of germs that grow in a favourable warm, moist environment and unnecessary dirt remain in your coffee makers that could affect your health

Prevent basket overflow and enjoy shorter brewing time without being affected by the buildups in your coffee maker