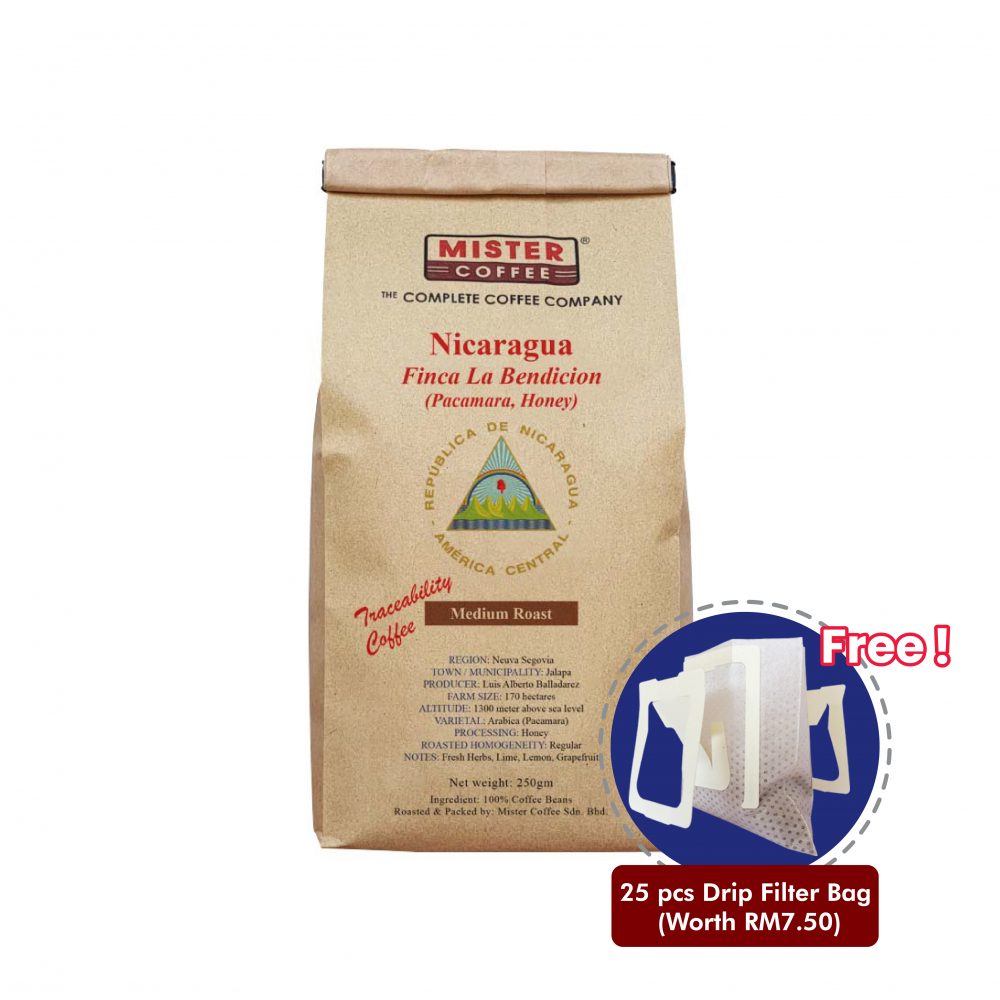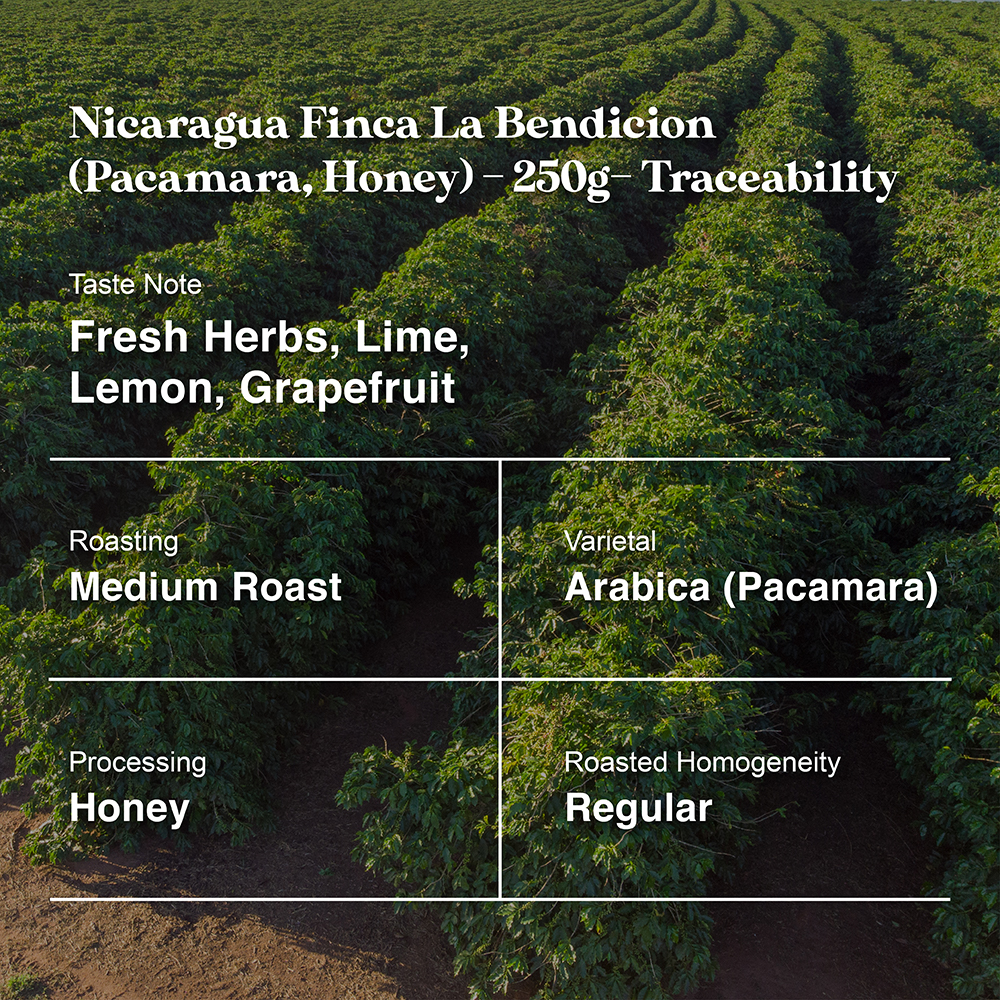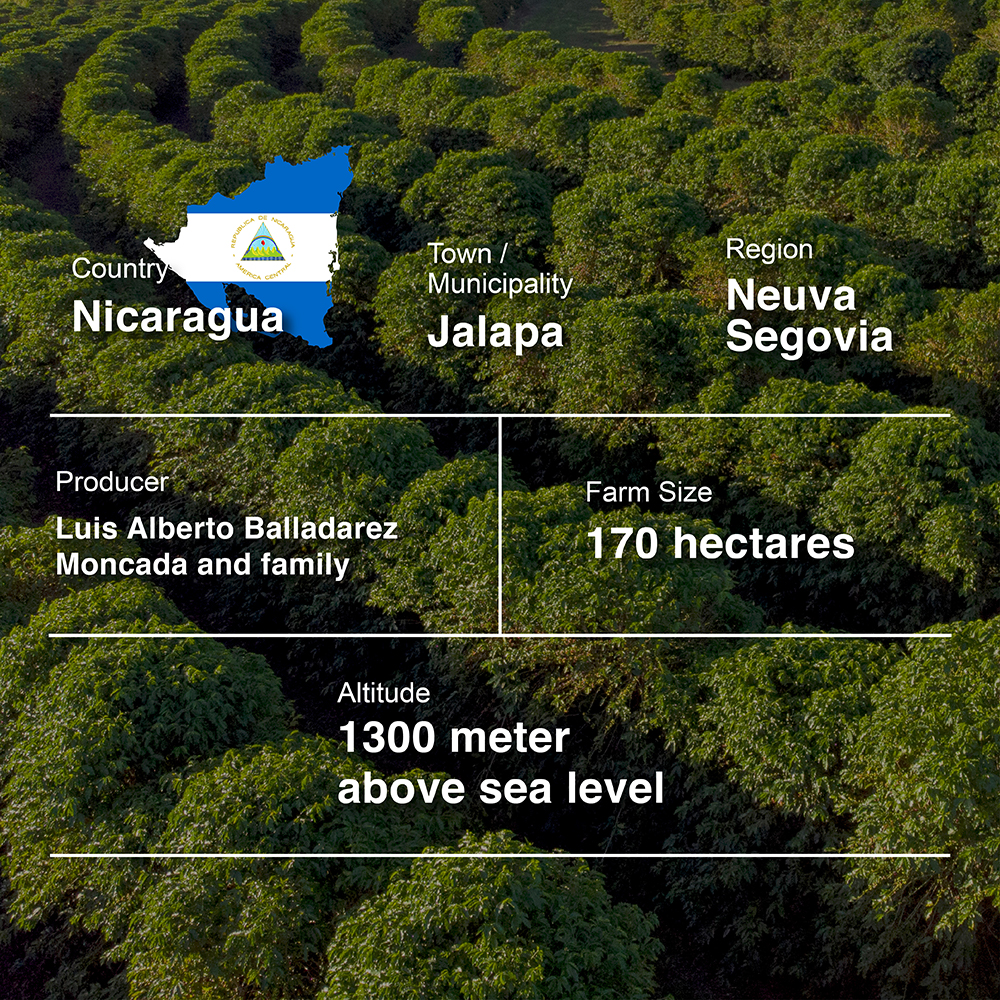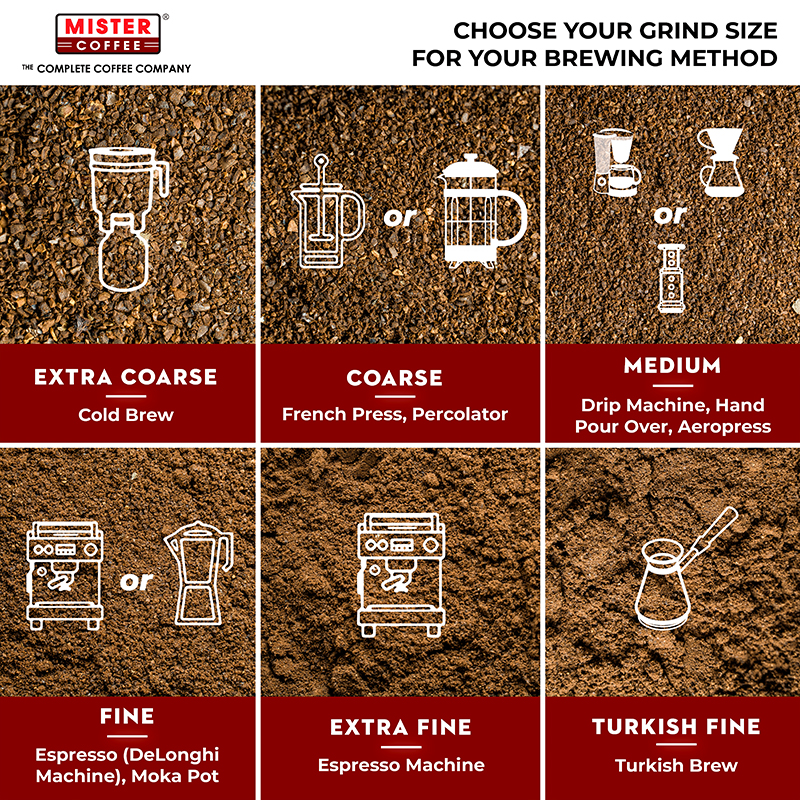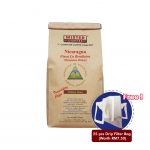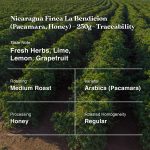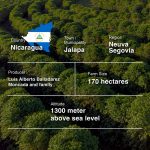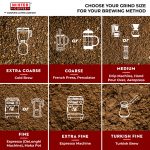 Nicaragua Finca La Bendicion (Pacamara, Honey)
– 250g – Traceability
RM77.00
Earn 77 points upon purchasing this product.
*This product is exclusive and only available at our Online Store. 
Availability:

6 in stock
Brand:

Mister Coffee
Description
Reviews (3)
Grind Size Recommendation
Description
Nicaragua Finca La Bendicion (Pacamara, Honey) in Coffee Bean/ Ground Coffee.
Taste Note: Fresh Herbs, Lime, Lemon, Grapefruit
Roasting: Medium Roast
Country: Nicaragua
Region: Neuva Segovia
Town / Municipality: Jalapa
Producer: Luis Alberto Balladarez Moncada and family
Farm Size: 170 hectares
Varietal: Arabica (Pacamara)
Altitude: 1300 meter above sea level
Processing: Honey
Roasted Homogeneity: Regular
For generations, the Balladarez family has been involved in high-quality coffee production. They have specialised in growing specific varieties such as Pacamara Gigante over the last decade. During harvesting season, 70 additional workers are hired in addition to the 60 full-time employees who work all year. Luis Balladarez is in charge of production and post-harvest processing. In the last 11 years, he has devoted his entire life to coffee, and he has consistently improved his coffee quality. His efforts were recognised in 2018 with the Niracaguan Cup of Excellence.
The processing method requires the selection of ripe cherries, which are then being pulped and placed on raised african beds to dry for several days until the perfect moisture content is achieved.