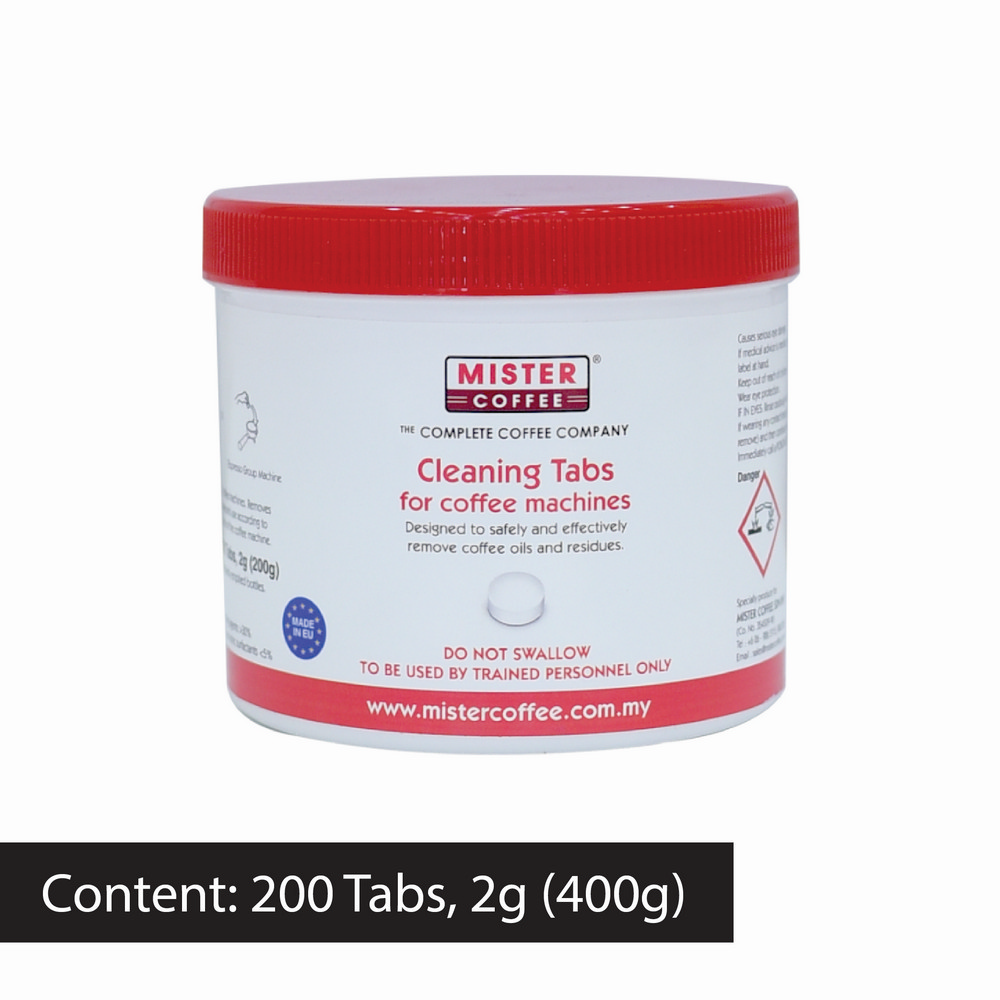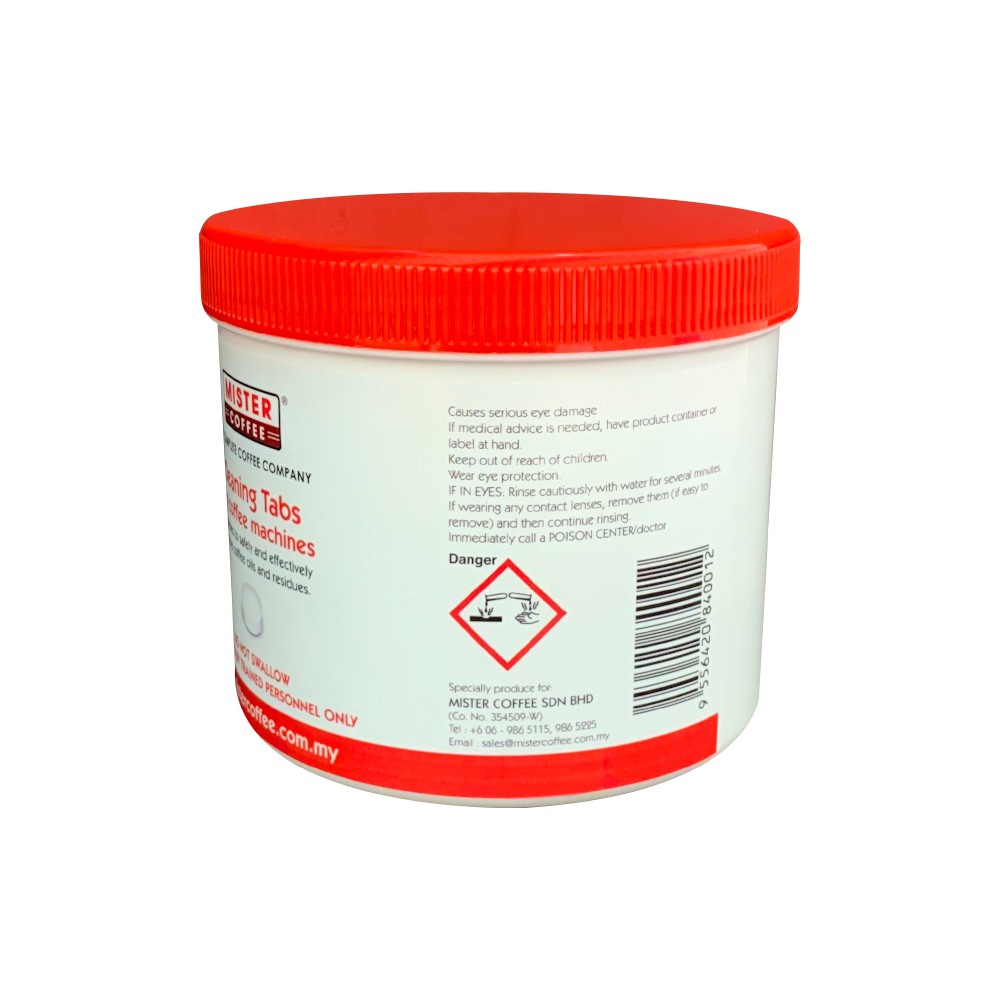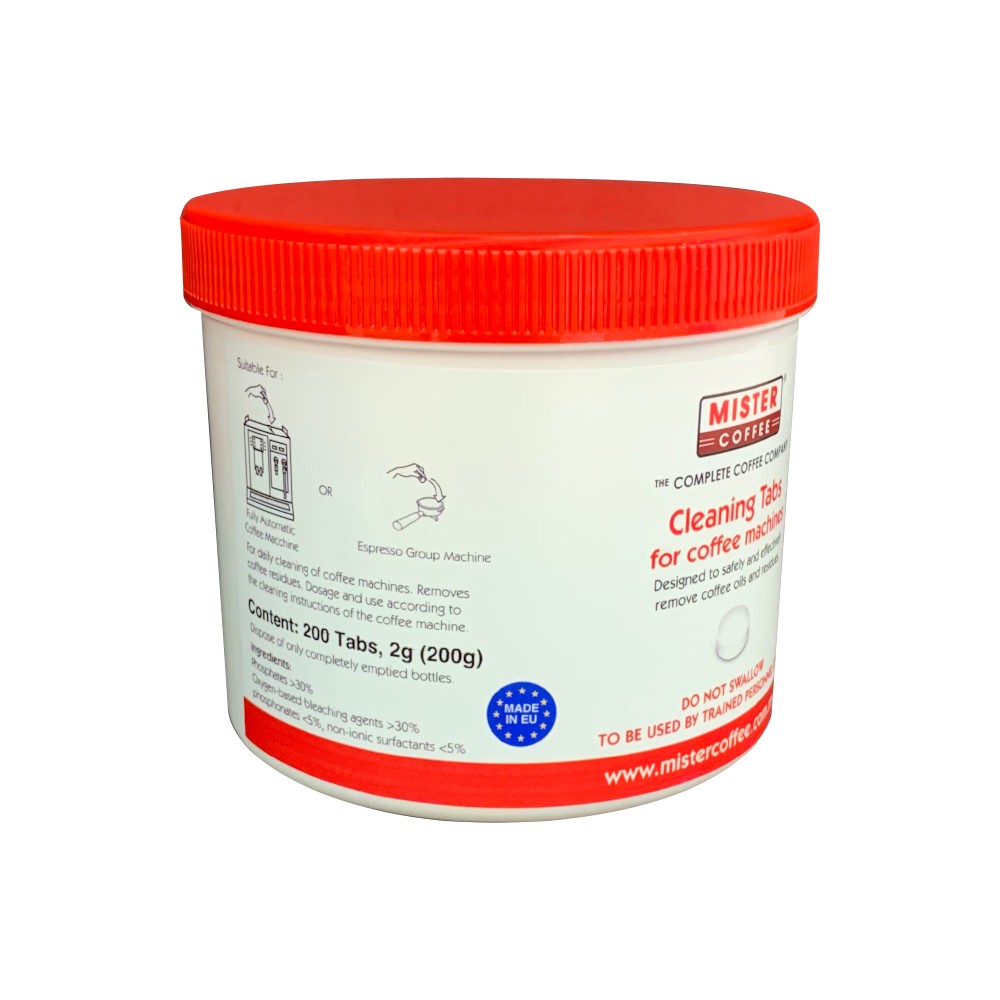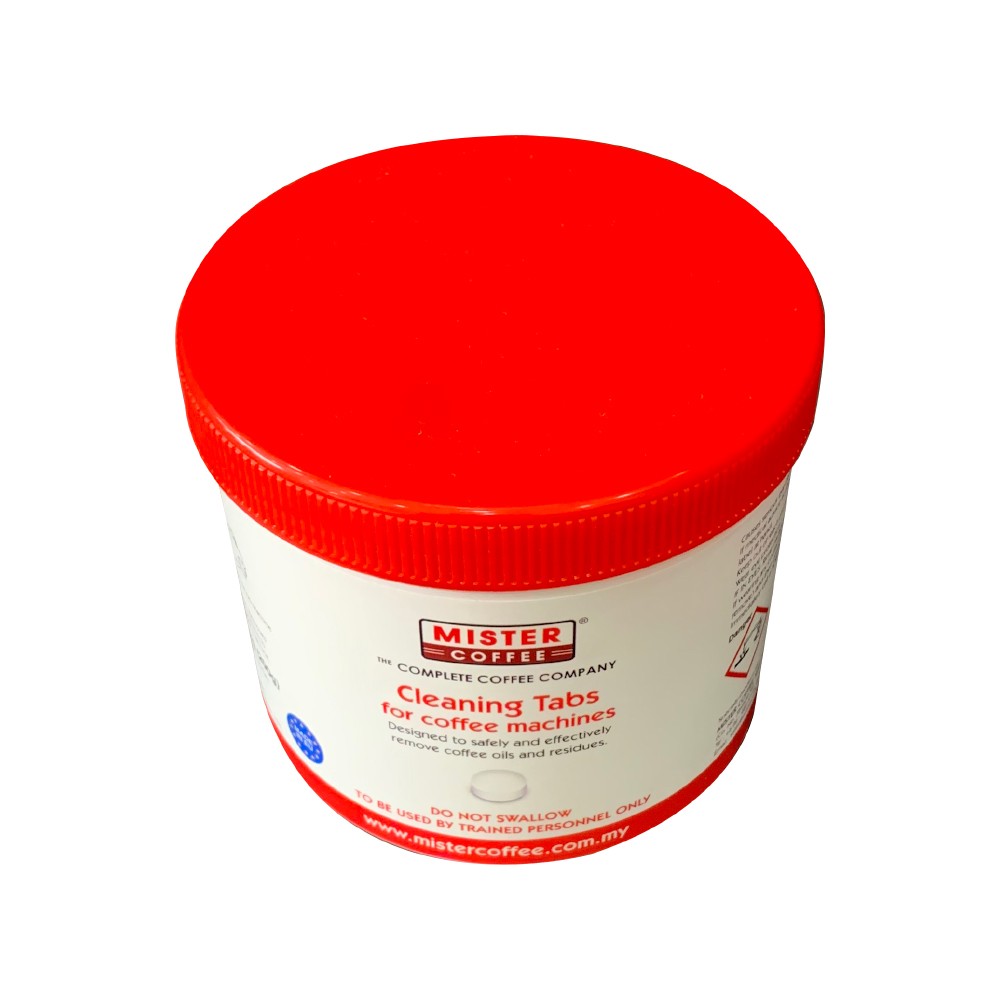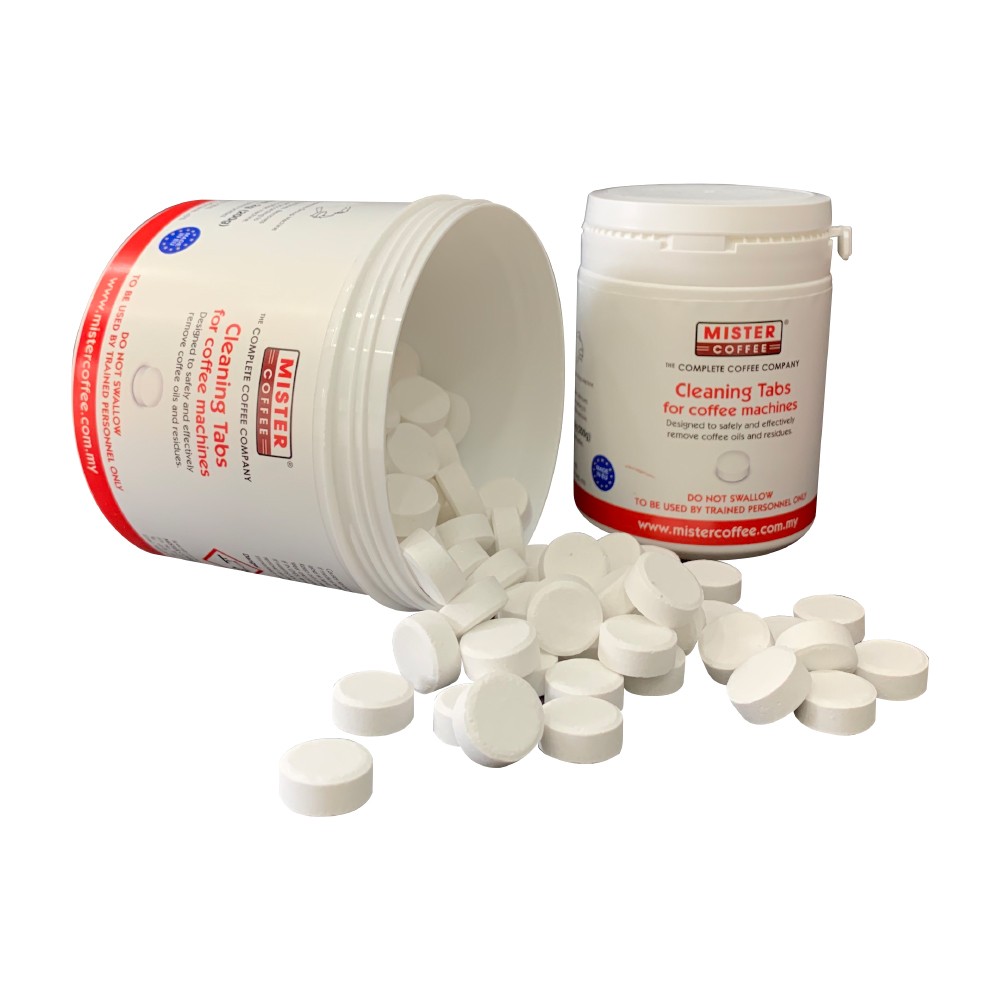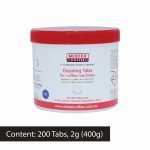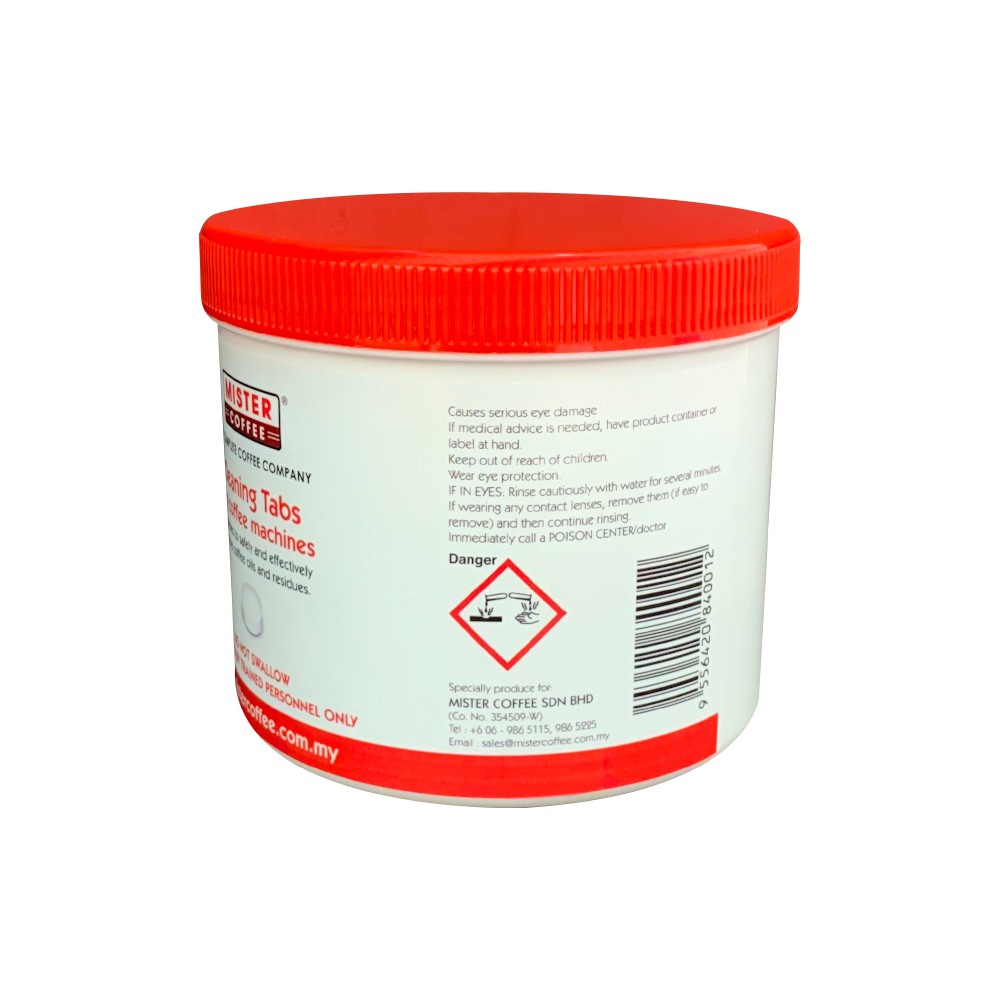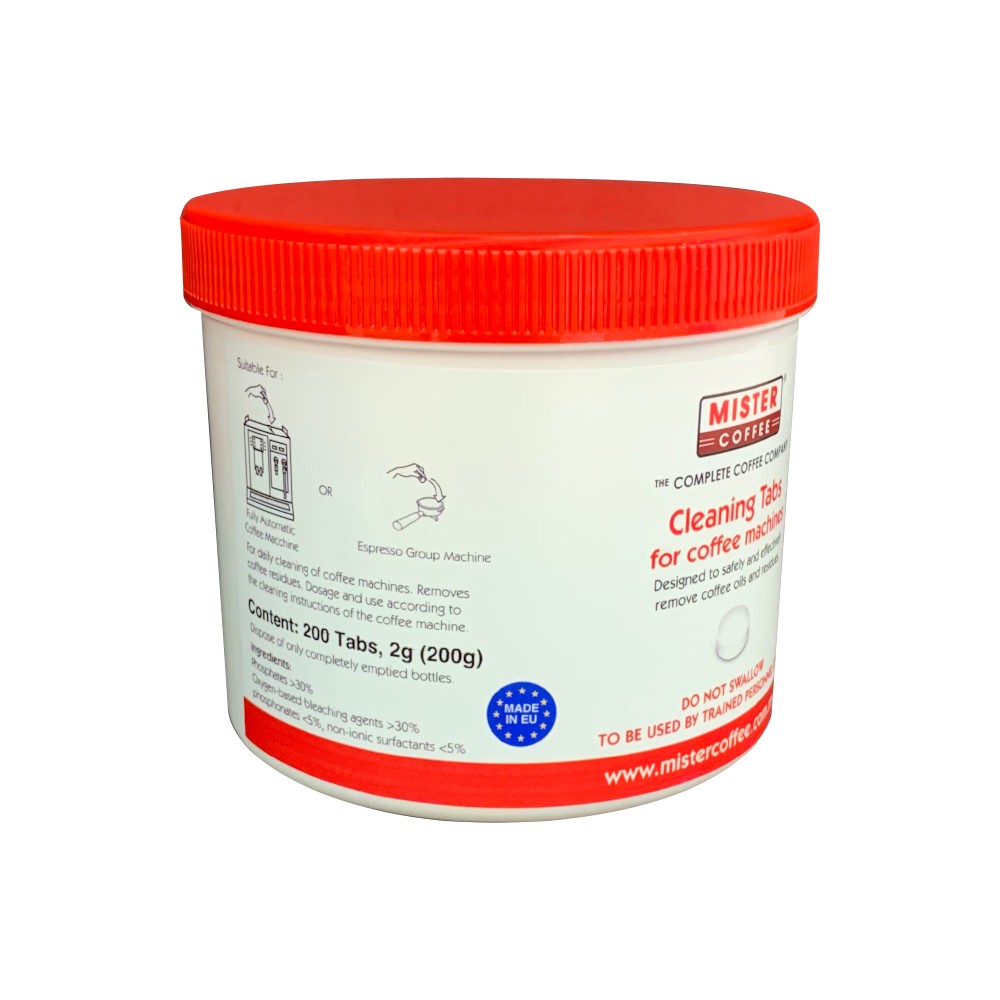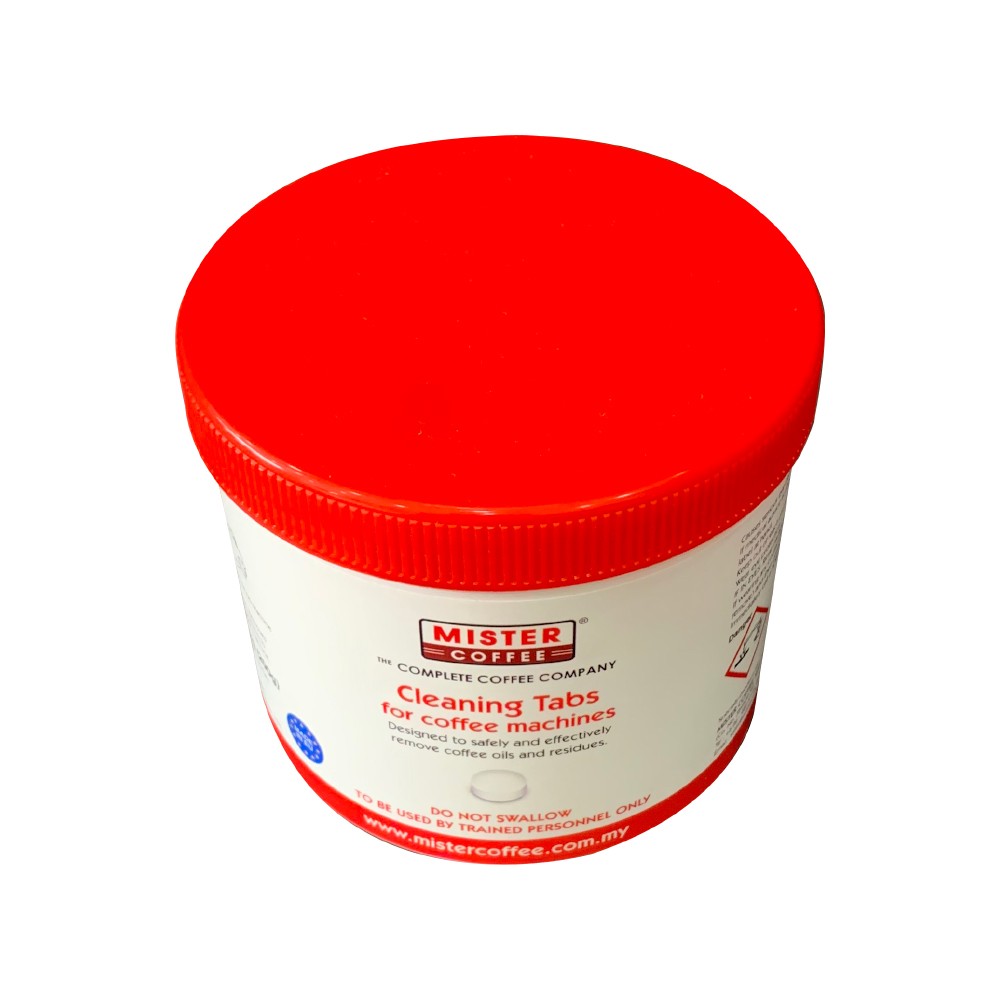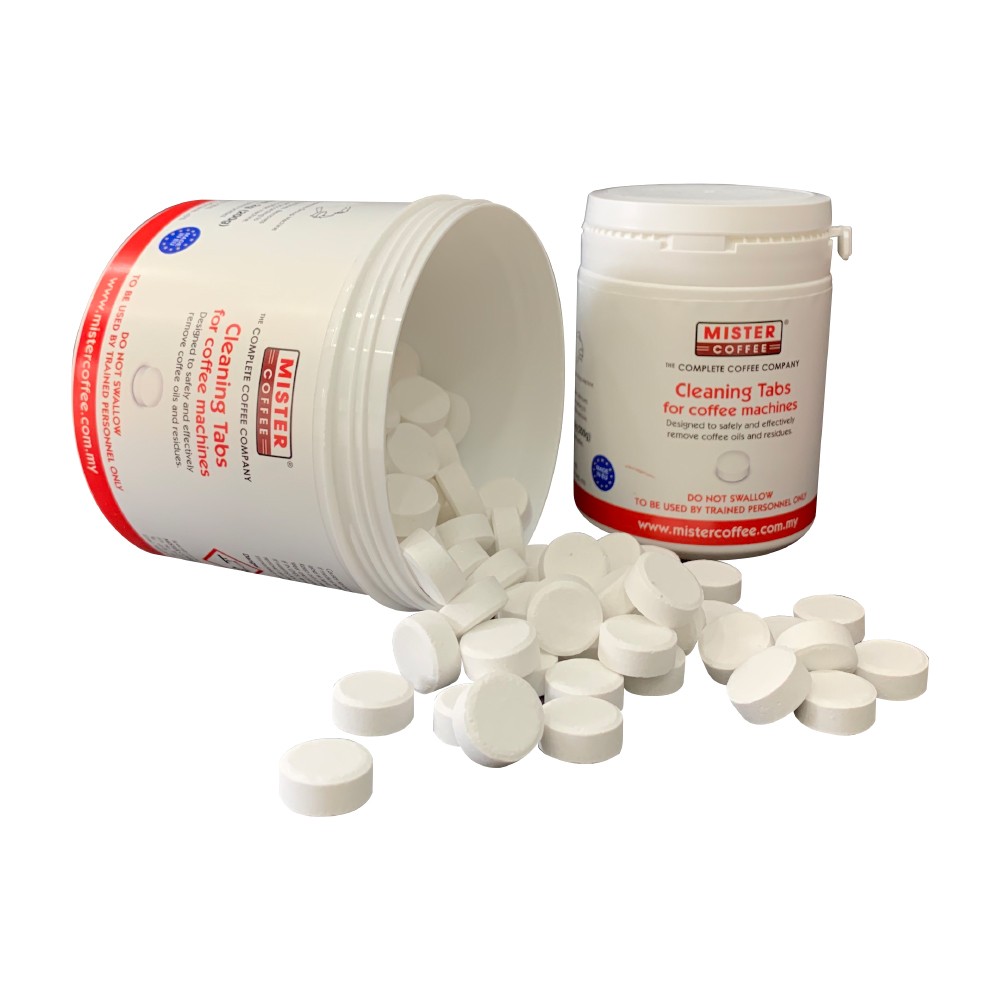 Cleaning Tablets (200 tabs)
RM190.00
Earn 190 points upon purchasing this product.
Description
Coffee machine cleaning tablets that are suitable for semi-automatic coffee machines such as Carimali, Breville, DeLonghi and fully automatic coffee machines such as Carimali, Jura, WMF, Dr. Coffee, KCM and Commercial Espresso Group Machines.
Designed to remove coffee oils and residues safely and effectively.
Instructions to use Coffee Machine Cleaning Tablets for filters and group handles cleaning:
Dissolve two tablets in 500ml of hot water

Soak the filters and handles for 10 minutes

Rinse thoroughly in running hot water
Chemical Agents:
15 – 30% phosphates

15-30% oxygen-based bleaching agent sodium perforate
Why do you need to clean your coffee maker from time to time?
Optimize the flavour of coffee without having oil residue that will create a bitter cup of coffee

Eliminate unwanted deposits in your coffee makers that will restrict water flow and causing lower brewing temperature

Increase the life of your coffee maker and allow your coffee maker to function properly for a longer time

Destroy the potential existence of germs that grow in a favourable warm, moist environment and unnecessary dirt remain in your coffee makers that could affect your health

Prevent basket overflow and enjoy shorter brewing time without being affected by the buildups in your coffee maker
Only logged in customers who have purchased this product may leave a review.