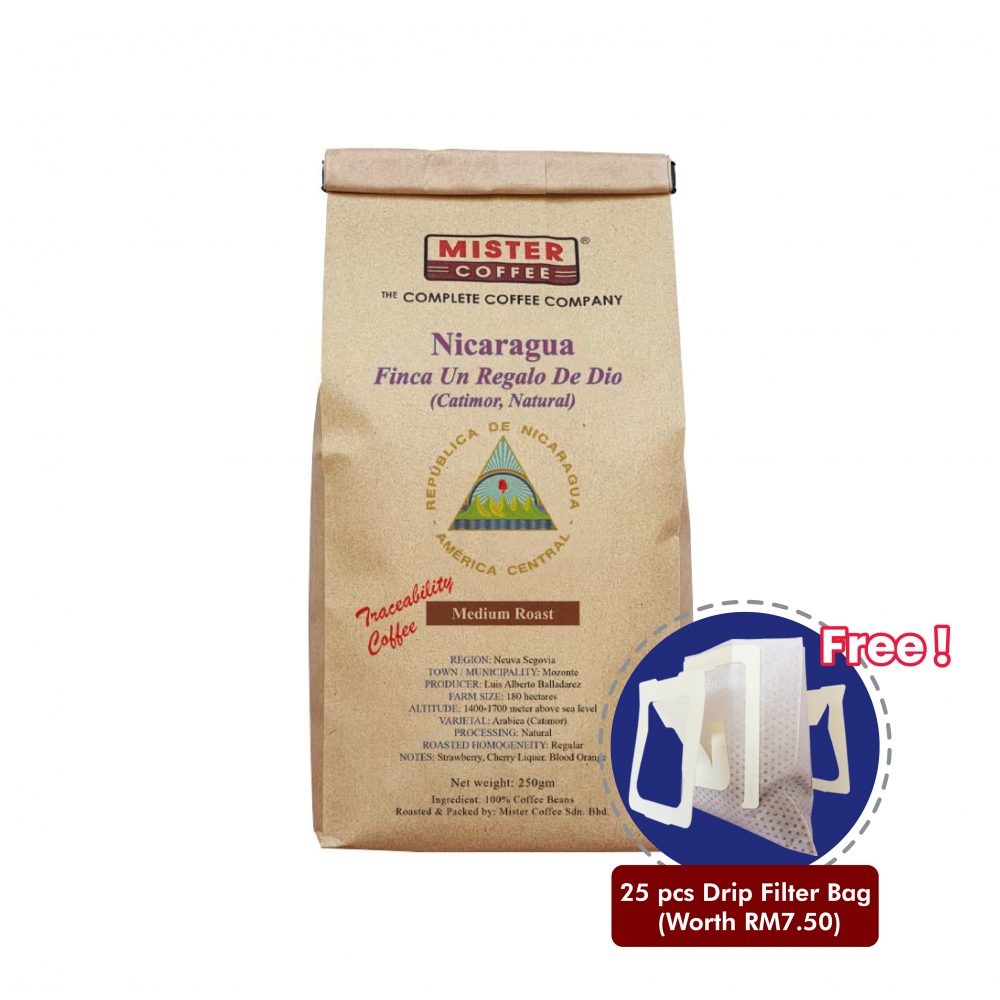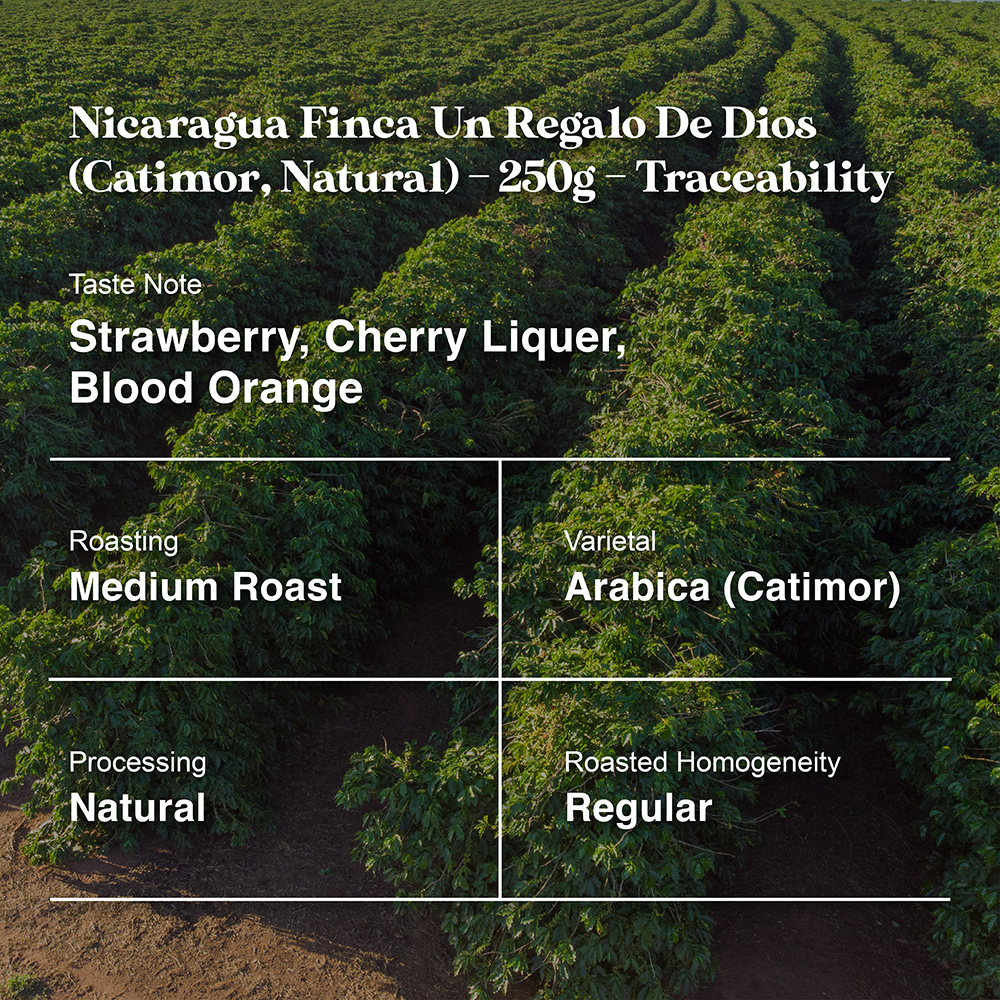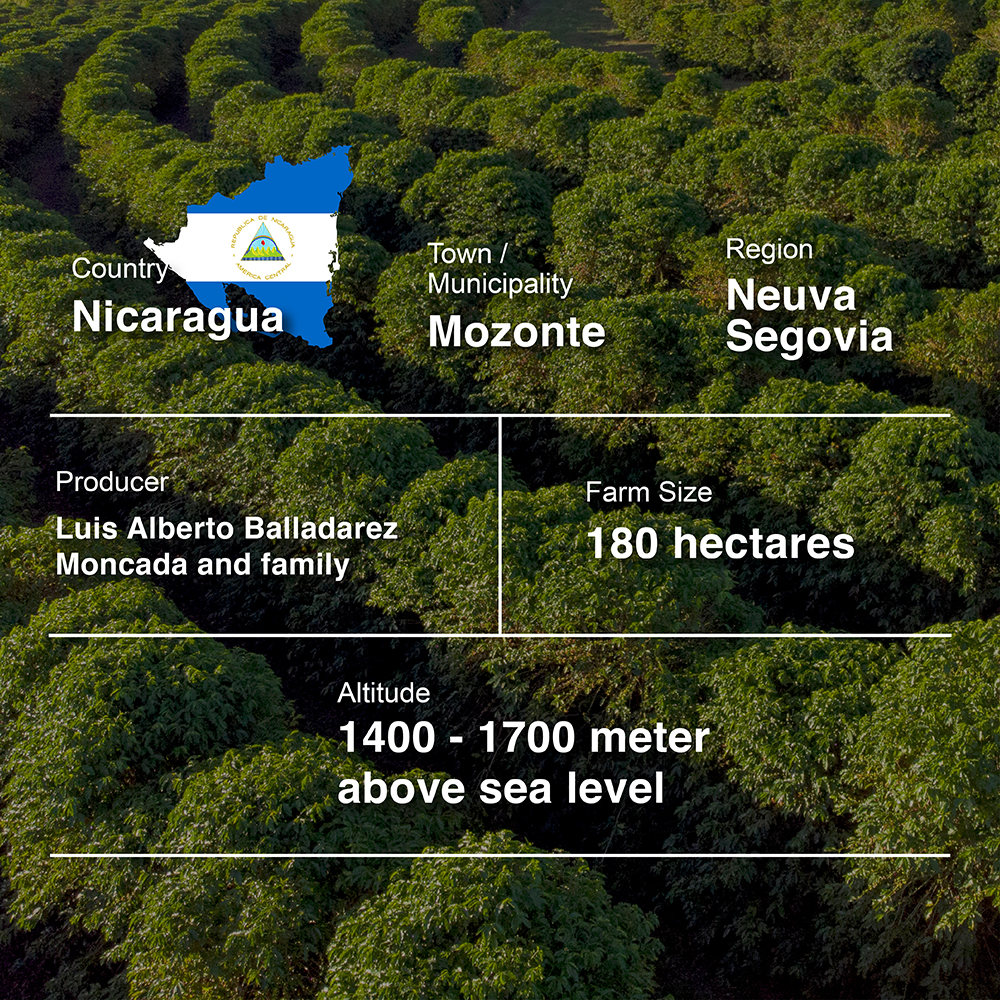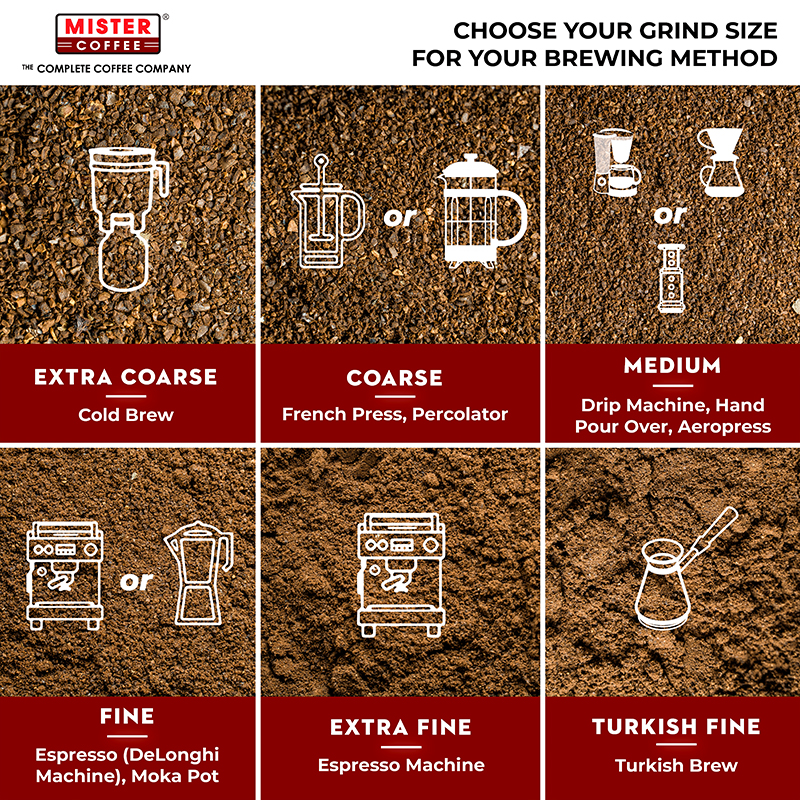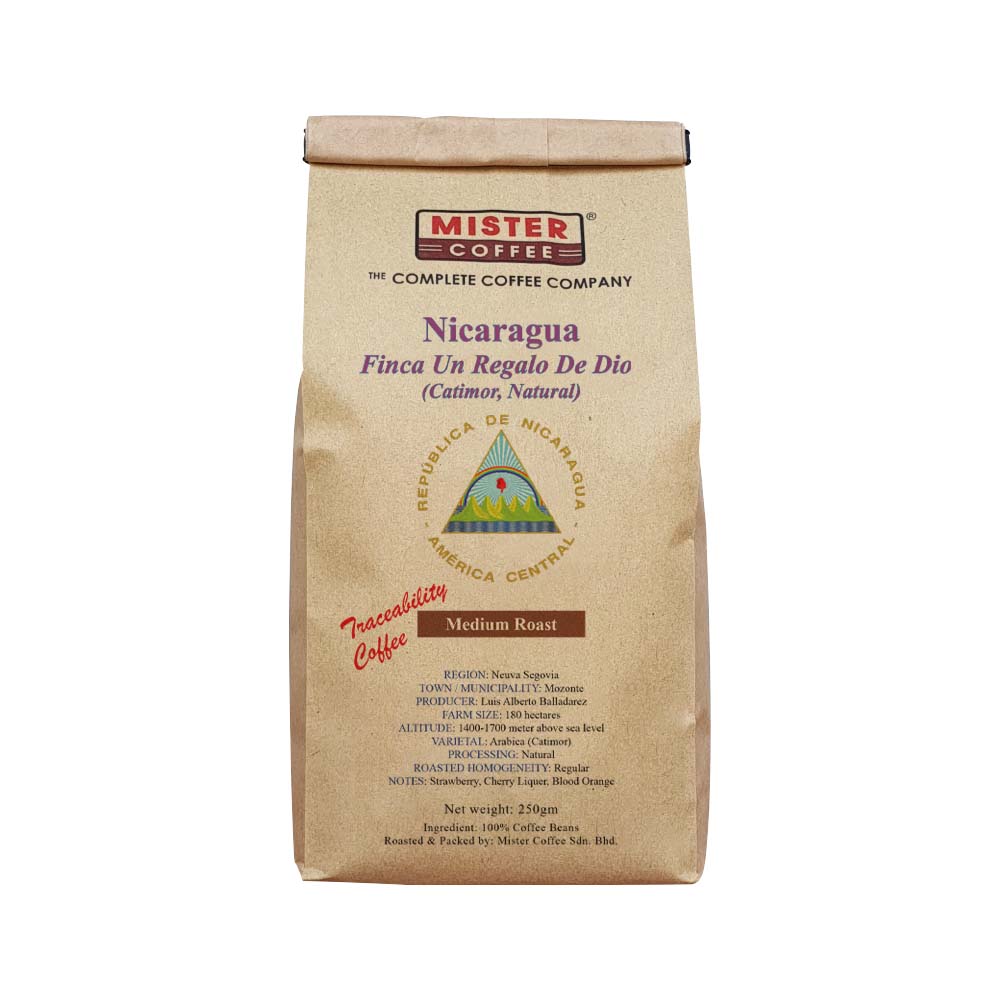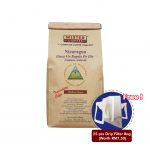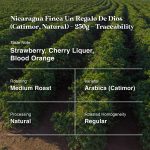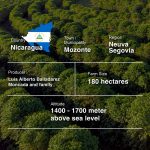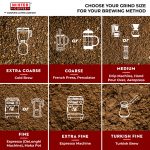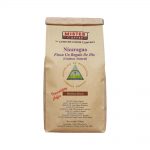 Nicaragua Finca Un Regalo De Dios
(Catimor, Natural) – 250g – Traceability
RM65.00
Earn 65 points upon purchasing this product.
*This product is exclusive and only available at our Online Store. 
Availability:

8 in stock
Brand:

Mister Coffee
Description
Reviews (1)
Grind Size Recommendation
Description
Nicaragua Finca Un Regalo De Dios (Catimor, Natural) in Coffee Bean/ Ground Coffee.
Taste Note: Strawberry, Cherry Liquer, Blood Orange
Roasting: Medium Roast
Country: Nicaragua
Region: Nueva Segovia
Town / Municipality: Mozonte
Producer: Luis Alberto Balladarez Moncada and family
Farm Size: 180 hectares
Varietal: Arabica (Catimor)
Altitude: 1400-1700 meter above sea level
Processing: Natural
Roasted Homogeneity: Regular
In 2010, Luis Balladarez acquired the farm "Un Regalo De Dios" in the Mozonte region. Together with his family, he works diligently to ensure the greatest product possible in his farms. Among the several coffee varieties they plant, the Catimor is one of the most productive. The plants are cultivated in the shade and alternate with each other in an intercropping arrangement. This coffee is natural processed, the whole coffee cherries are left drying on african beds during days. Luis and his team limit the risk of mould formation and they are able to ensure homogeneity to the lot production. After drying to the perfect moisture, the cherries are hulled thus revealing the typical reddish skins. From the same farm, the family was awarded 5th place in the Nicaraguan Cup of Excellence in 2018, establishing itself as one of the most well-known producers of Natural micro lots.