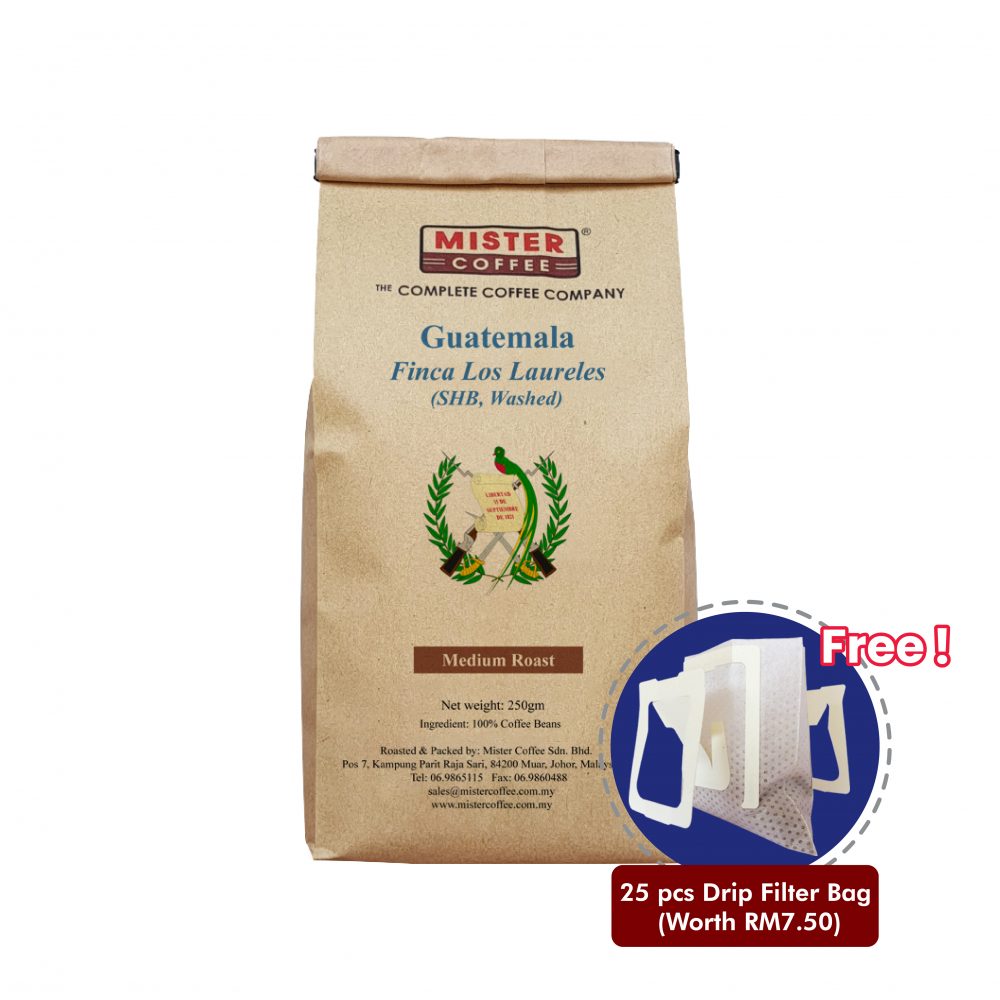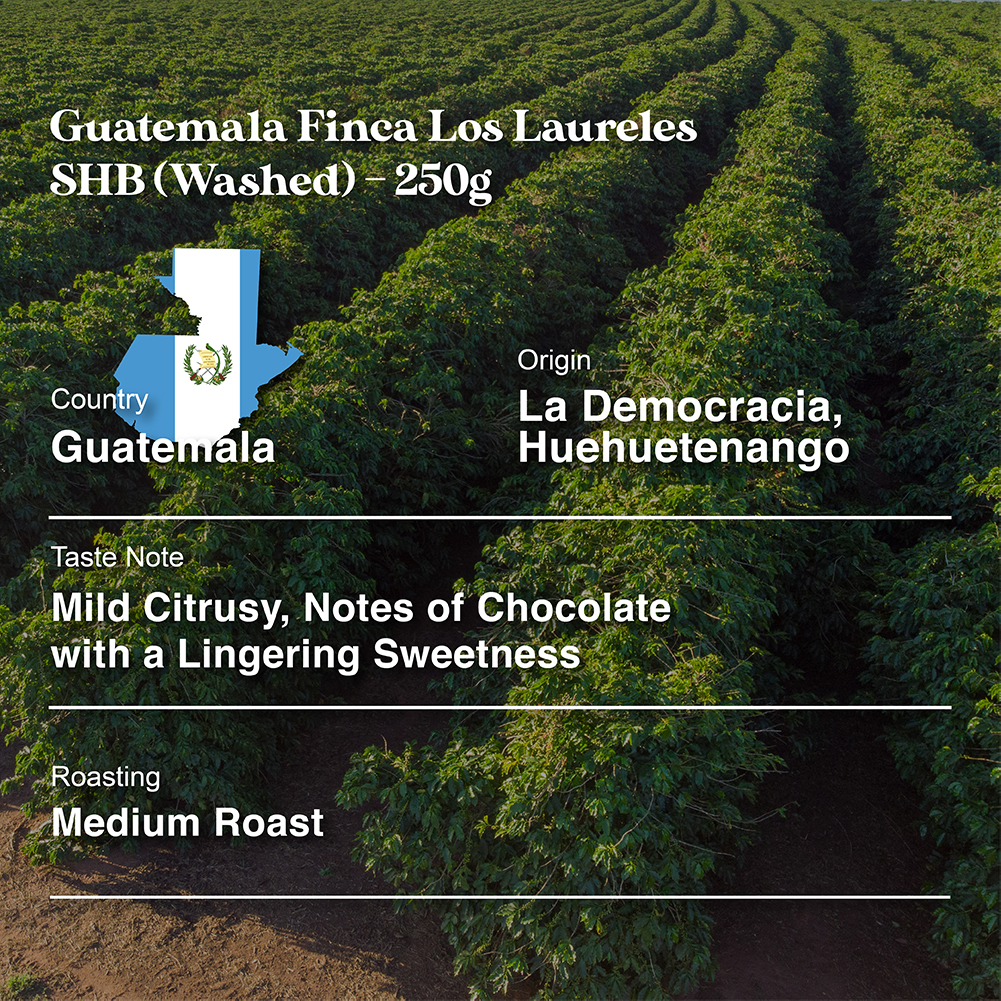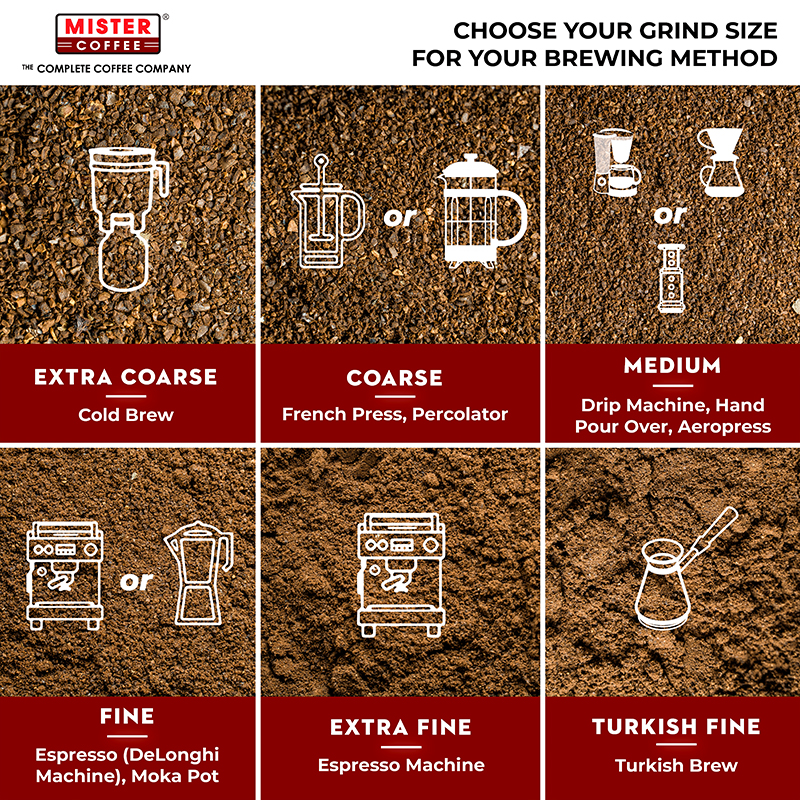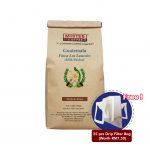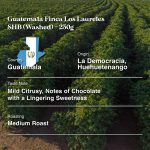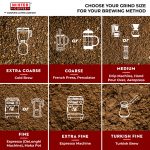 Guatemala Finca Los Laureles
SHB (Washed) – 250g
RM39.00
Earn 39 points upon purchasing this product.
Mild Citrusy, Notes of Chocolate with a Lingering Sweetness
*This product is exclusive and only available at our Online Store. 
Availability:

17 in stock
Brand:

Mister Coffee
Description
Reviews (8)
Grind Size Recommendation
Description
Guatemala Finca Los Laureles SHB (Washed) in Coffee Bean/ Ground Coffee.
Taste Note: Mild citrusy, notes of chocolate with a lingering sweetness
Roasting: Medium Roast
Origin: La Democracia, Huehuetenango
Guatemala Finca Los Laureles is owned by Mario Roberto Sosa. The farm was purchased in 1966 and has been in the family since then. Many varieties exist on the farm, mostly "bourbon" and "pache." Pache is a natural mutation of "typica" whose tree tends to stay smaller, while producing a larger than usual bean size. The variety originated or was discovered in Guatemala. The coffee is fully washed, and sundried on elevated drying beds.
Huehuetenango is a region that has earned quite a reputation among coffee aficionados for having a very distinct cup profile. It is close to the Mexican border on the western edge of Guatemala. Often coffee produced here has a distinctly "fruity" cup profile, quite different from many of the other regions in Guatemala. As always, the micro-climate, soil conditions, and cultivars all play an important role in what we experience in the cup.
SHB means Strictly Hard Bean. It refers to coffee grown at altitudes higher than about 4,500 feet above sea level. When the coffee cherries are grown at high altitudes, they tend to become mature more slowly and grow to be harder and denser than beans grown at lower elevations. Hence, the inherent consistency and taste attributes of high grown beans make them more desirable and generally more expensive than coffees that are grown at lower elevations.