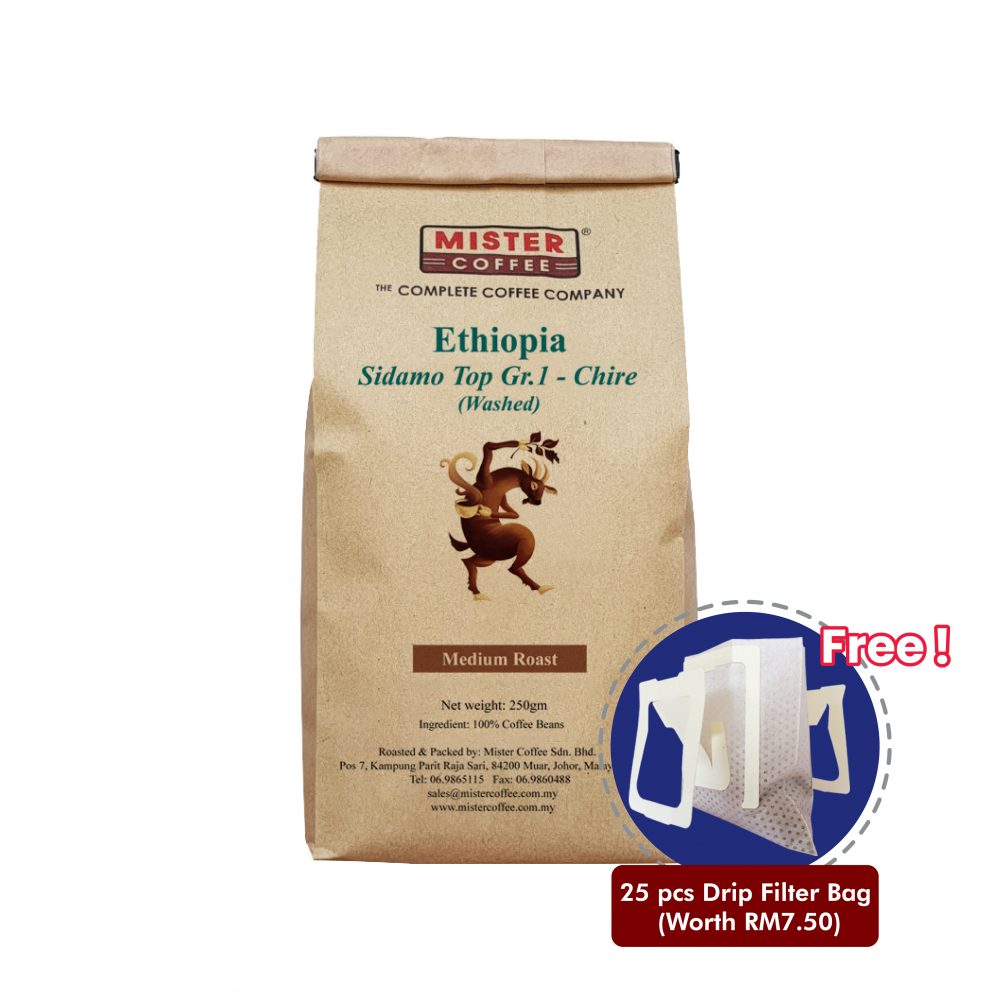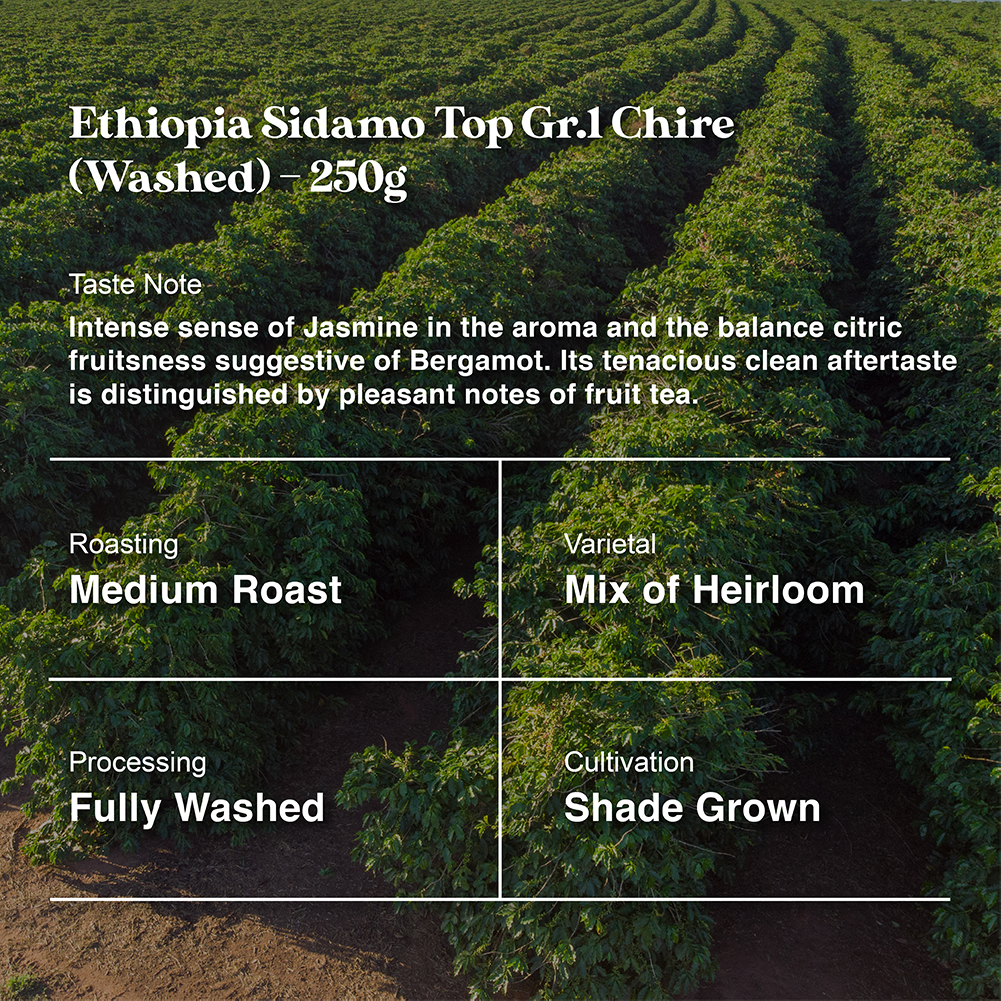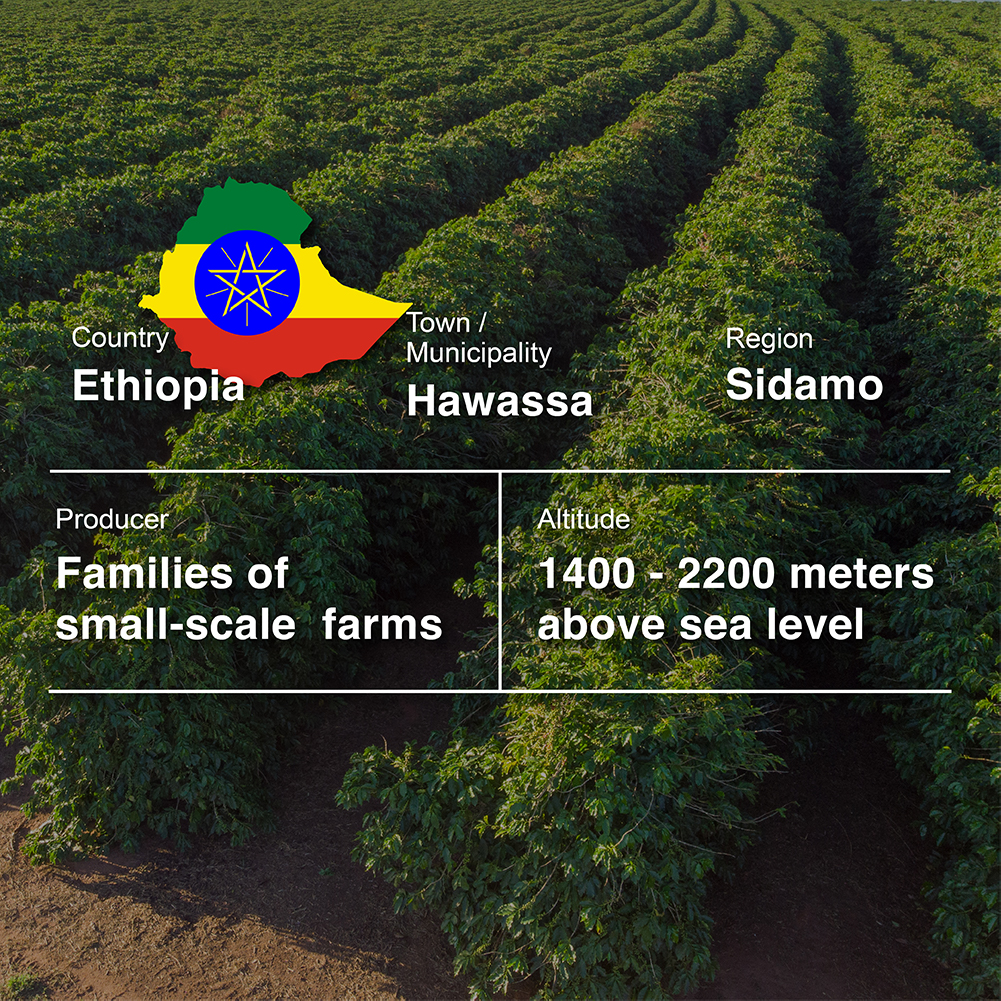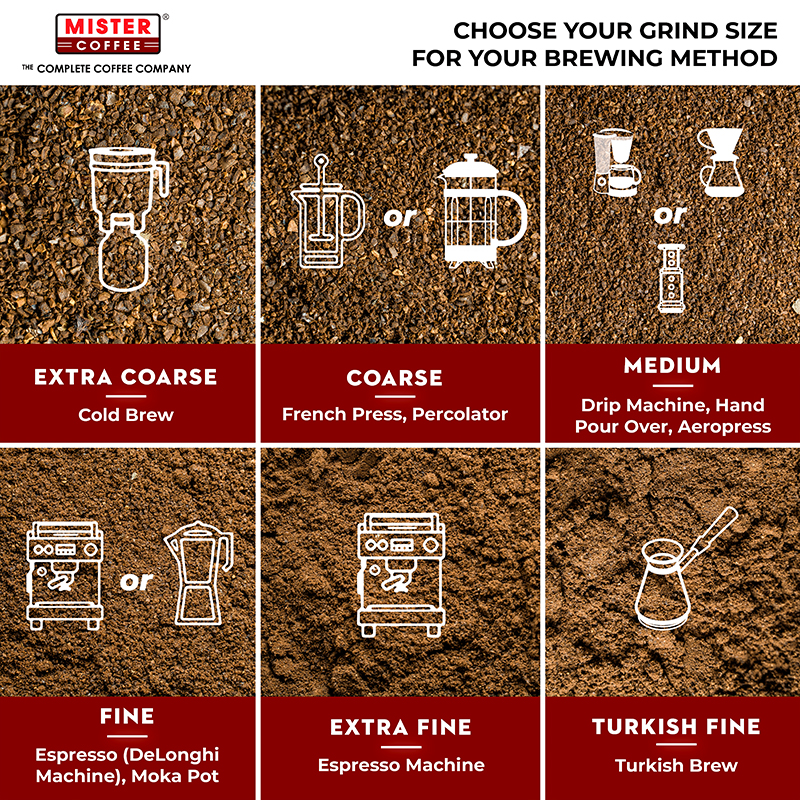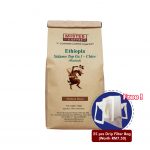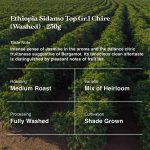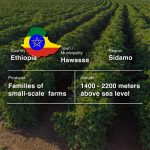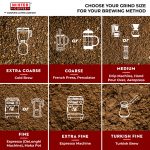 Ethiopia Sidamo Top Gr.1 Chire
(Washed) – 250g
RM50.00
Earn 50 points upon purchasing this product.
Jasmine, Bergamot, Fruit Tea
*This product is exclusive and only available at our Online Store. 
Availability:

8 in stock
Brand:

Mister Coffee
Description
Reviews (15)
Grind Size Recommendation
Description
Ethiopia Sidamo Chire Top Gr.1 (Washed) in Coffee Bean/ Ground Coffee.
Taste Note: Intense sense of Jasmine in the aroma and the balance citric fruitiness suggestive of Bergamot. Its tenacious clean aftertaste is distinguished by pleasant notes of fruit tea.
Roasting: Medium Roast
Country: Ethiopia
Region: Sidamo
Municipality: Hawassa
Producer: Families of small-scale farms
Cultivation: Shade Grown
Varietal: Mix of Heirloom
Altitude: 1400-2200 masl
Processing: Fully Washed
Sidamo region is in the Southern part of Ethiopia. It is well known for premium quality coffees. There are several cooperatives that comprise hundreds of families that harvesting coffees from diverse ancient (Heirloom) varietals. Post-Harvest processes including quality bean selection are done by the cooperatives. These cooperatives bring their post-harvest coffee to be processed at the CHIRE washing station. The coffees plants are grown in high altitude and causes bright, citric acidity characters in the cup. Due to the higher elevations, the growth of beans is slow. While this delays production. The slower growth allows the beans to absorb more nutrients from the soil and develop a more complex and robust flavor profile.
After pulping the cherries, coffee is left in the tank for fermentation of approximately 48 hours, then they are being washed to remove the mucilage and sun-dried on African beds.
Ethiopia Sidamo Chire is well-balanced, complex, and smooth. Often regarded as one of the finest coffees, it has a medium body and a low acidity and ends with a bright finish.