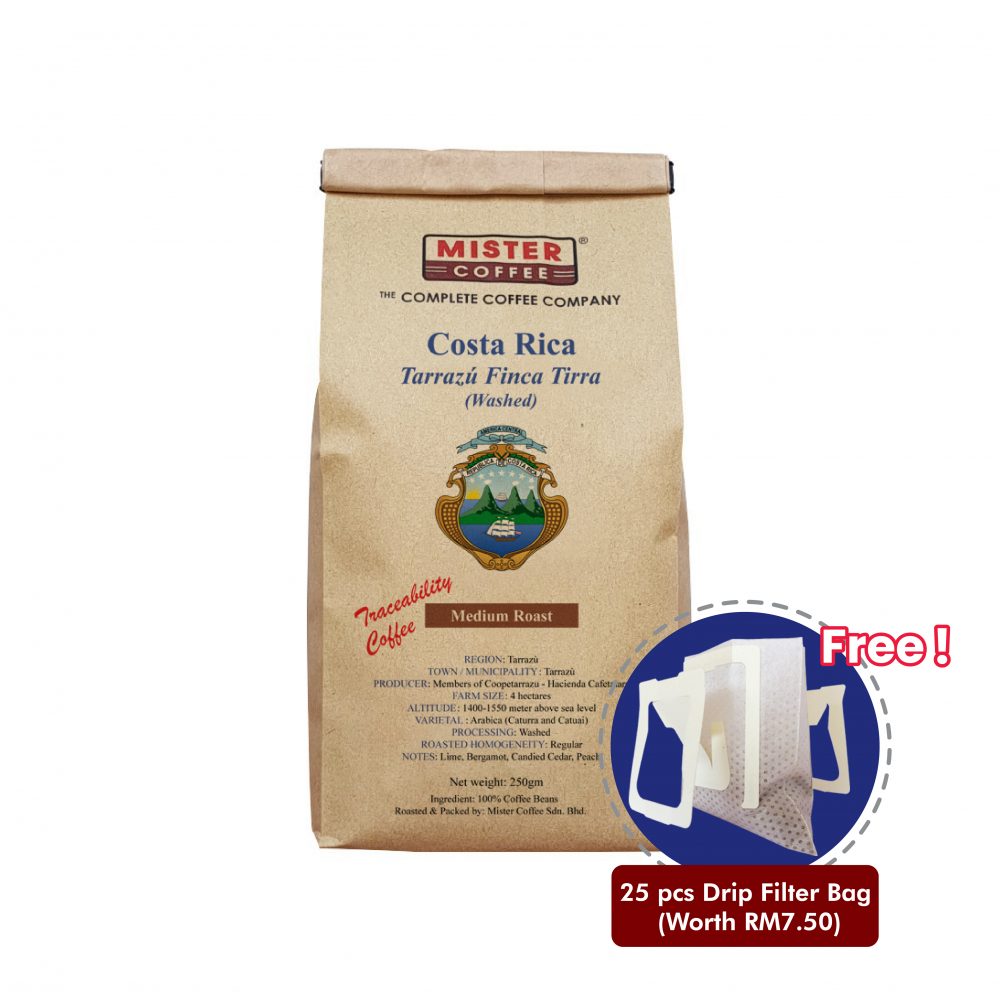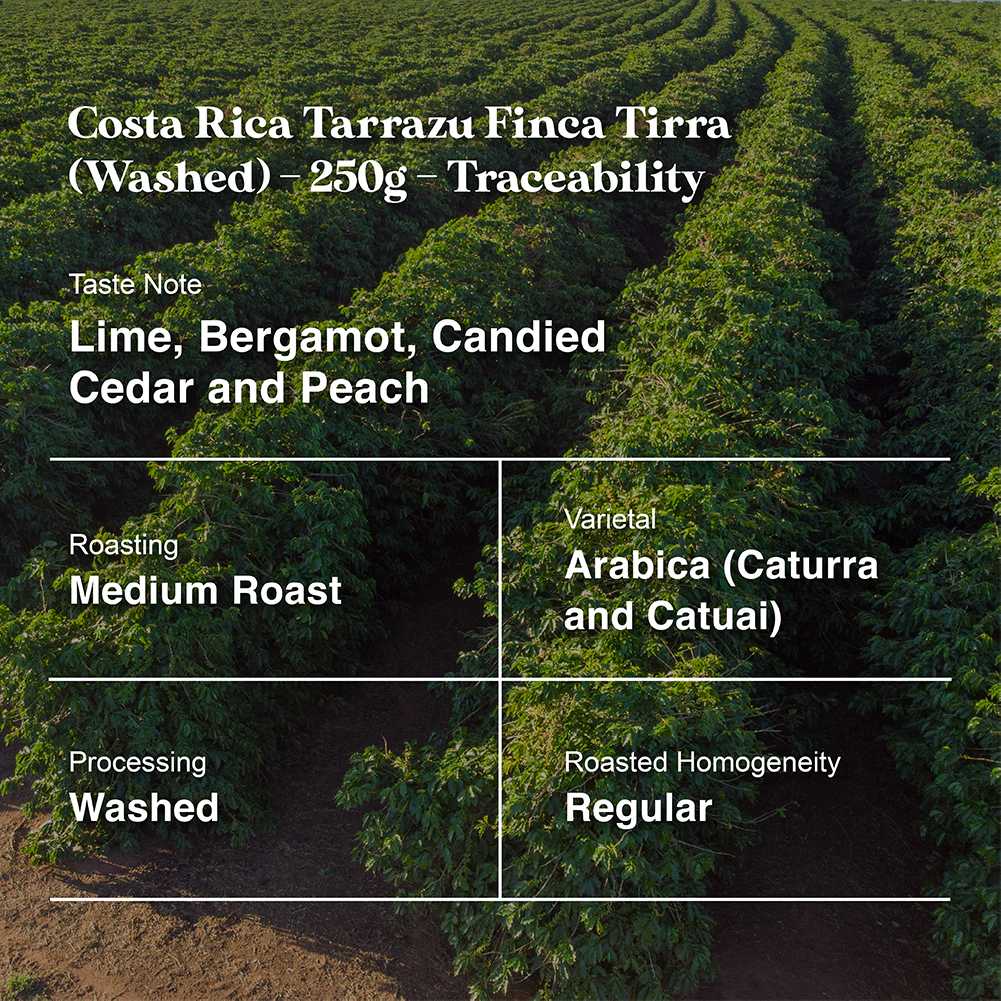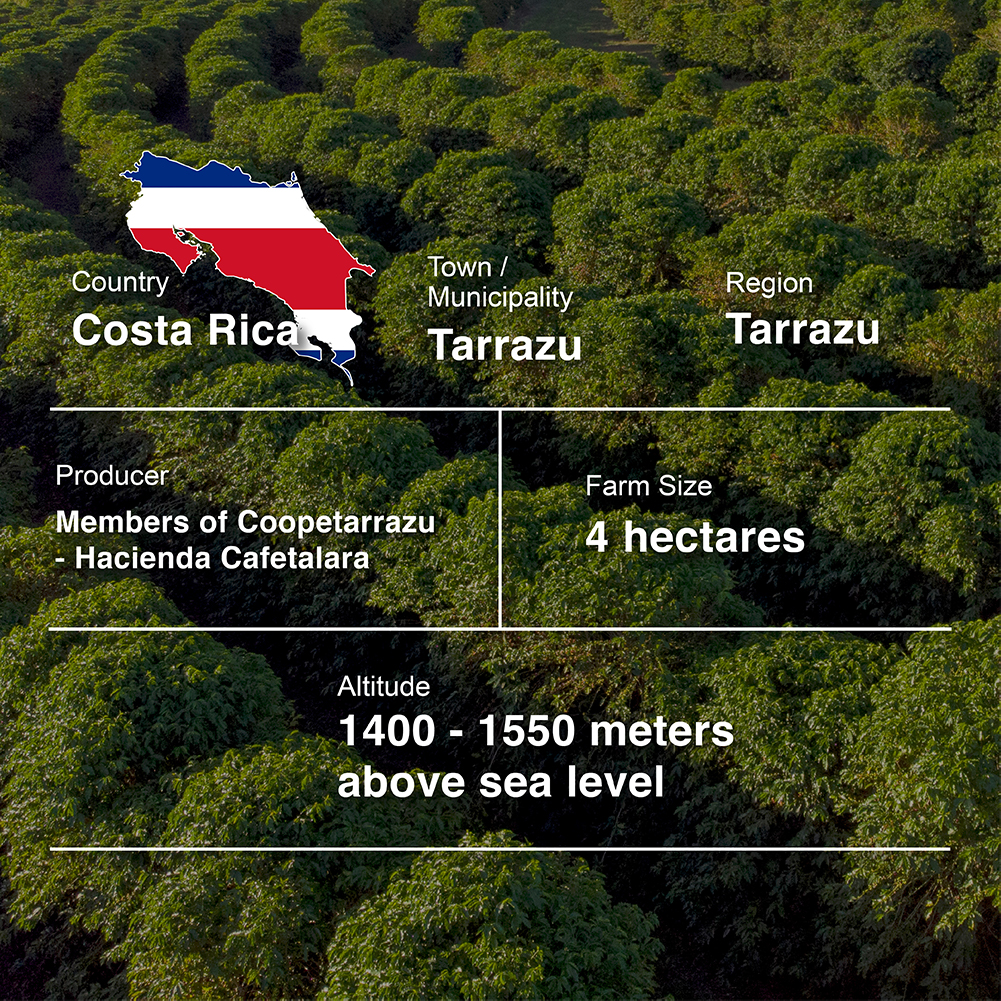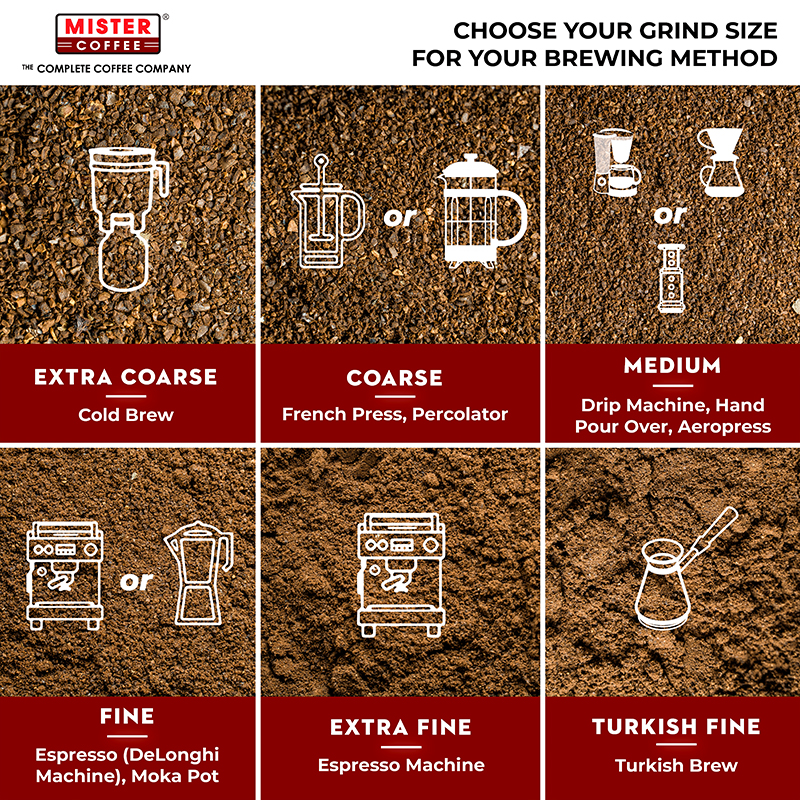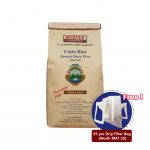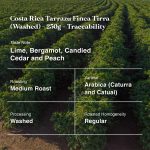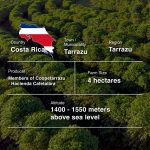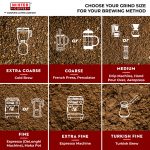 Costa Rica Tarrazu Finca Tirra (Washed)
– 250g – Traceability
RM62.00
Earn 62 points upon purchasing this product.
Notes of Lime, Bergamot, Candied Cedar and Peach
*This product is exclusive and only available at our Online Store. 
Availability:

10 in stock
Brand:

Mister Coffee
Description
Reviews (0)
Grind Size Recommendation
Description
Costa Rica Tarrazu Finca Tirra (Washed) in Coffee Bean/ Ground Coffee.
Taste Note: Lime, Bergamot, Candied Cedar and Peach
Roasting: Medium Roast
Country: Costa Rica
Region: Tarrazu
Town / Municipality: Tarrazu
Producer: Members of Coopetarrazu – Hacienda Cafetalara
Farm Size: 4 hectares
Varietal: Arabica (Caturra and Catuai)
Altitude: 1400-1550 meters above sea level
Processing: Washed
Roasted Homogeneity: Regular
Coopetarrazu is in charge of 99 hectares. The Cafetalera Estate entered the cooperative in 2013 and hires 18 full-time employees as well as 8 seasonal staff on their 4-hectare hacienda (estate). Coffee beans are processed in three ways here: naturals, washed, and honey.
After the cherries have been manually picked, they are separated. For the washed process, coffee beans are fermented in tanks for a variable period ranging from 8 to 24 hours right after they are depulped. Once they are ready they have then washed again in fresh water.
This process enables to the development of bright and pleasant acidity characters in the coffee.
Costa Rica Tarrazu Finca Tirra (Washed) gives a note of lime, bergamot, candied cedar and peach
Only logged in customers who have purchased this product may leave a review.