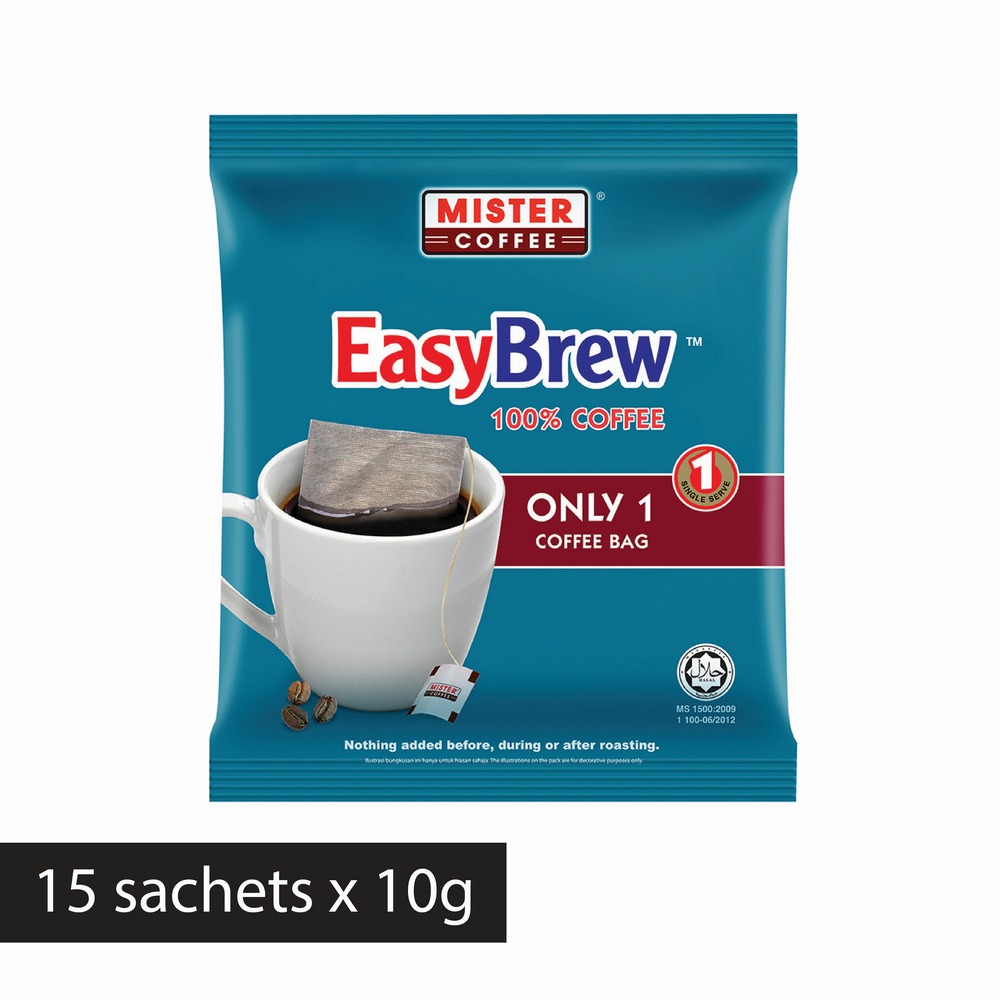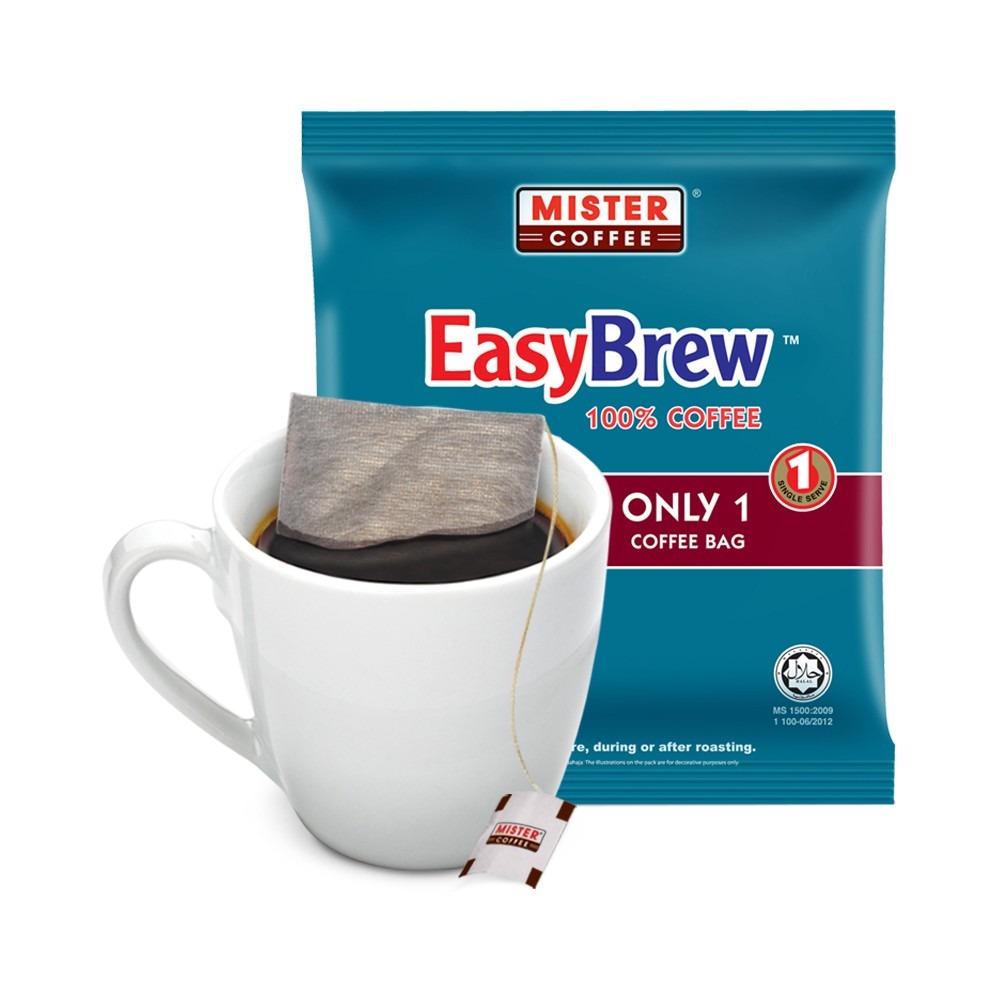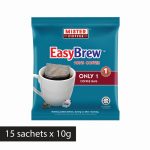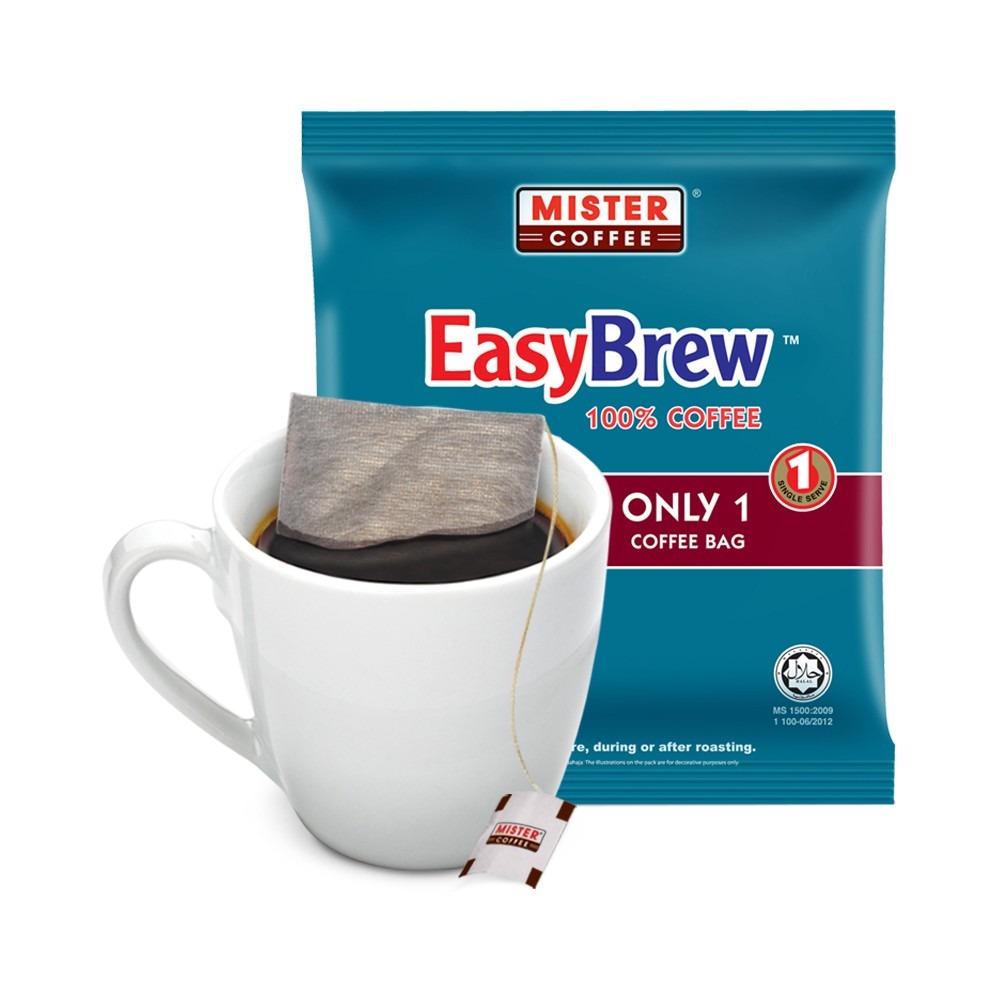 EasyBrew Premium Arabica
(15 sachets)
RM15.00
Earn 15 points upon purchasing this product.
Availability:

31 in stock
GTIN:

09556420533013
MPN:

EB ONLY1 ARA 15S
Brand:

Mister Coffee
Description
Brew a cup of good coffee anytime, anywhere with EasyBrew™ Premium Arabica Coffee Bag.
EasyBrew offers convenient coffee brewing without messy aftermath and complicated steps. Just add hot water and brew!
EasyBrew™ uses Fine Mesh Filter Coffee Bag that allows the true flavour of the coffee to come out and trap the coffee ground inside the bag so that you can get a clean cup of coffee.
Each single served EasyBrew™ is individually packed with Modified  Atmosphere Packaging (MAP) System by using state-of-the-art machinery from Japan to preserve the aroma of the coffee for a very long period.
Mister Coffee started in 1982 when we started to source for the best coffee bean around the world. We strongly believe that the key to producing the best cup of coffee lay greatly in the coffee bean roasting and sourcing of green coffee beans. We import the best quality coffee bean that is selected through a stringent process from more than 25 countries and regions. We then create the Unique Coffee Blends and Roast Profiles to bring out the SWEET SPOT and the full flavour of each coffee bean with our signature blend. We have more than 38 years of experience in the coffee industry