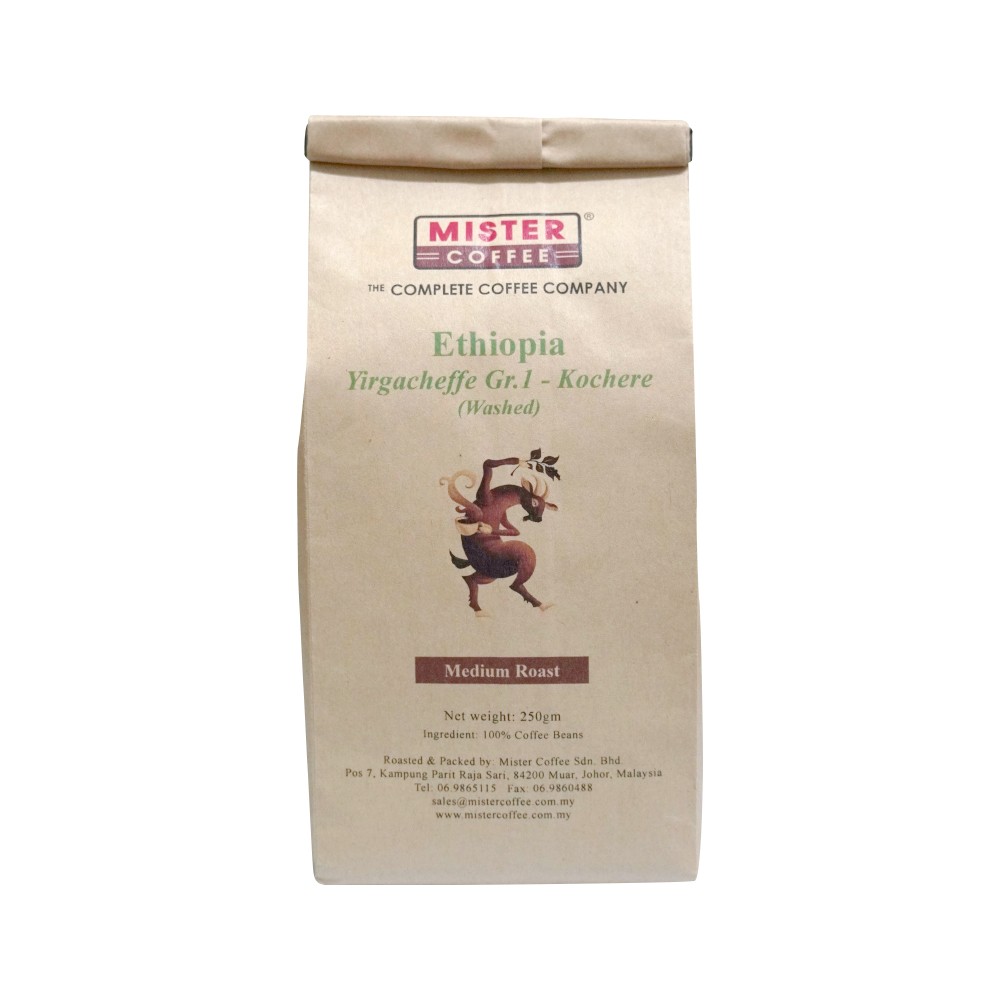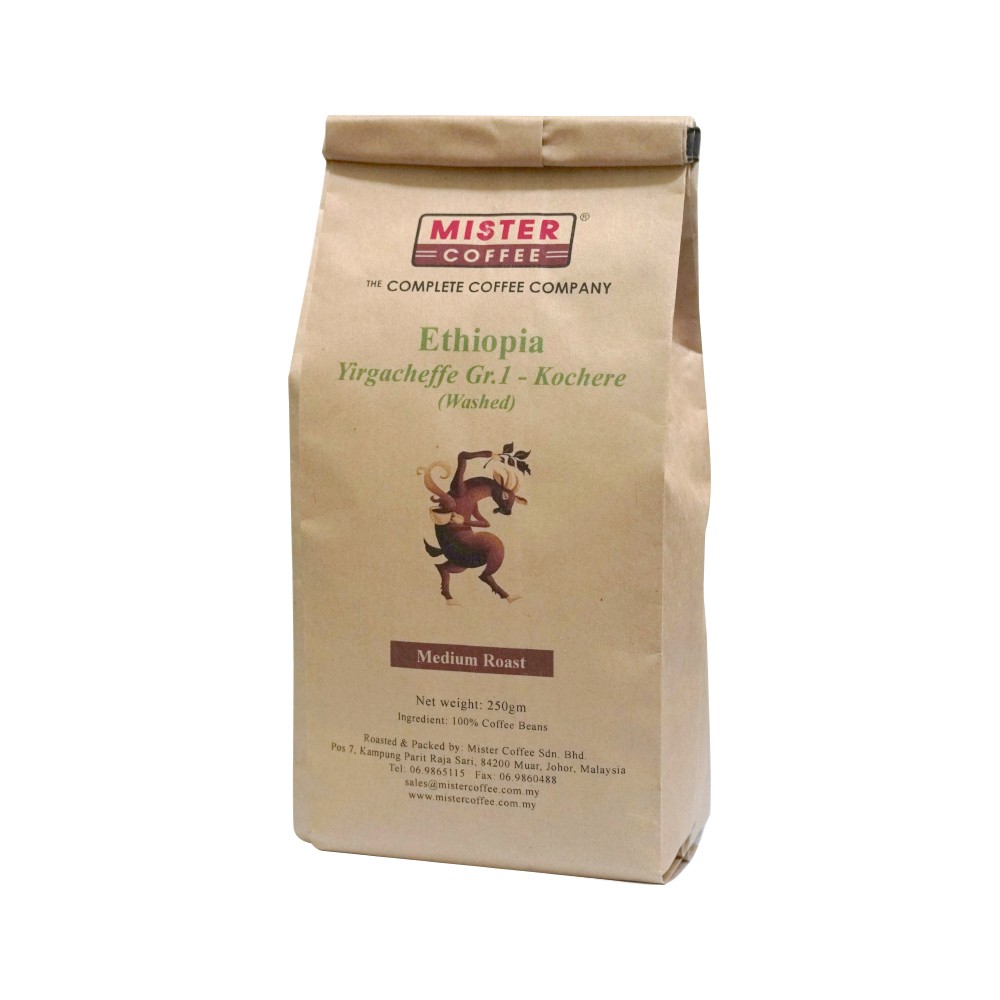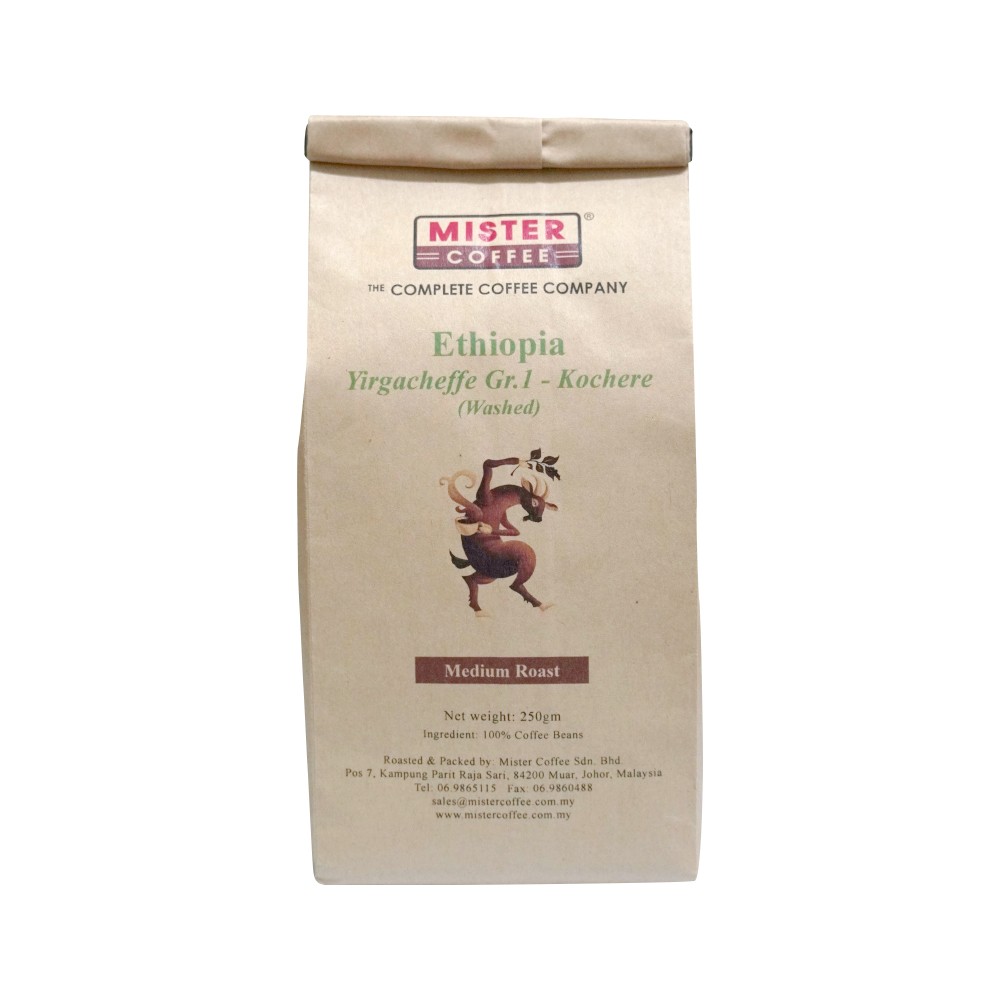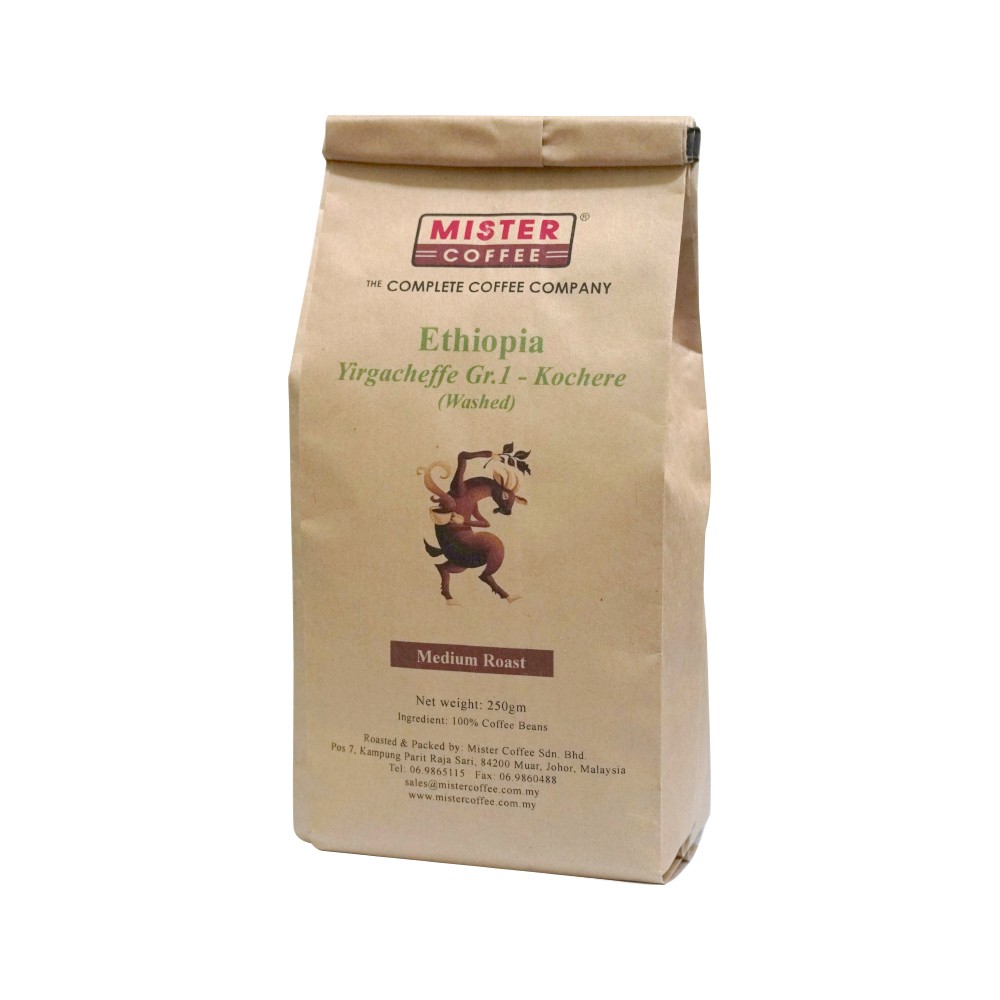 Ethiopia Yirgacheffe Grade 1 Kochere
(Washed) 250g
RM61.00
Earn 61 points upon purchasing this product.
High floral notes, cherries and sugary sweet with a balanced citrusy.
Description
Grind Size Recommendation
Description
Ethiopia Yirgacheffe Grade 1 Kochere (Washed) Coffee Bean / Ground Coffee. Recommended for pour-over coffee.
High floral notes, cherries and sugary sweet with a balanced citrusy.
Processing: Washed
Roasting: Medium Roast
Origin: Kochere, Ethiopia
Ethiopia Yirgacheffe is a coffee region in southern Ethiopia that produces distinctive coffees from traditional varieties of Arabica long grown in the region. It is generally grown at elevations from 1,700 to 2,200 meters above sea level, and is considered the best high grown coffee in southern Ethiopia. A "natural" or dry-processed coffee, meaning the beans were dried inside the fruit, encouraging a flavor profile that is lower-toned and more pungent than the more familiar wet-processed floral- and citrus-toned Yirgacheffe profile.
Ethiopia is regarded as the birthplace of the humble coffee bean. There was a story in which a young goat herder named Kaldi noticed his flock becoming energetic after eating some mysterious red berries. After trying the berries himself he felt a huge surge of energy. While this could be a myth, it is an undeniable fact that coffee has been grown and enjoyed in Ethiopia for centuries and the country is now a major coffee-growing region.
Learn more about other Mister Coffee Specialty Coffee products.
| | | |
| --- | --- | --- |
| Grind Size | Application | |
| Extra Coarse | Cold Brew Coffee | |
| Coarse | French Press, Percolator | |
| Medium | Drip Machine, Hand Pour Over, Aeropress (with 3+ minute brew time) | |
| Fine | Espresso, Moka Pot, Aeropress (with 1+ minute brew time) | |
| Extra Fine | Espresso | |