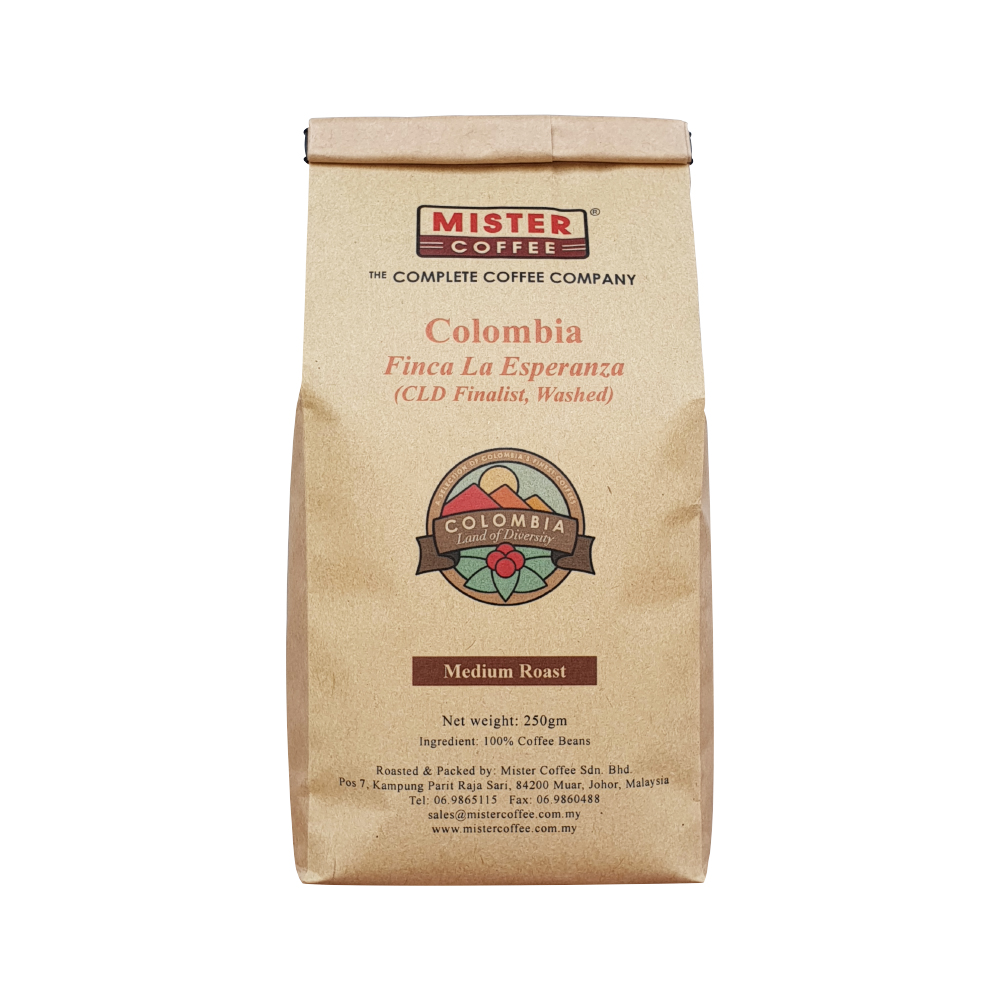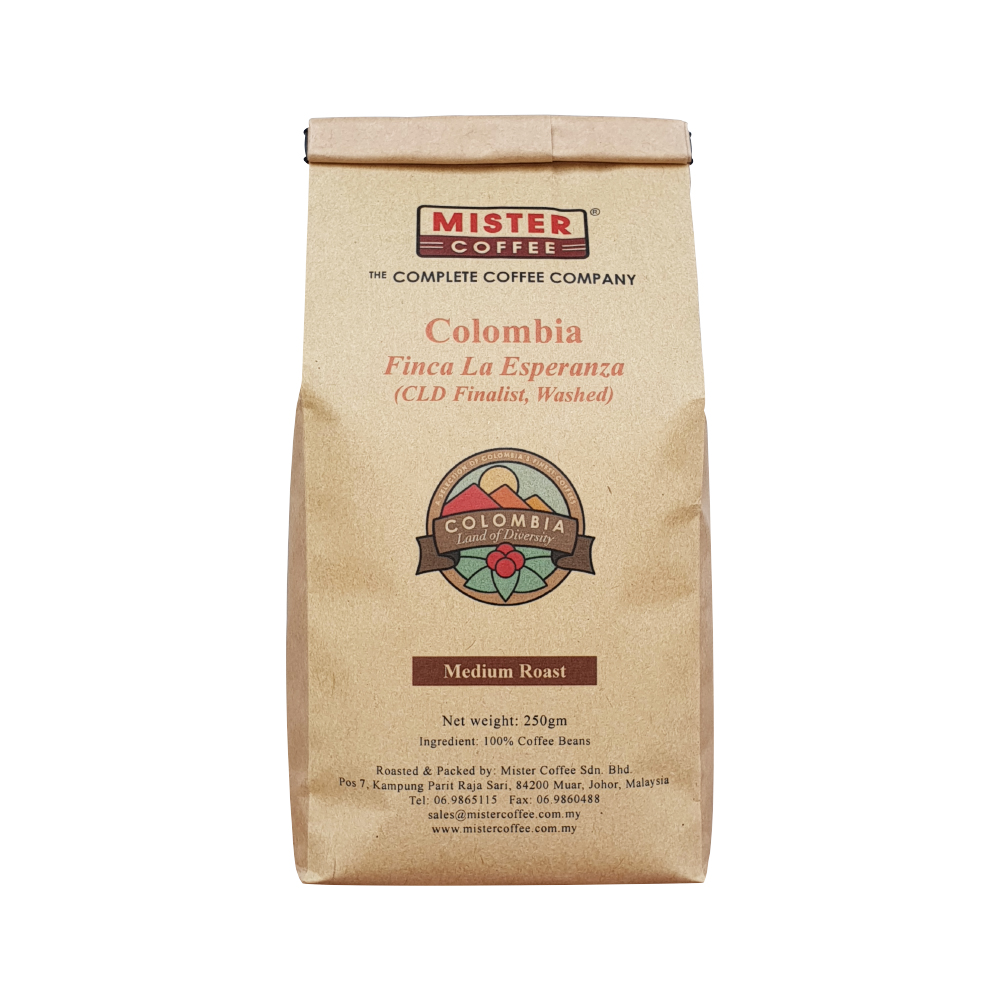 Colombia Finca La Esperanza (Washed)
250g
RM50.00
Earn 50 points upon purchasing this product.
Cooked apple, caramel, hints of honey, pears and hints of cocoa
Description
Grind Size Recommendation
Description
Colombia Finca La Esperanza
Taste Note: Cooked apple, caramel, hints of honey, pears and hints of cocoa
Roasting: Medium Roast
Origin: Antioquia, Colombia
Colombia Finca La Esperanza is selectively hand-picked and sorted to remove any under ripe or visibly damaged cherries. Around 12 workers are brought in annually particularly for the harvest. After sorting, the coffee is delivered to the wet mill where it is dry pulped and then fermented without water for between 14 and 16 hours. After being washed, the parchment is moved to parabolic beds to dry in the sun. Depending on volumes, some coffee may also be laid to dry on cement patios.
The La Esperanza is comprised of Castillo, Caturra and Typica varietals that are washed and patio dried; the farm itself lies at an incredible elevation of 5,700-6,100 feet above sea level. A small plot of the estate, roughly 8.4 acres, is reserved exclusively for the cultivation of the Esperanza microlot. This limited availability offering is 4C certified as a sustainable coffee and is grown under strict standards that have helped reduce environmental impact and increase profitability. The cup has good acid, a nice snap, a creamy body, great aroma and notes of molasses, orange-citrus and some sweet hints of sugar cane.The lot is harvested twice per year, once from April to May and a second mitaca from November to January.
| | | |
| --- | --- | --- |
| Grind Size | Application | |
| Extra Coarse | Cold Brew Coffee | |
| Coarse | French Press, Percolator | |
| Medium | Drip Machine, Hand Pour Over, Aeropress (with 3+ minute brew time) | |
| Fine | Espresso, Moka Pot, Aeropress (with 1+ minute brew time) | |
| Extra Fine | Espresso | |