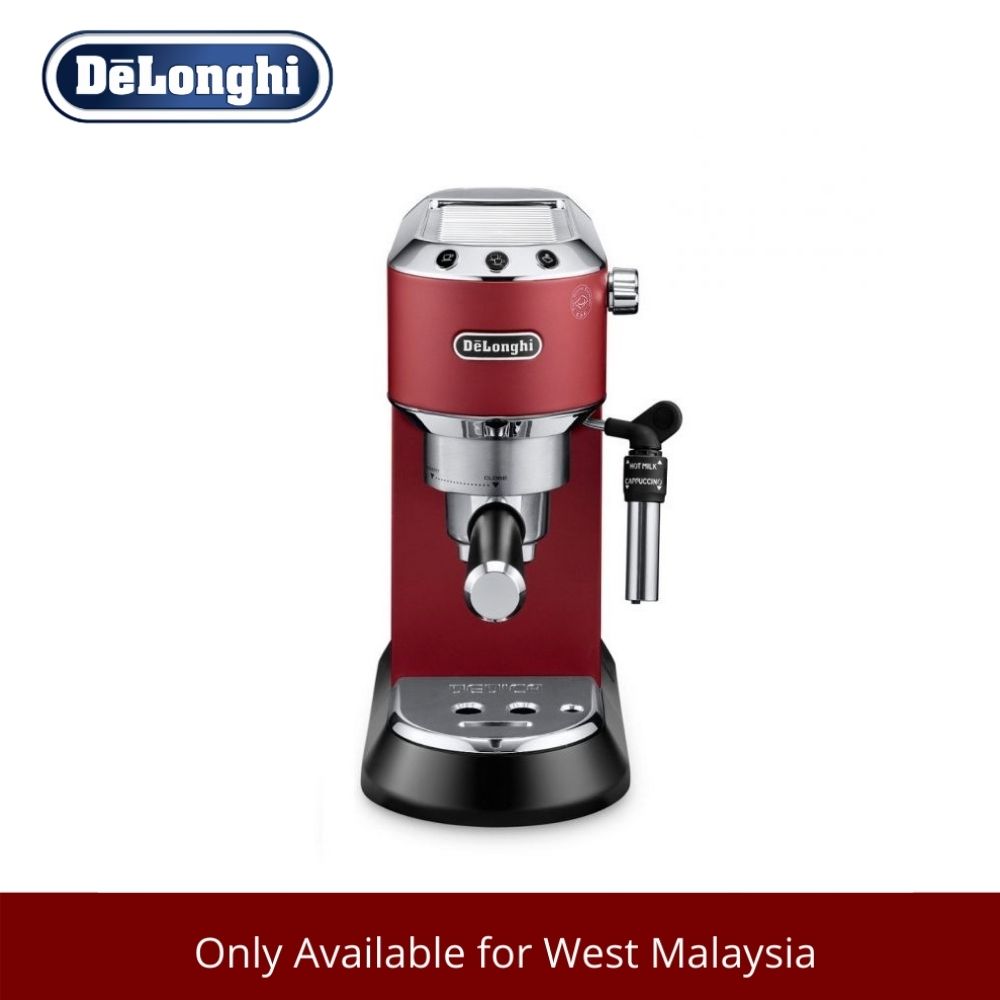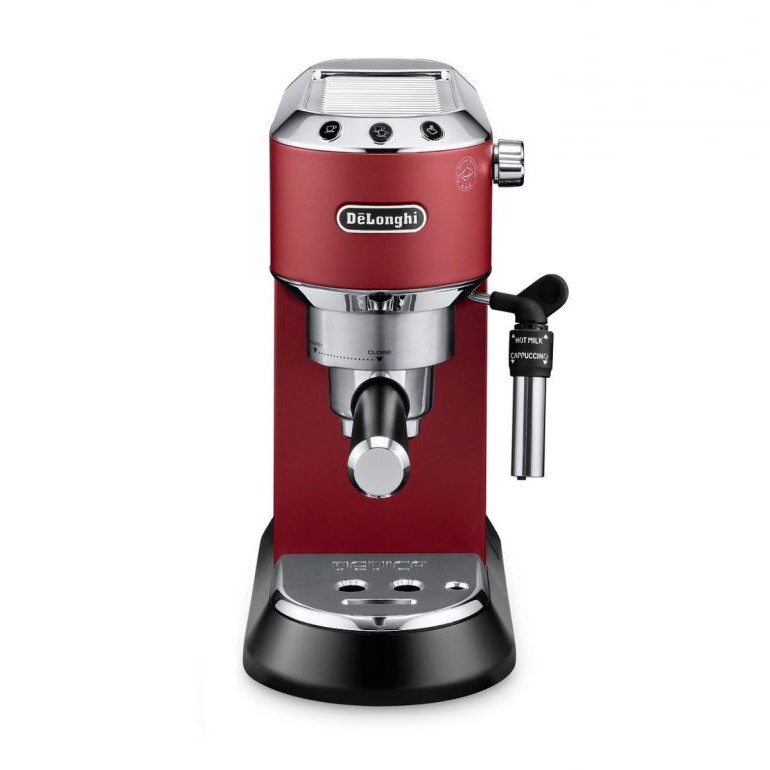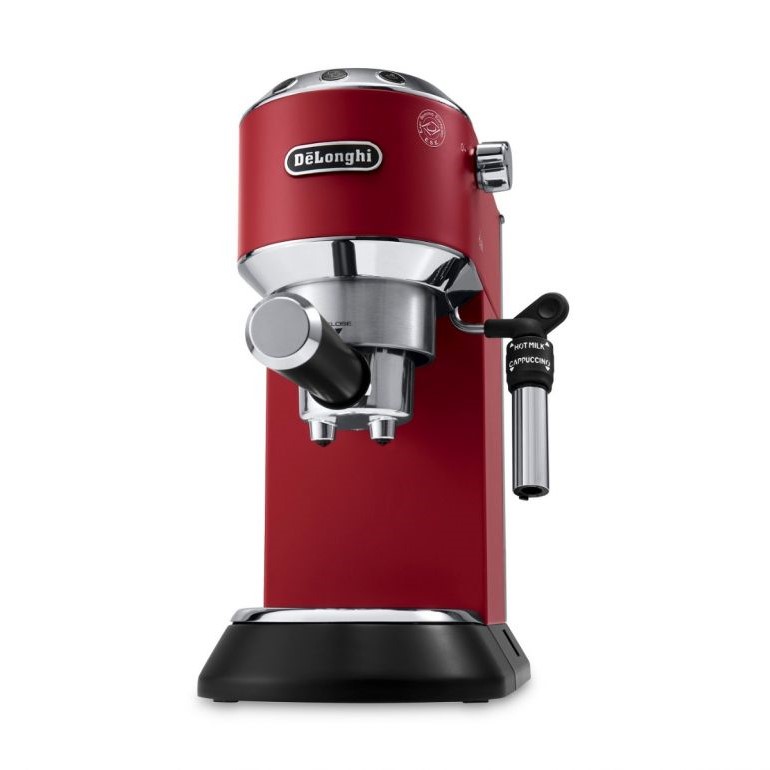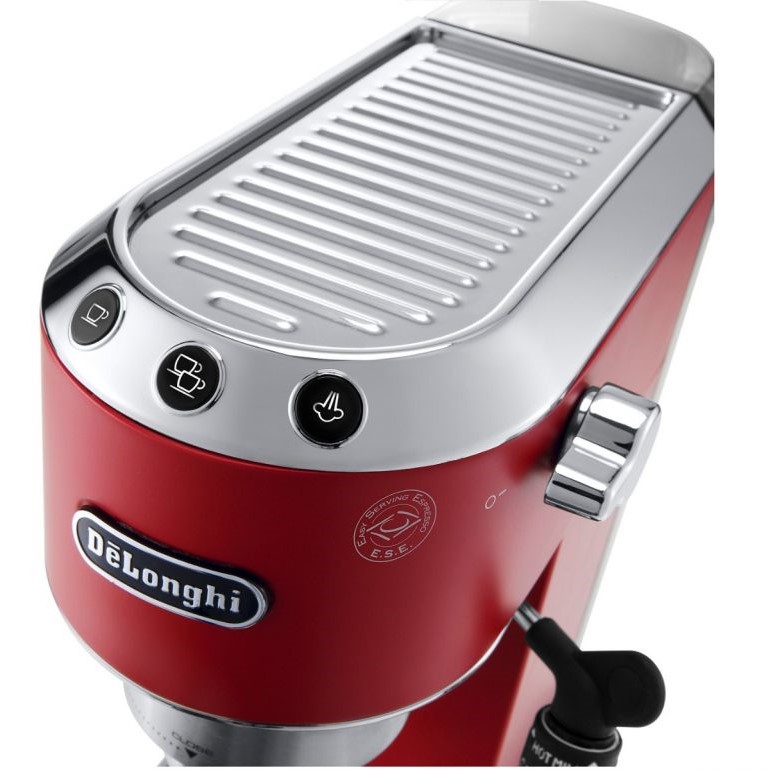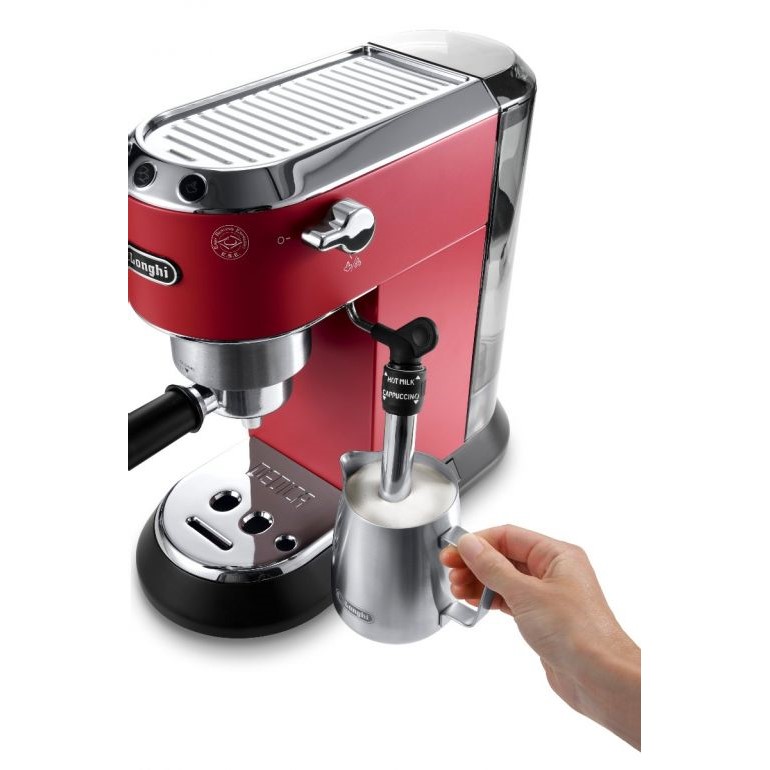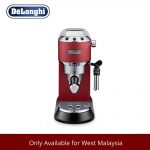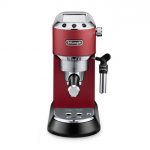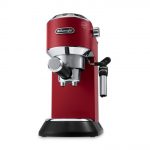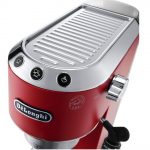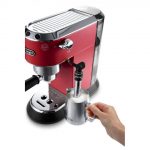 DeLonghi Dedica
RM1,248.00
Earn 1248 points upon purchasing this product.
Description
DeLonghi Dedica Pump Espresso Machine is a semi-automatic espresso machine suitable to make coffee, espresso and many more. It is a quality, high performing machine with a user-friendly control panel. It permits you to tailor coffee beverages with the unique flow stop feature, choosing between 1 or 2 shots of espresso.
The machine offers a traditional authentic Italian espresso and cappuccino experience in a sleek, ultra-compact, slim 6" design which is perfect for saving precious counter space. It comes with a patented manual cappuccino system with advanced manual frother. This advanced steam wand allows you to achieve the richest, thickest, long last foam for a superior milk beverage.
Other features include a 3-in-1 portafilter (filter holder) to accommodate filters for single shots, double shots and easy serving espresso pods. The Dedica also has thermoblock technology which will brew your espresso to the ideal temperature in only 40 seconds, every time!
This model has the premium adjustable frother which allows you to customize the foam and steam levels to create a variety of milk beverage. It also has an adjustable double drip tray to fit taller cups, such as latte glasses.
Key Features of DeLonghi Dedica:
15 Bar Pressure
The 15 bar pressure creates an Espresso with a rich aroma and a nut coloured cream on top
Adjustable Manual Milk Frother

With the adjustable milk frother you can manually froth milk for a perfect Cappuccino or steam milk up for a great Caffelatte
Auto Shut Off
Automatically shut off power 20 minutes after the last coffee brew to save energy
Thermoblock Technology
The unique Thermoblock technology keeps the water at the exact temperature required to brew a perfect Espresso
Double Drip Tray
The removable drip tray allows you to use mugs and glasses up to 12 cm tall
Compact Design
Small and compact. Thanks to its 15 cm width, Dedica is the slimmest pump coffee maker around
Only logged in customers who have purchased this product may leave a review.