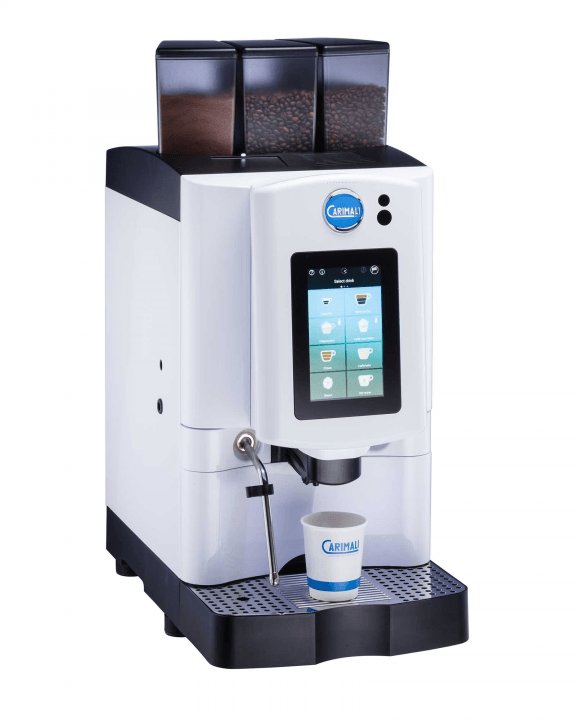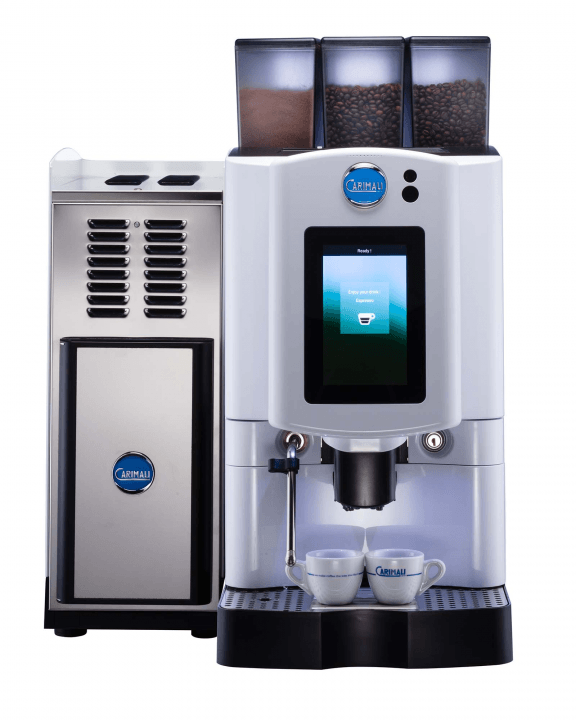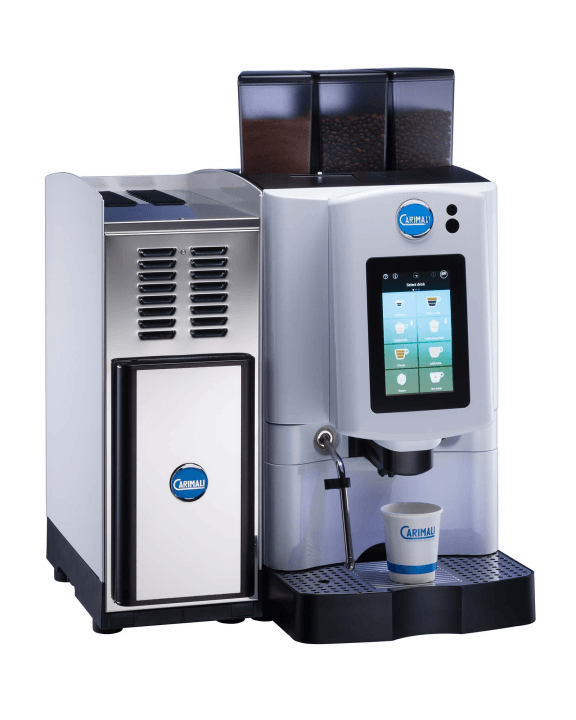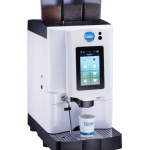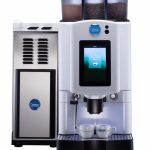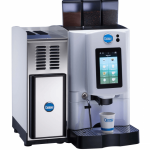 Armonia Soft Plus
Armonia Soft Plus is the perfect solution for the Horeca world: medium size bean to cup coffee beverage machine, with touch screen display, totally customizable.
Description
Details
Versions
Technologies
Technical Data
Armonia Soft Plus is defined by a 7 inch touch screen display, completely customizable depending on the user demands.
Up to 30 drink selection can be loaded (max.10 per page), like coffee drinks, milk-based drinks, instant products and hot water. Users can upload movies, sounds or customised images per each single drink: Armonia Soft Plus is provided with loudspeaker.
All machine parameters and settings are customizable and adjustable directly from the user interface.
Armonia Soft Plus is available in 2 models: Easy e LM, with many available configuration. Available also in Self configuration, perfect for offices and communities.
Armonia Soft Plus could be combined with A01 add-on-units line.
| | |
| --- | --- |
| Easy | Fresh Coffee, Instant Product |
| LM | Fresh Coffee, Fresh Milk, Instant Product |
| | | |
| --- | --- | --- |
| | FridgePlus | Detect over temperatures of milk and consequently stop milk-based drinks; detect empty milk cartons and stop milk-based drinks |
| | MTT Milk Pump System | An auxiliary pump, to dispense milk-based drinks at the desired temperature with a perfect foam |
| | PowerCleaner | Assure maximum hygiene conditions of the complete milk circuit and steam boiler through an integrated rinsing system |
| | MaxSave | Patented technology to maximize energy saving, guarantee high production capacity and reduce power consumption |
| | USB Connection | Copy and load machine parameters and settings, customize user interface graphics |
| | Loudspeaker | Useful speaker that allows the user to customise the machine using sounds: play music, promotions and any information via usb connection |
| | All in One Cleaning | All cleaning operations are completely automatic to save time and cut down on operating costs. The operator takes only few minutes to start the cleaning, which runs automatically |
Coffee Hopper Capacity
0.6 Kg (Maxi 1.1 Kg)
Coffee and Steam Boiler Capacity
1.0 l each
Coffee Grounds Bin Capacity
60 pcs
Instant Container Capacity
2.0 l (Maxi 3.0 l)
Delivery Spout Range
95-155 mm
Net Weight
Easy: 38 Kg
LM: 42 Kg
Gross Weight
Easy: 45 Kg
LM: 49 Kg
Voltage/Total Power (Easy)
120V 1+N 50/60Hz 1.350W
200V 1+N 50/60Hz 1.914W
230V 1+N 50/60Hz 1.950W
240V 1+N 50/60Hz 2.124W
Voltage/Total Power (LM)
120V 1+N 50/60Hz 2.550W
200V 1+N 50/60Hz 3.114W
230V 1+N 50/60Hz 3.150W
240V 1+N 50/60Hz 3.160W
Display
7" Touch screen
Dimensions
W 324 x D 560 x H 717 mm